If you are on a budget and can't afford a professional decorator, here are a few tips and tricks straight out of the decorators handbook for you to achieve a professional look on a paisa budget!
Many of us often wonder why and how a professional decorator can make a room come alive where we have failed miserably. If you are on a budget and can't afford a professional decorator, here are a few tips and tricks straight out of the decorators handbook for you to achieve a professional look on a paisa budget!
Furniture Placement
This is a really simple trick! Place your furniture away from the walls to create a more intimate setting. Avoid the common habit of lining up your furniture along the walls, this is an easy way to create a professionally decorated look.
Frames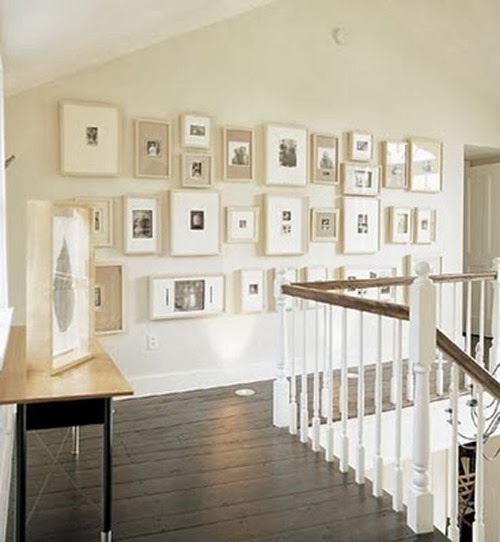 The same frame used for various images
Unless you really have an eye for detail and are a pro at mix and match, avoid using different frames for paintings and photographs in one room. Decorators will often just reframe your artwork to create a quick decor update for a fresh punch.
Rugs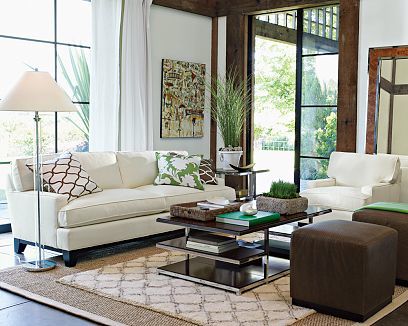 Layer two rugs one over the other for an interesting look
The size of rugs that you choose is as important as placement. Rugs should be longer by a good 8 inches or more than the furniture placed on them. Also, layered rugs are a great way to make a room's decor more polished. Choose a plain, larger rug and layer over with a more intricately patterned rug to achieve this look.
Upholstery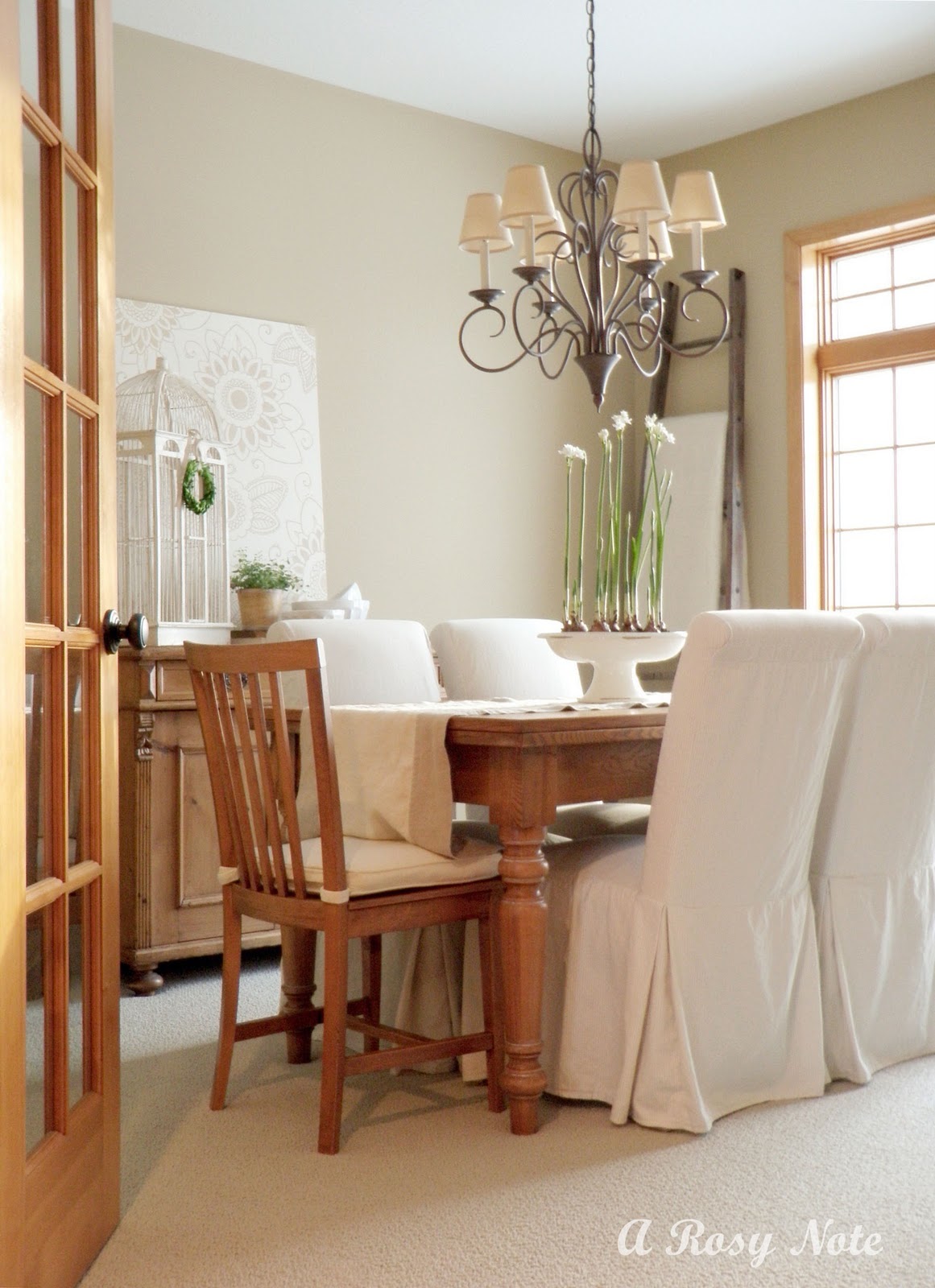 Chairs shown with and without fitted covers for different looks
Fill out wooden furniture by simply making fitted cloth covers. An upholstery update, with a change of style, print or colour is a simple to achieve pro trick.
Paint For Freshness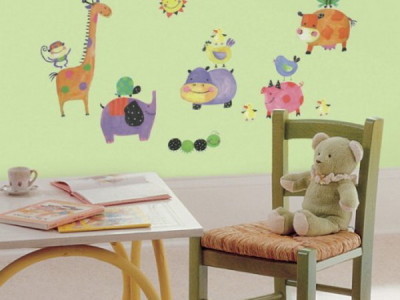 Stencilled animals on the wall of a child's room

Painting the woodwork in a room, adding a textured wall, or an accent wall are all ideas that are decorators favourites. Take it a step further and hand stencil a pattern or apply a decal for an added wow factor.

Repurpose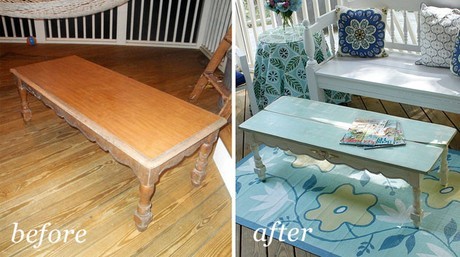 Repurpose an old coffee table for the patio
Part of a decorators job is to see potential in a piece, you can achieve the same results by repurposing your existing furniture and accessories. Changing the handles on cupboards, adding glass and beads to a vase, or a lick of paint to a table are easy DIY projects to breathe fresh life into tired decor.

Art On The Walls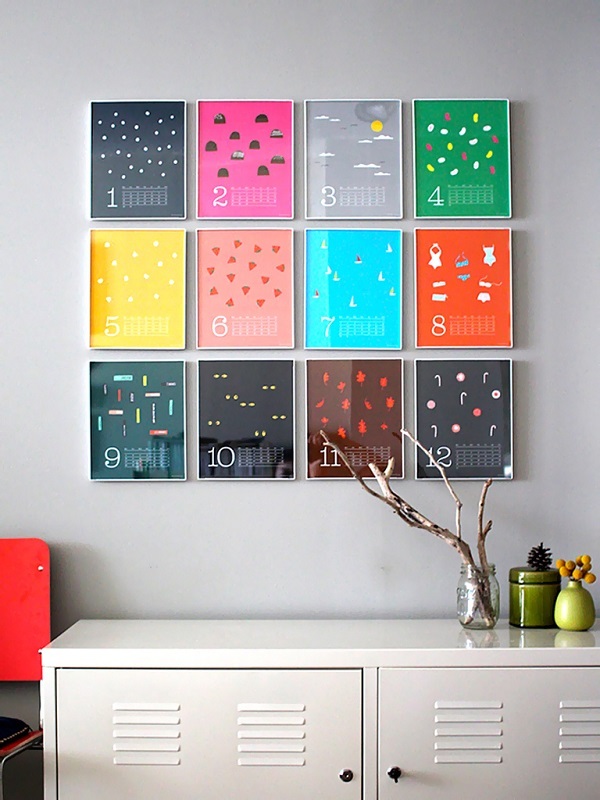 Create your own art gallery
Art work creates a focal point in your decor. Create your own gallery by framing-up interesting movie posters, Diwali cards, fabric swatches, just about anything that takes your fancy. You'll have versatile decor that is unique and can be easily swapped out for your current favourite.

De-Clutter

What a difference! A cluttered home office in image one vs the same office clutter free in image two
Clutter is a predilection shared by most people. We find it easy to bring things into our home but very difficult to discard them. A cardinal rule of good decor is that it should be clutter free. If you are decorating yourself, edit mercilessly. If your room is cluttered the decor elements merge into each other and get lost in the visual overload. Let the interesting touches shine through by creating a balanced clutter free empty space.

Pops Of Colour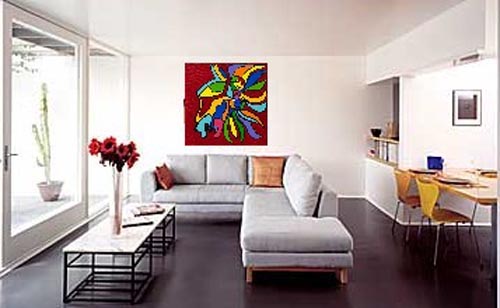 The painting, two cushions in a different colour on the couch and the yellow chairs are pops of colour in a dull room
Bright splashes of colour can bring a room alive. A few cushions, a rug, even books covered with interesting patterned paper are a great way to achieve a colour pop.
Balance And Symmetry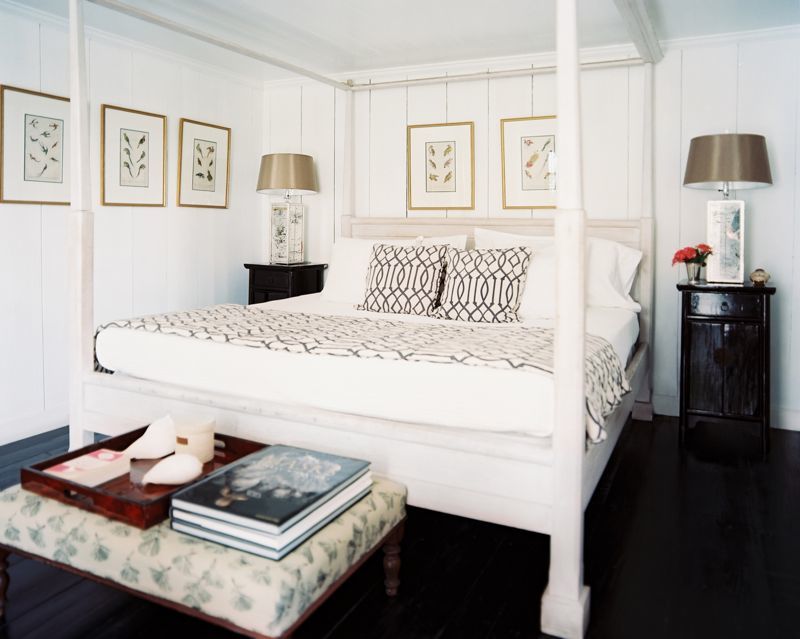 The bed is large for the space, but painting it the same colour as the walls helps it blend in
Sometimes a room seems like the furniture makes it overfull, or that something is off in the decor but you cannot quite put your finger on exactly what it is. You may have a problem with balance. Over large furniture in a small room can make it appear claustrophobic or very delicate furniture in a large space can look dwarfed and inadequate, these are an issue with the balance of proportions. Remember the dimensions of a room are important when decorating and most rooms gain from symmetrical settings for a balanced effect.