There is more to curtains than keeping light out and preventing peeping toms from looking in. Curtains, if chosen correctly, have the ability to make a room look classy. Whether you are buying readymade or custom stitching, having a budget in mind and a rudimentary knowledge of curtains best suited to certain windows will help you choose right.
We list a few basic tips on how to choose curtains for different rooms in your home.
Choosing Fabric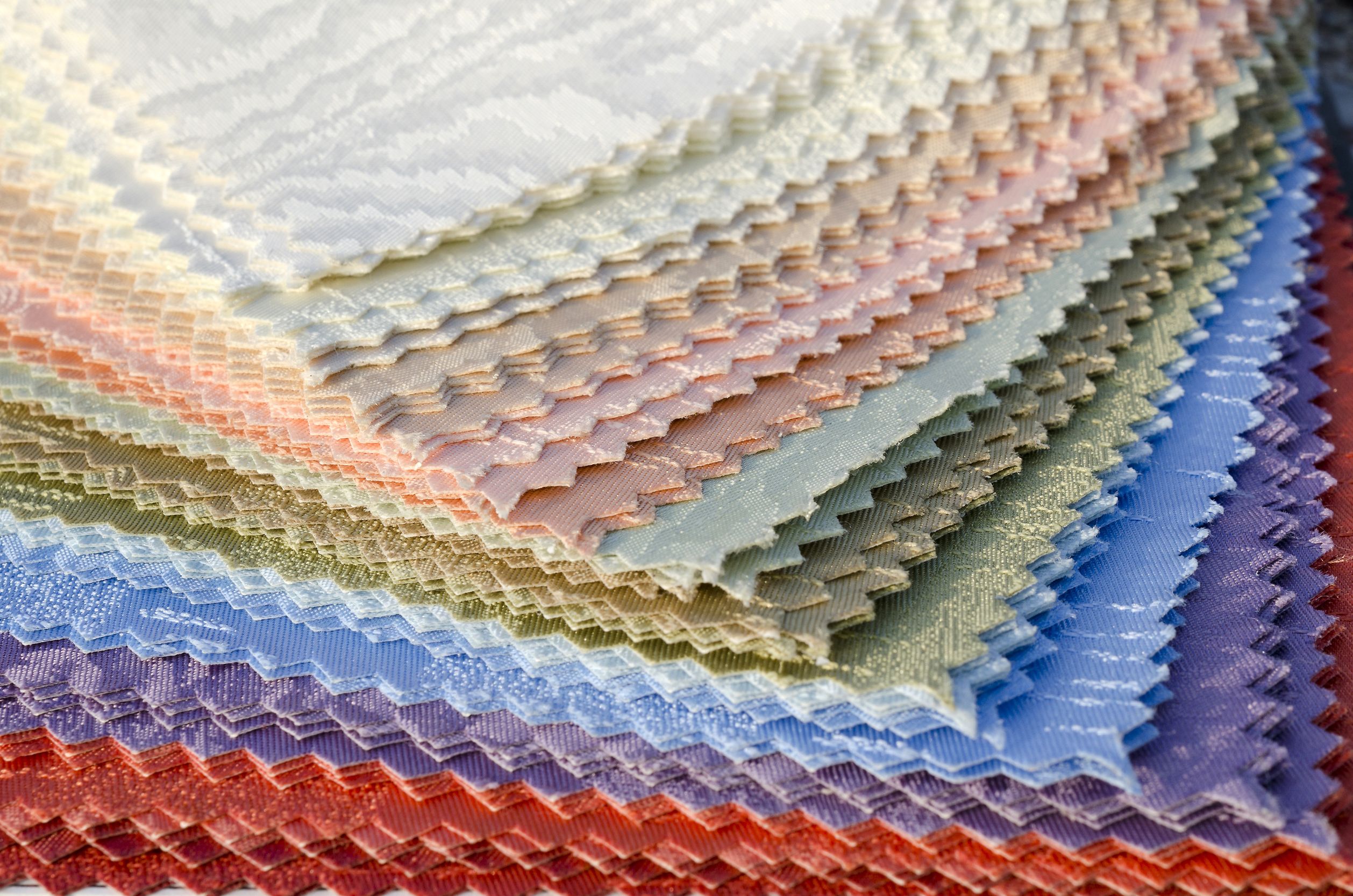 Choose the right fabric purpose made for curtains
Buy high quality fabric purpose made for curtains, to ensure they last. The denser the weave of a fabric the less light it will let in, while the weight of fabric will affect the way a curtain falls. Curtains made from light fabric won't fall well, and may need added weight, like beads or chord, at the bottom to help them fall right.
Curtains For Living And Dining Areas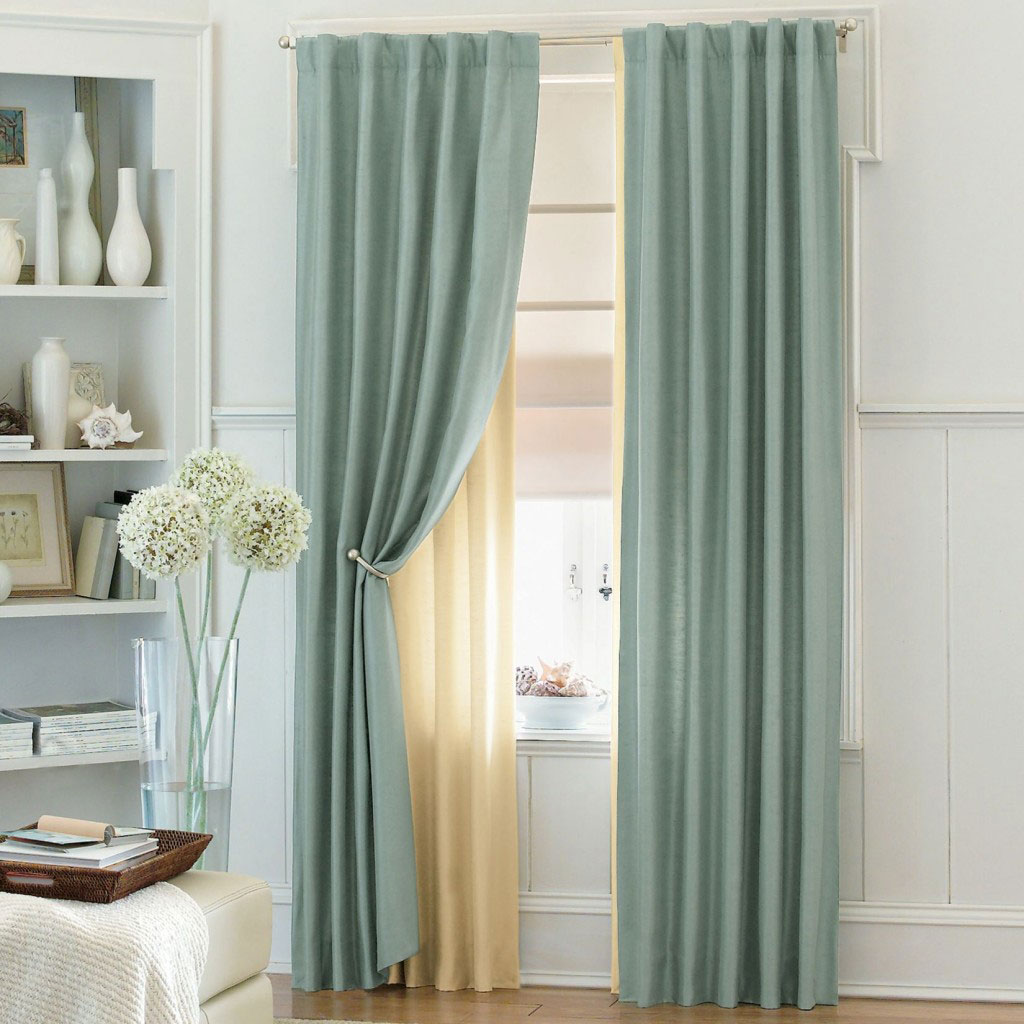 Sheers let in the light while thicker fabric provide privacy
Contrast in colour, an interesting pattern, an unusual style of drape or even the height of curtains can be striking decor elements. Avoid dark fabric in a living room that receives harsh sunlight as it will damage the curtains making the fabric fade. Lining curtains is an easy way to get around this problem. A mix of lined curtains and sheers is the perfect choice for dressing up windows. Sheer curtains will let in the light and lined curtains can be drawn to keep the light out and provide privacy.
Light And Noise Reduction For The Bedroom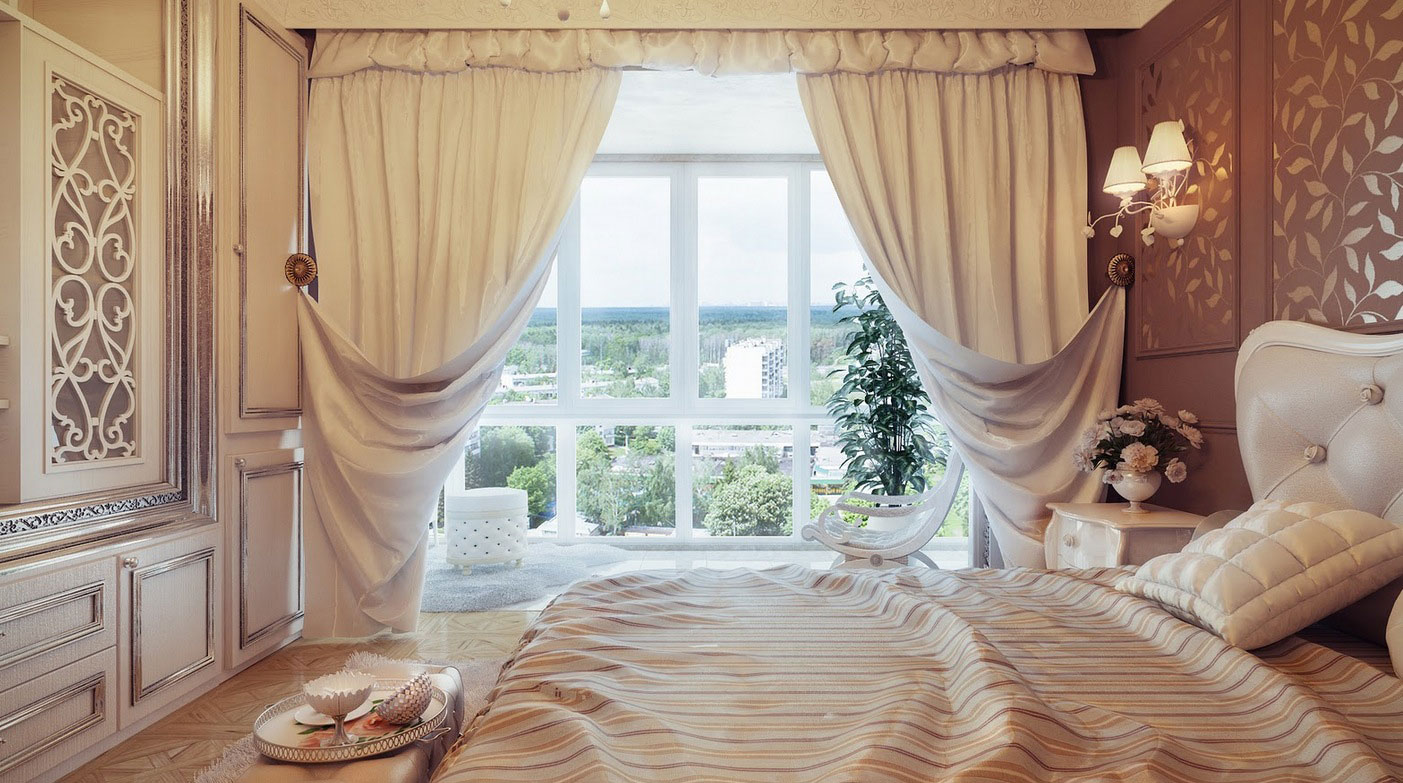 Beautiful curtains made from thick fabric in a bedroom
Thick fabric curtains are a good choice for the bedroom as they create a physical barrier to exterior noise and block natural light. To make a small bedroom look larger choose a pale neutral colour or the same shade as the wall. In a spacious room, you can pick a patterned fabric to break the monotony of the room.
Curtains For Zero Light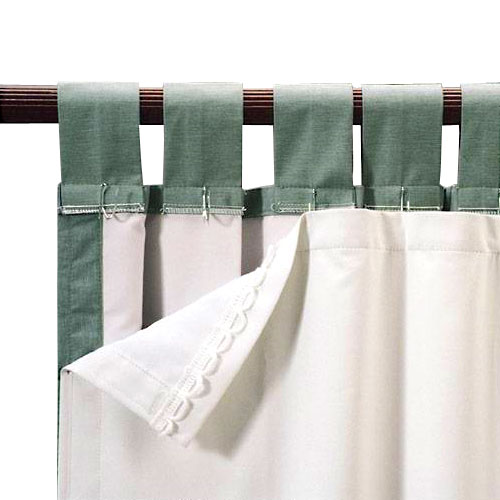 Blackout lining attached to a bedroom curtain
A set of blackout curtains attached behind your drapes is a welcome addition for anyone with extreme light sensitivity or in a baby's rooms as the blackouts will keep all external light out aiding peaceful and undisturbed sleep. Blackout linings are a good idea for bedroom curtains and for dedicated entertainment rooms in homes.
Kitchen Curtains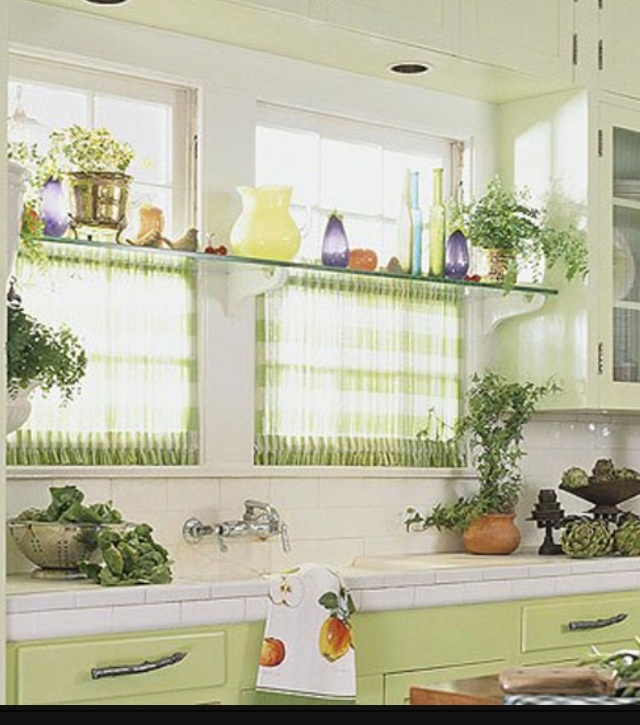 Gathered sheer curtains over a kitchen sink let in natural light
Naturally lit work counters in the kitchen make your cooking and chopping easier. For kitchen curtains, it pays to select a fabric that is airy and lets in the light but will not trap odours. Synthetic fabrics are a good option for kitchen curtains as they are easily washable and quick drying. Light coloured curtains will make a small kitchen look spacious.
Waterproof For The Bathroom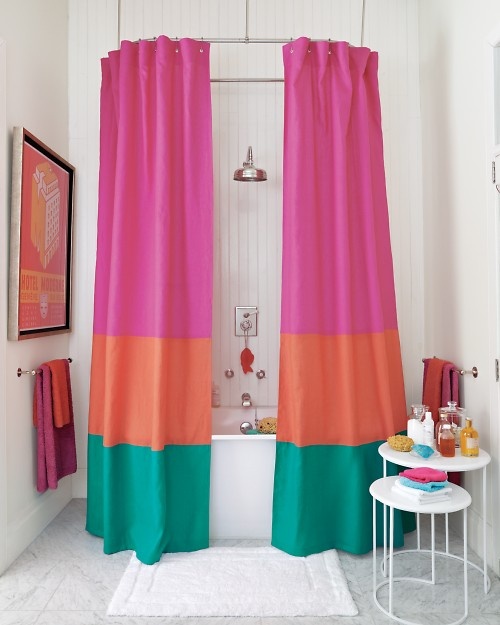 Colourful shower curtains and accessories brighten up a white bathroom
Vinyl and plastic curtains are great choices for the bathroom as they dry fast and are easy to spot clean. Fabric curtains can also be used in the bathroom when backed with a plastic curtain lining. The look and design of your shower curtain should complement your towels and bath accessories. Also, make sure your shower curtain is long enough and drips into the wet area to help keep the rest of your bathroom dry.
Curtains For Glamour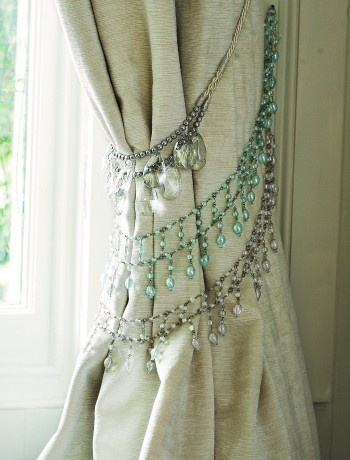 Curtain accessories like these crystal tie-backs add glamour
Custom designed curtains and accessories like tie backs, rods and hooks can glamourise your windows and accentuate interior decor. The right curtains will make your room a stand out!