Carpets are an understated but ornate decor element and can be a subtle statement of individual taste. A cleaning routine for carpets keeps them looking their best, increases their life and enhance the style quotient of your room!
Carpets are an understated but ornate decor element and can be a subtle statement of individual taste. We often undermine the importance of keeping them clean and sooner or later their charm starts to wither. Here are some remedies that increase the life of your carpet and enhance the style quotient of your room!

Plan A Vacuum Clean Day Each Fortnight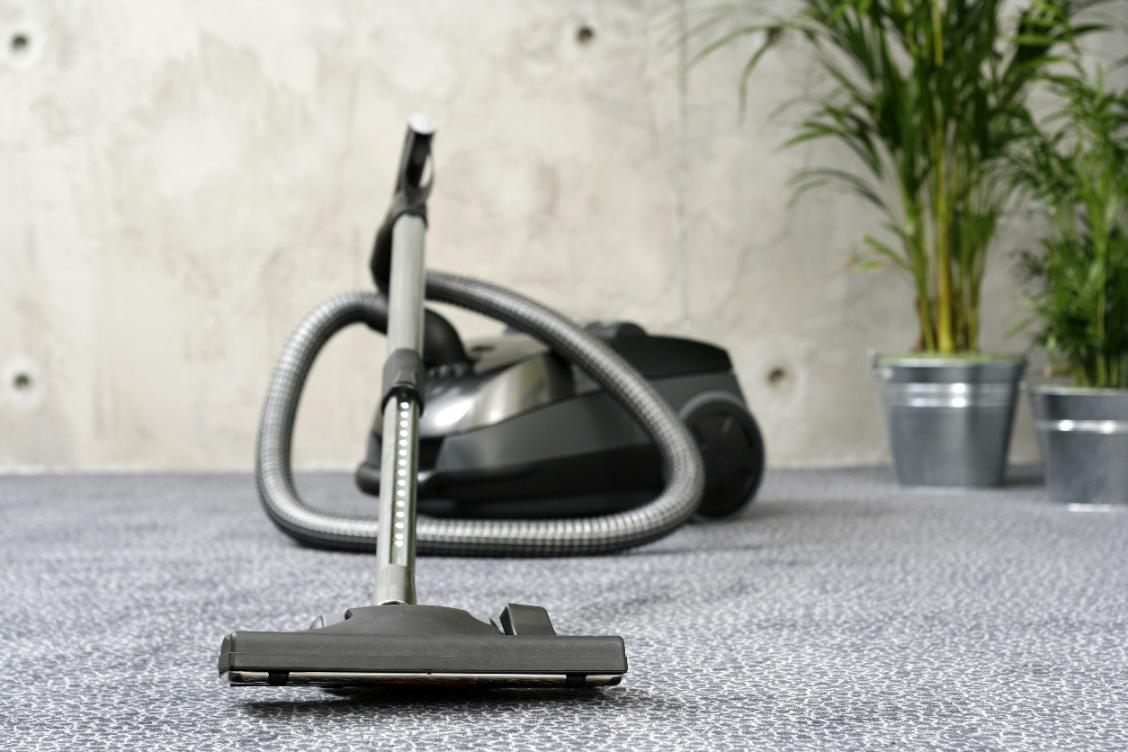 Set up a vacuum day
Carpets are subjected to a lot because they are on the floor! We walk on them, soil them, stain them and they it collect dusting dirt over time. An unclean carpet is a hot bed for allergens. To avoid this make it a rule to give your carpet a thorough vacuum twice every month.
Stain Treatment
Carpets are prone to stains by virtue of being on the floor. When you spill something on your carpet, blot the area immediately with a clean, dry cloth. Pour a carpet cleaning solution on the blemish and dab with a clean cloth till the stain is fully removed. Clean it further by rinsing with cold water. Just be aware that every carpet surface requires a different cleaning method. Avoid rubbing because it will push the stain deeper into the fiber of the carpet.
Shampoo For An Intensive Cleaning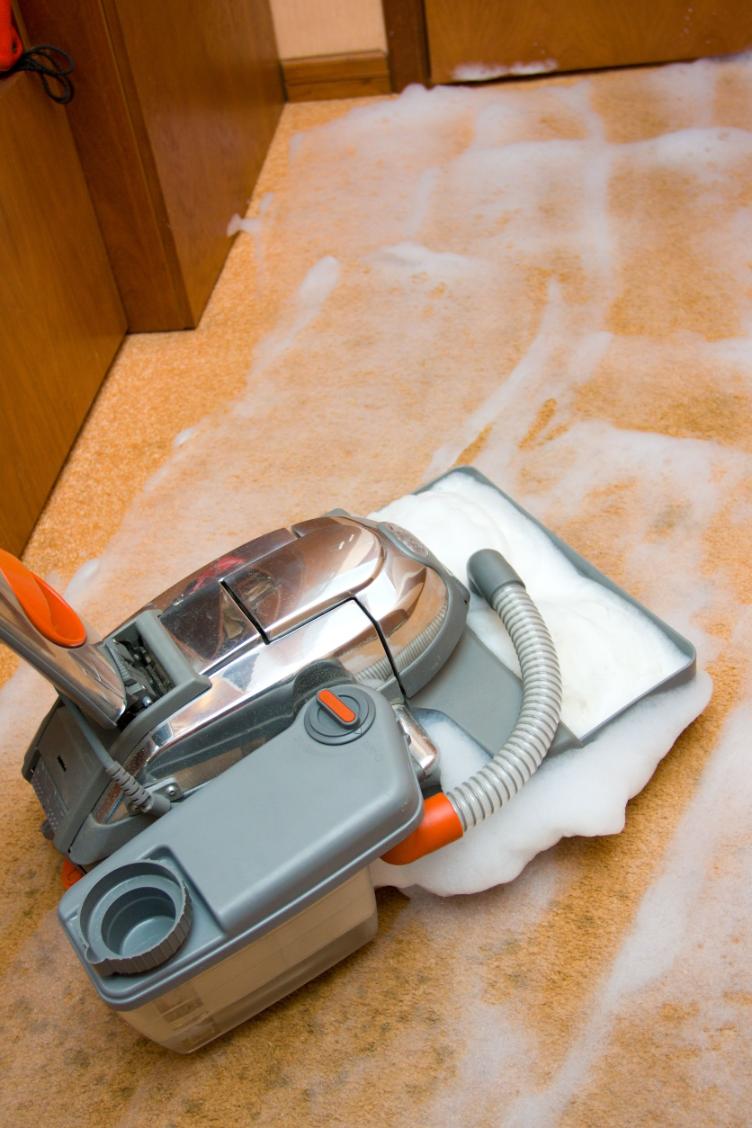 Professionally shampoo your carpet
Consider periodically shampooing your carpets to keep them looking clean and new. Shampooing your carpet will scrub the dirt and dust out of it. A professional service is better equipped to handle the shampooing process and will ensure that all residue of the cleaning solution has been properly washed away.
Dry Powder Method for Grime and Dirt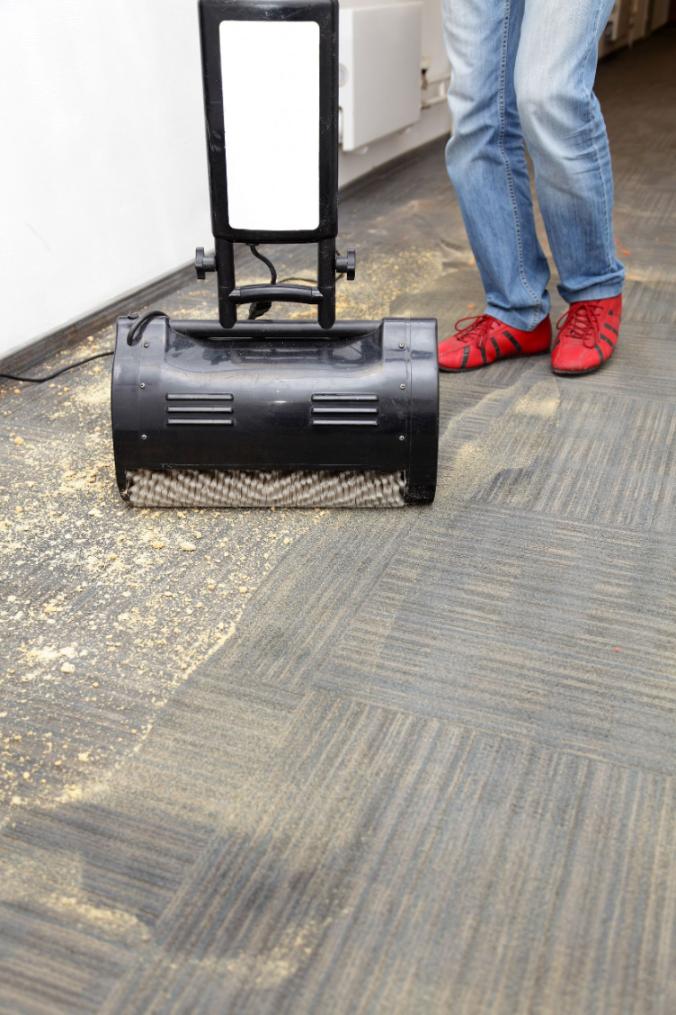 The dry powder clean method
If you do not want to go through the hassle of shampooing your carpet and and waiting for it to dry, you can also use the dry powder technique. In this method a specialized powder with cleaning solution is spread on the carpet with the help of brush. After leaving it on for some time, you just vacuum clean. This is perfect for giving your carpet a fresh and clean look when you are pressed for time.
Extensive Professional Cleaning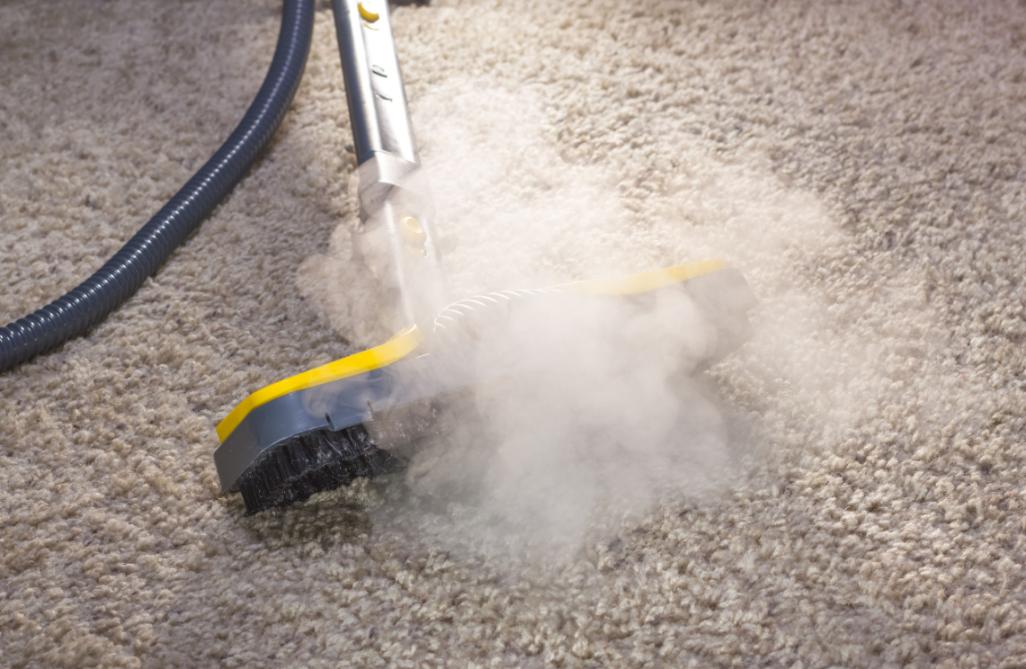 A professional steam cleaning process
While you should the methods mentioned above for periodic cleaning, experts should be involved after every 6 months to give your carpet an inside out cleansing treatment. Professional cleaners have heavy duty equipment to tackle tough stains and suck out persistent dirt from the core of the fibers. Professional cleaners will have the tools and expertise to have your favorite old carpet looking like it is brand new.
For Different Materials Clean Differently, Be Cautious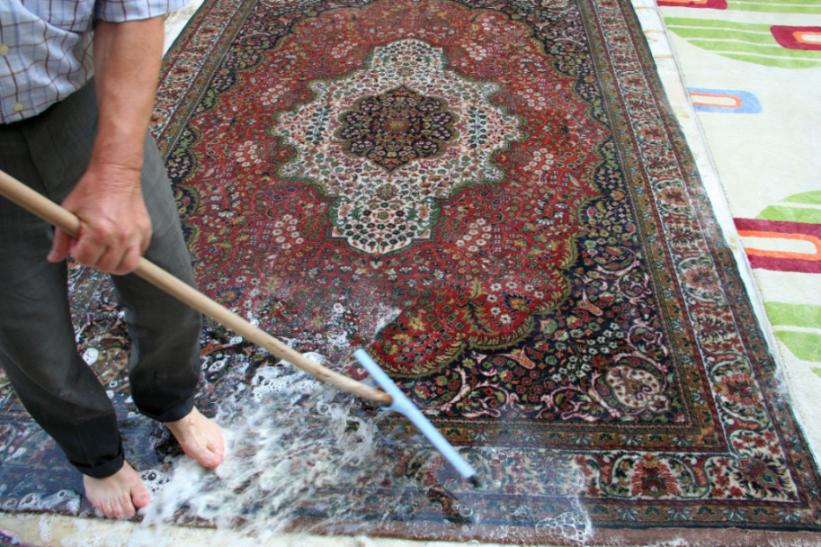 Be aware of the type of material a carpet is made of before cleaning it
Some carpets need heavy cleaning, like the ones we keep in the living room Vs the ones in the bedroom. Also, carpets can be made of synthetic fibers, silk, wool etc., and it is important that you, and the cleaning service you decide to hire, are aware of this and treat the carpet accordingly.
So when you are looking for a cleaning service, check if they change their cleaning technique and chemicals as per the carpet and always do a test patch on your carpet to avoid damaging it extensively. You definitely do not want your expensive oriental rugs going through the same treatment as your synthetic carpet!
Carpet cleaning is very important for a safe and disease free house. Hire a professional cleaning service on HomeTriangle today to clean your Carpet.