Finally the H-App-Y Home Mobile App! Solve all your home related problems on the go in one click!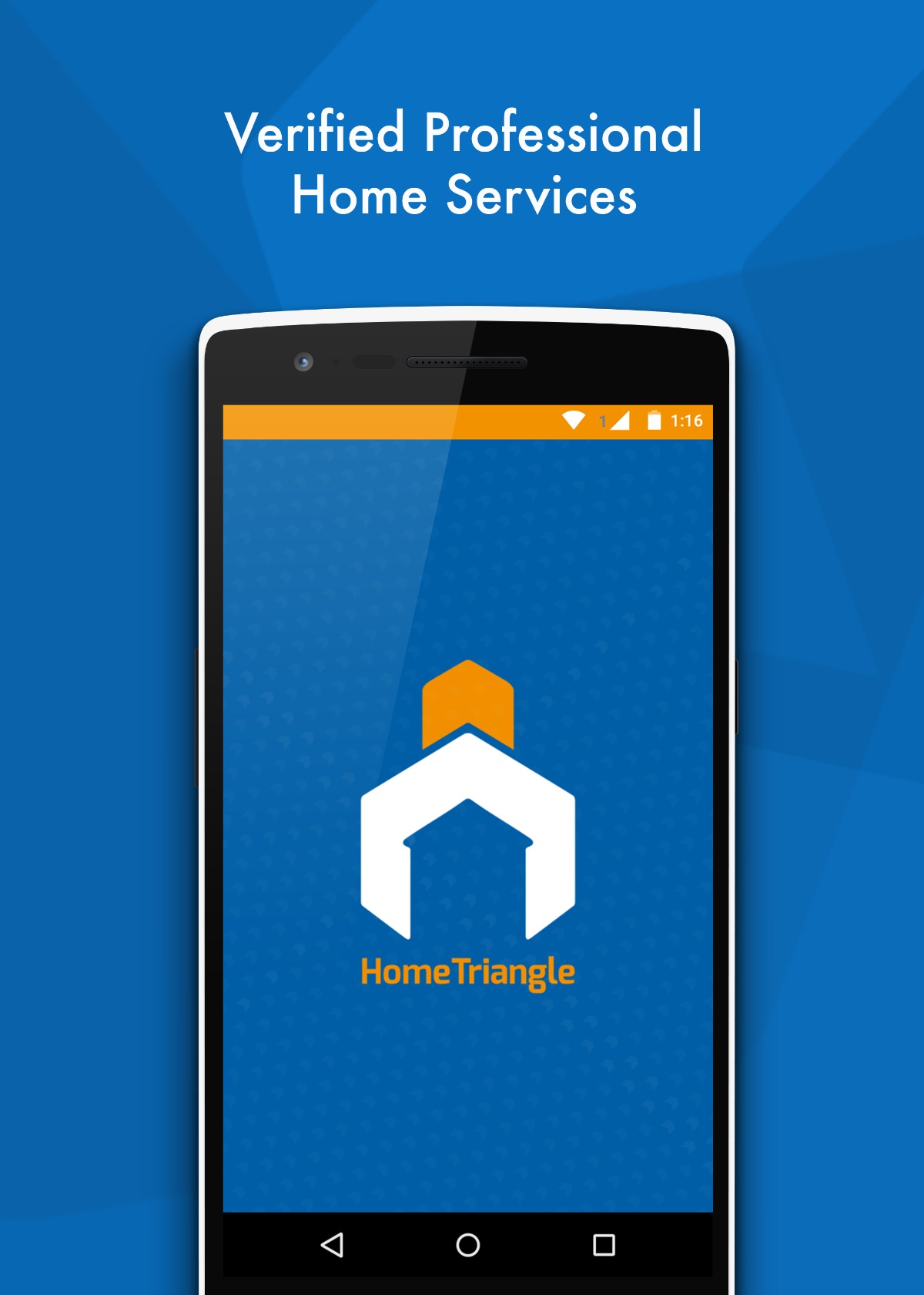 HomeTriangle is the best way to hire certified local professionals to get all your home improvement work done, and now we have an App to make the process so much easier! The HomeTriangle mobile app helps reduce the time and effort required to hire a home service professional with customer friendly online search-ability in the palm of your hand.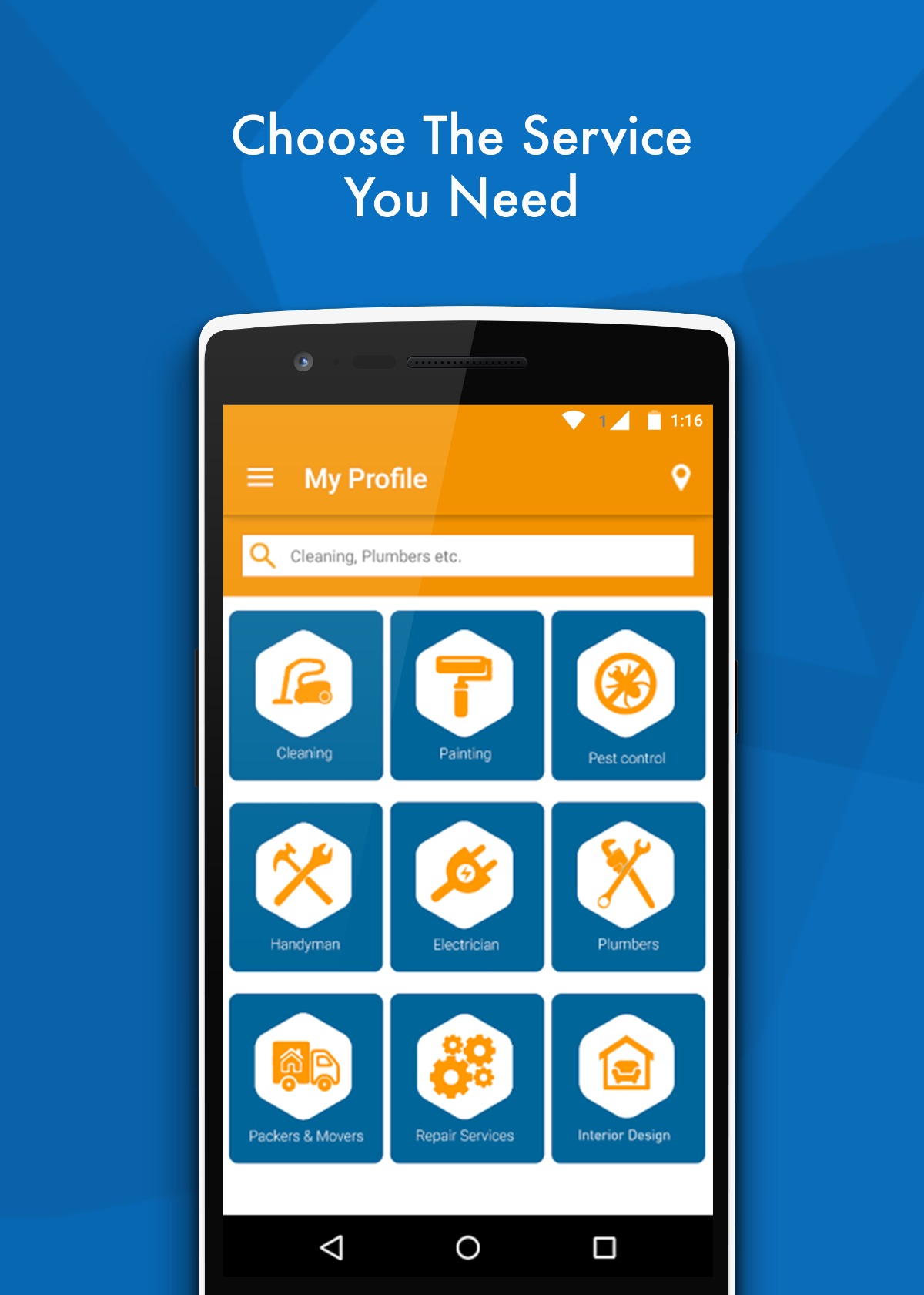 Are you looking for a home improvement service like house painting, cleaning services, pest Control, appliance repair, packers and movers, interior home design, handyman, electrician, plumber, carpenter? Look no further than our App!
The HomeTriangle App features a wide variety of home services with only verified and vetted service providers assigned to your job with the added advantage of being able to find the best service package to suit your needs at the right price point. Upfront pricing and cash on service make a HomeTriangle package even more convenient!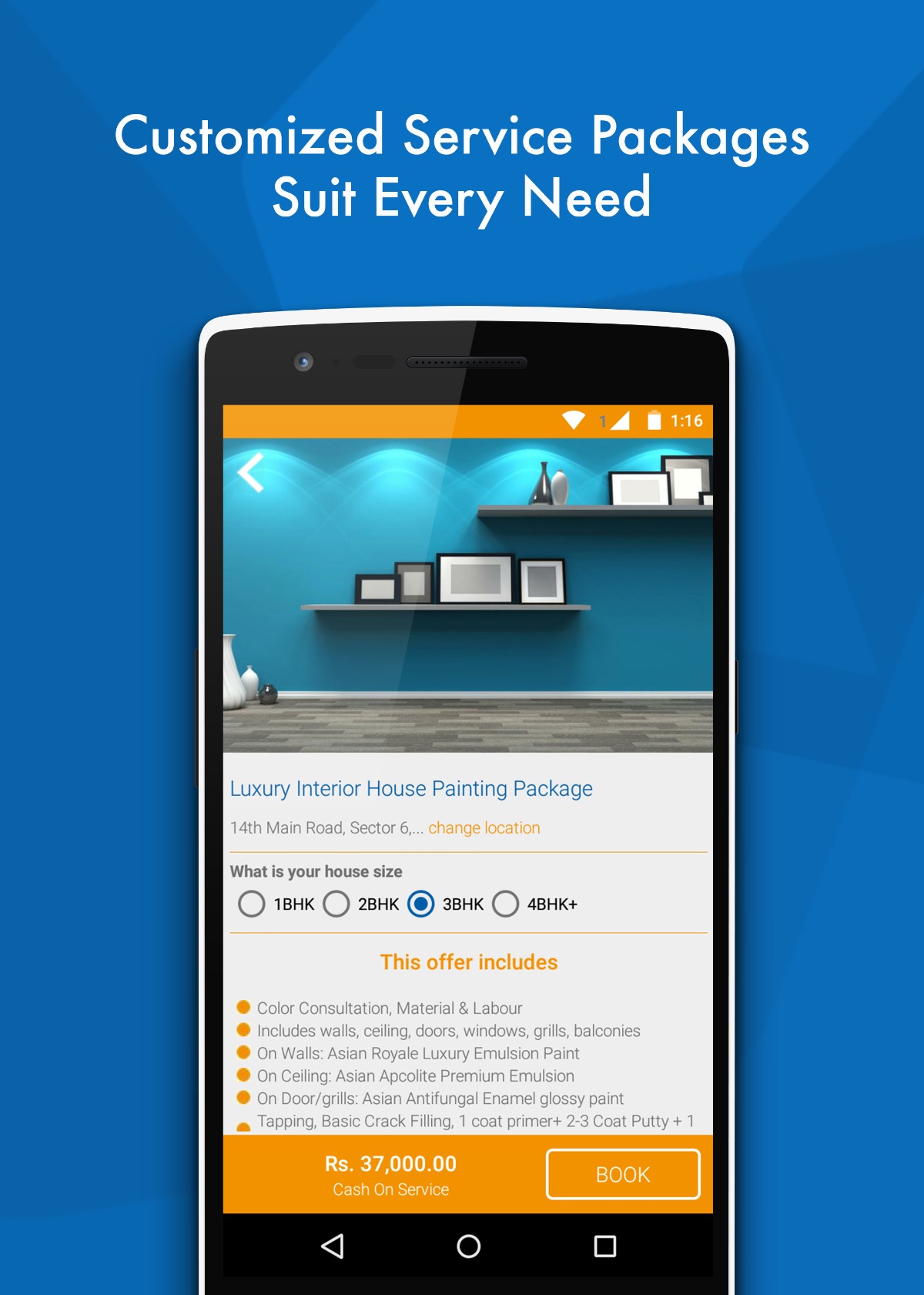 So how do you use our amazing new App?
Simply run a search for the service you need and choose a service package from the options listed. Customer friendly service packages clearly list all inputs like material and labor, making it easy for you to pick the right service at the perfect price point. Unlike any other service provider in the home services market in India, we'll tell you the cost of the service right then and there! HomeTriangle packages are based on defined parameters and 9 out of 10 customers find the perfect service package within a few clicks.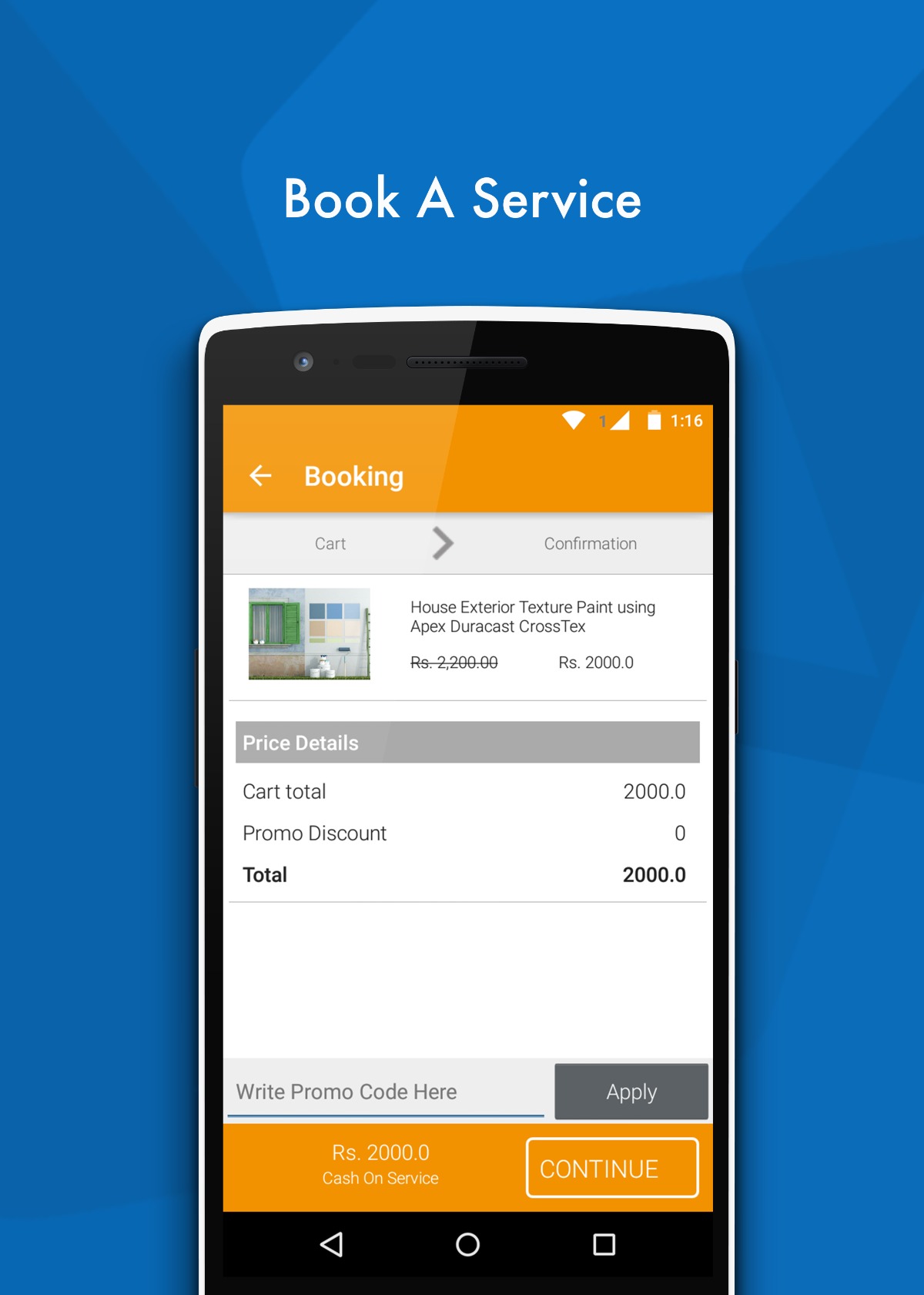 All that is left to do is click on the "Book Now" option and your request will be attended to by a HomeTriangle verified service professional at your convenience!
Moreover, all the information that you need after booking a Hometriangle service package will be available simply at the click of a button on the App itself. You'll be able to access the service providers details, call them and track all your transactions in one place! Couldn't be easier! Simply go to Your Orders to contact the service provider with your cancellation or rescheduling request and since you are charged only after the actual work is complete, cancelling a job doesn't require a refund!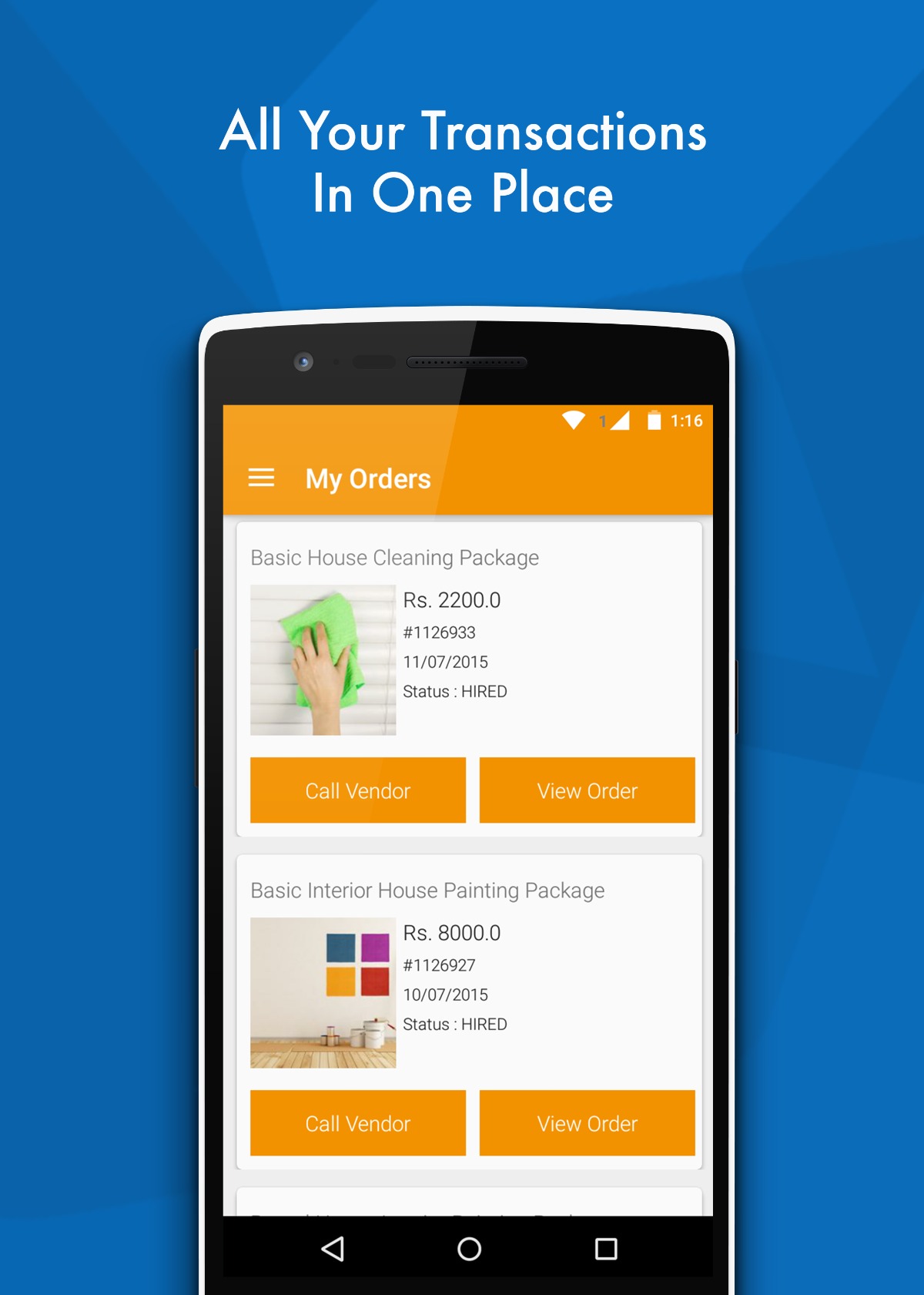 The Hometriangle App is currently live in Bangalore, Chennai, Delhi, Gurgaon, Hyderabad, Kochi, Kolkata, Mumbai, Noida, Pune.
Download the HomeTriangle App today for a convenient and reliable, 24/7 solution to all your home service needs!