Your living room is usually the first room that people see in your home. Make it a stand-out by picking a theme suited to your tastes and lifestyle and bring it together with appropriate decor.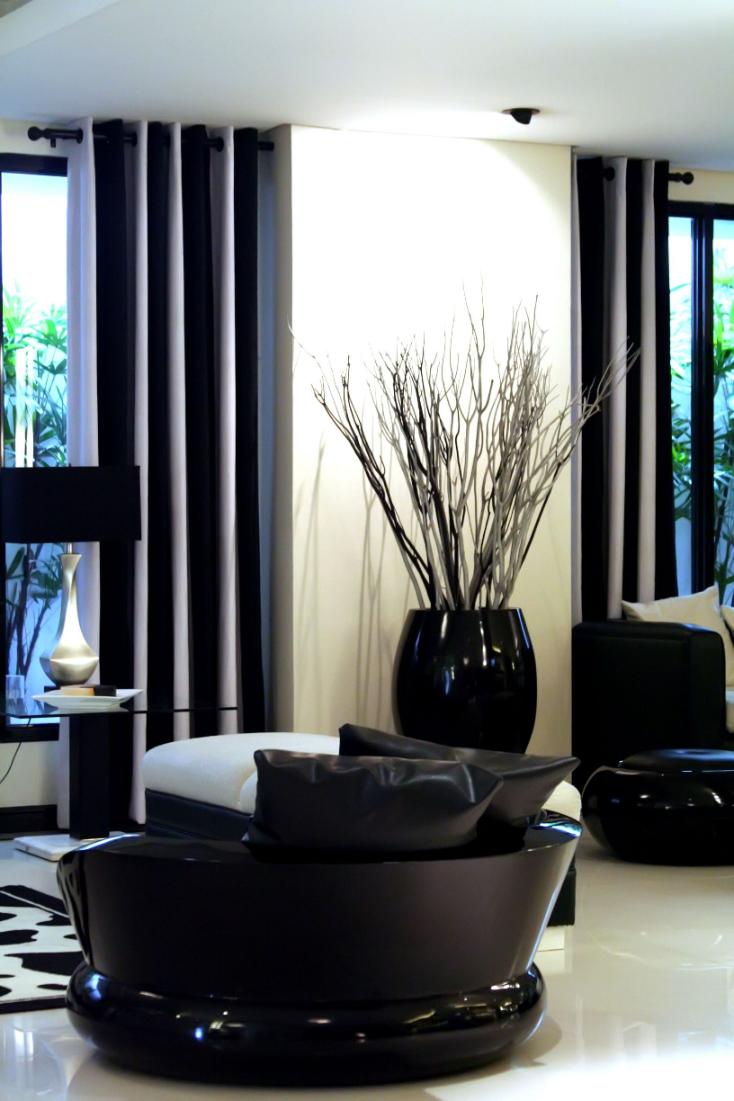 An ultra modern black and white themed living room
Whoever said first impressions matter sure knew what they were talking about. This adage applies to your home too, especially your living room, because it is the first room that people see in your home. One way to make it stand out is themed decor.
Listed below are easy ways to select a theme for your the living area.
Q&A Time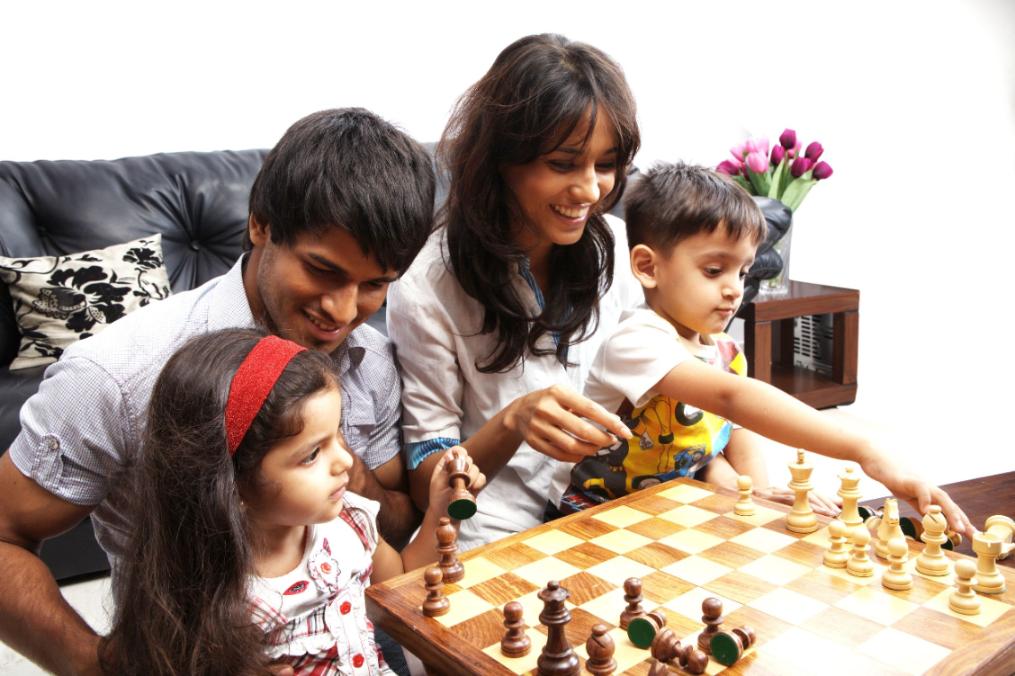 A family plays chess in the living room
Ask yourself a few questions. Are you going to be entertaining a lot? Are you planning to place an entertainment center in the living room? Do you have a favorite piece of furniture that you want to retain? Or an antique armoire that you want to use as a focal point? Answering these questions will help you select a theme as well as determine the other elements that will complement the room, like paint color, furniture, soft furnishings like upholstery and curtains, etc.
The Dream Theme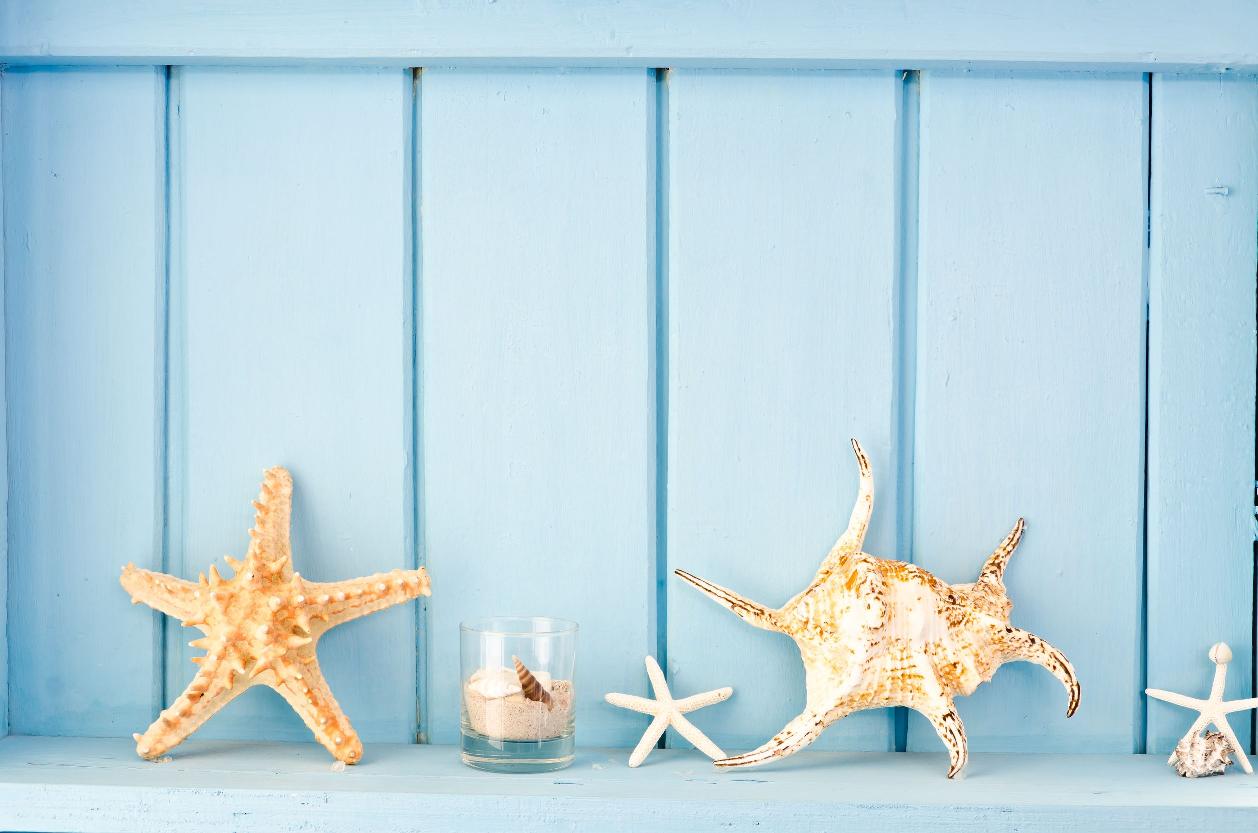 A seashell inspired theme
Some of the broad themes that you can choose are rustic, contemporary or modern. A more individual theme can even be based on a favorite color, a collection of antique coins, or even a really eye catching piece like a Murano glass chandelier. The central idea to remember is to pick a theme that you can live with comfortably, and that it adapts to your lifestyle. If you lounge and watch television in the living room, a comfy sofa is a must, if your theme calls for high backed formal chairs, it's already a non-starter! After all, there really is no point in having a beautifully decorated room that is not livable.
The Scheme Of Things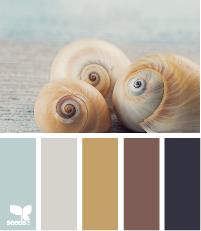 A complimentary palette for a rosebud theme
Choosing a colour scheme or a complementary color palette is an important. The colors you choose will set the tone for the room. If your room is themed around a seashell collection, take a look at a color card to find colors that coordinate well with your collection. There are a myriad options of shades and hues, narrow down to the ones that appeal to you. This palette will carry through to the various elements in the room, from the color of the furniture polish to the light fixtures.
Into The Light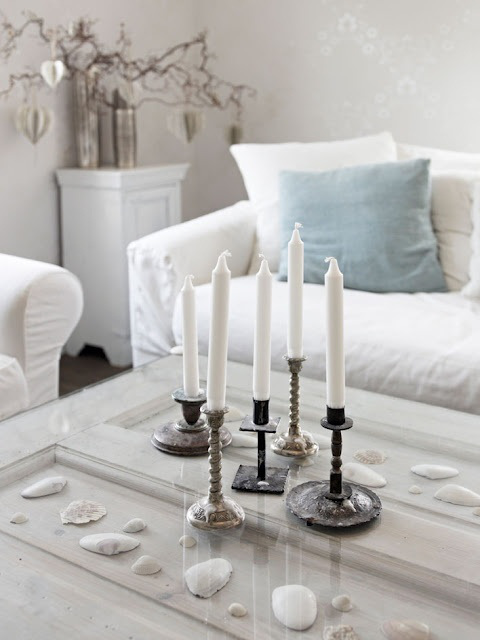 A well lit sea shell themed living room
The light in your room is another important factor in the choice of elements for the theme. If your room is filled with natural light, then your theme can even be the color black. You can paint the room black and use decor in contrasting colors from your theme palette. On the contrary, if your room is small and without ample natural light, decorating the room in dark shades will make it look smaller and claustrophobic.
Eye Candy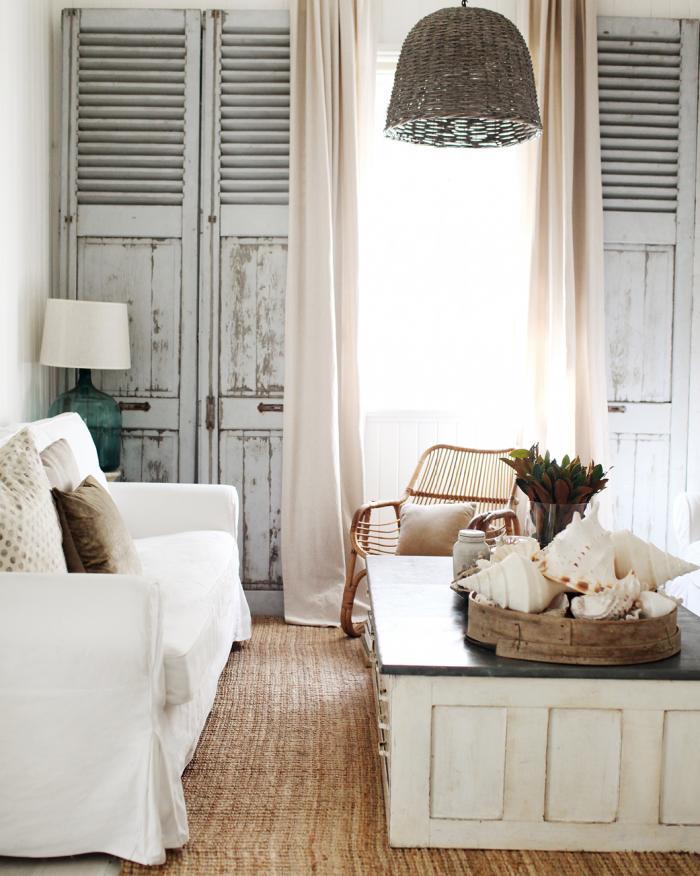 Cushions and lamps for a sea shell theme
Once the basics of the room are in place you can start picking out embellishments and decor accents for the room. Select designs and patterns that complement your theme. Artwork, picture frames, table lamps, throw pillows and plants, are pieces that you should consider adding to your room. This will give your room a warmer look and a lived-in feel. Now is the time to decide on elements like window and floor treatments. Do you want to go with curtains or blinds? Whether you want a wall to wall carpet or area rugs in the room?
Focus Please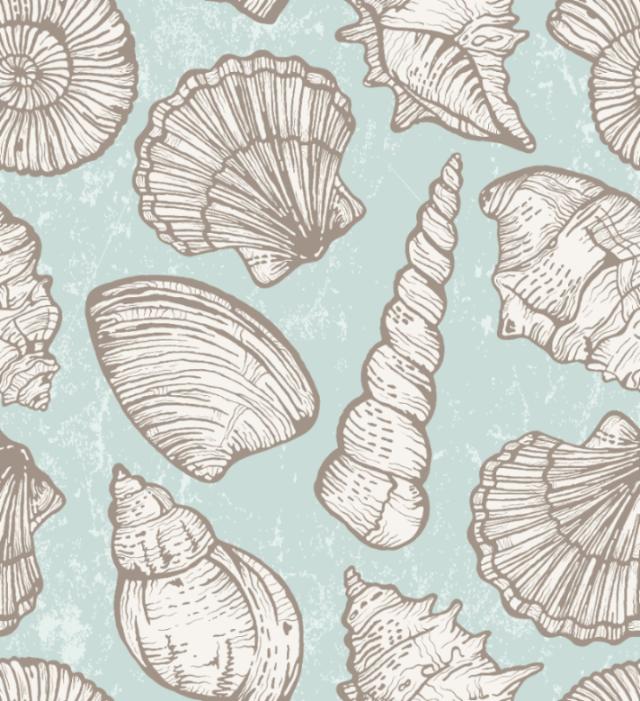 Carry your seashell theme through to other elements like furnishings
Remember that the theme has a focal point. If your theme is based on a collection of old black and white family photographs, adding a modern, industrial looking frame is a terrible idea. Staying true to your initial 'dream' theme and carrying it through to all the details in the living room will be an important step in creating visual harmony and eventually a beautifully decorated room.
Remember that the end result should be a living room that you can relax in comfortably. So whatever you choose be it color, furniture or accessories, it should resonate with the kind of person you are.