HomeTriangle.com's "Homeowner Styles" series features contributions from style savvy homeowners who open the doors to their home to welcome the HomeTriangle audience and share their thoughts and ideas about the special spots in their homes and the aesthetic elements that come together to craft one of a kind decor and interiors!
In this feature Neha Agarwal describes the vibrant colors of the open air market at Karnataka Chitrakala Parishath for you! A place to buy home decor, furnishings, quirky accents, in traditional motifs, handcrafted, with tremendous workmanship in every corner.
There's something charming and exciting about open-air markets - they remind me of the fun times going shopping with my mum at Dilli Haat in New Delhi! Karnataka Chitrakala Parishath in Bangalore is one such place where I go religiously to satiate my home decor cravings!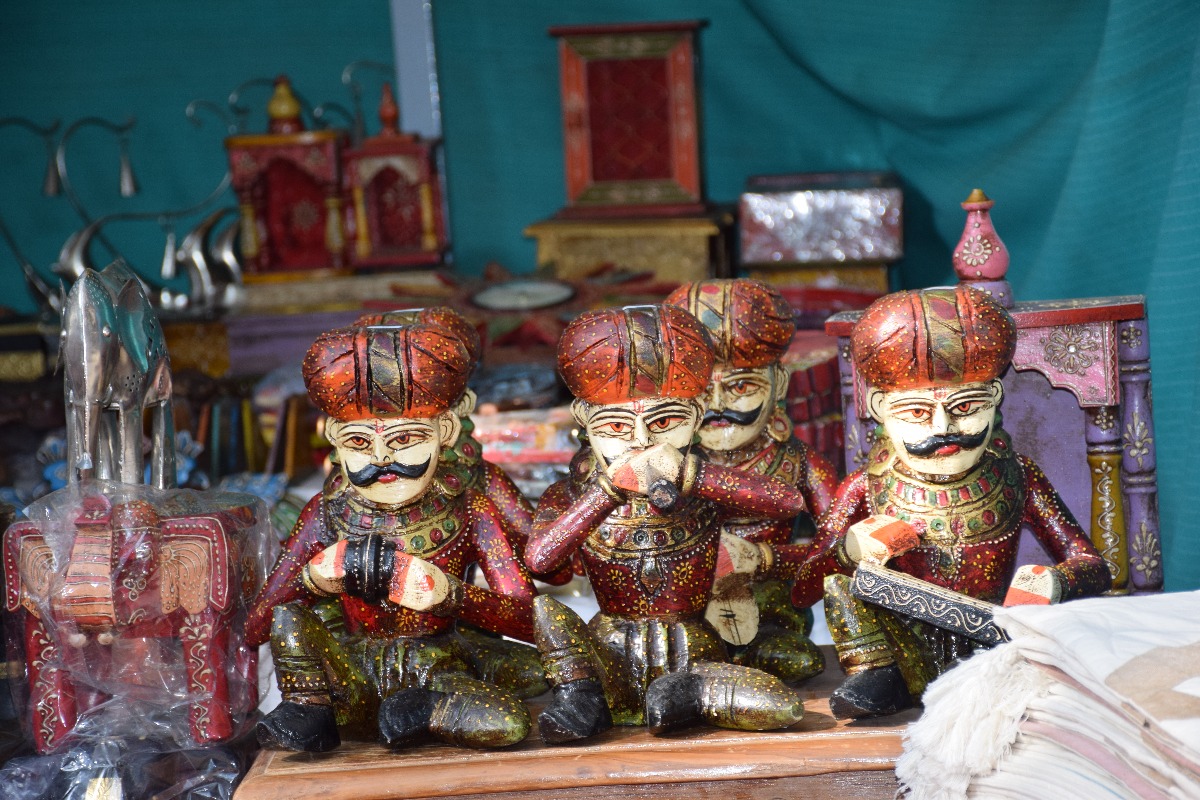 Synonymous with Sunday Soul Sante (Sunday Flea Markets) and Chitra Sante (More than 1000 artists from all over India showcasing their art), this place is rightfully a wonderful amalgamation of various art galleries, a fine arts college, and exhibitions, and that too under the green umbrella of old trees!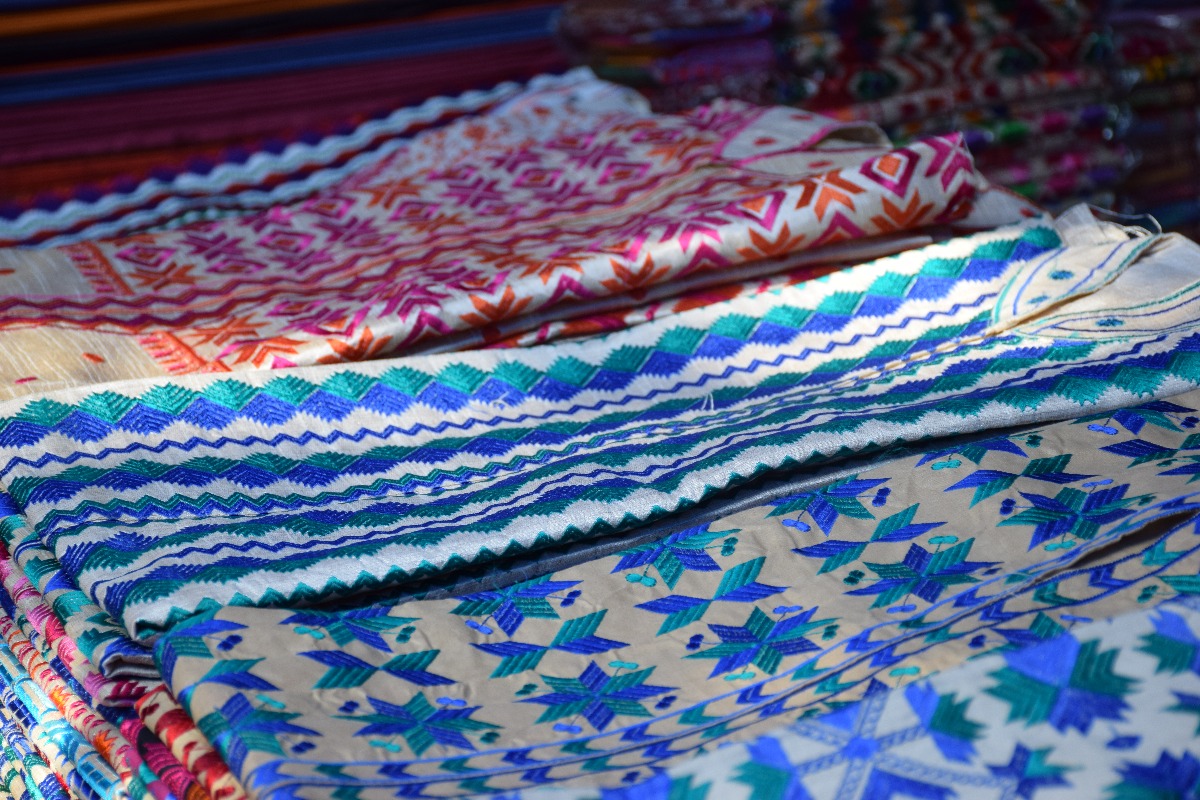 Not only can you buy absolutely stunning art pieces directly from artisans across the country at competitive prices, but you can also help them earn a decent living. Featured here - Phulkari materials from Punjab.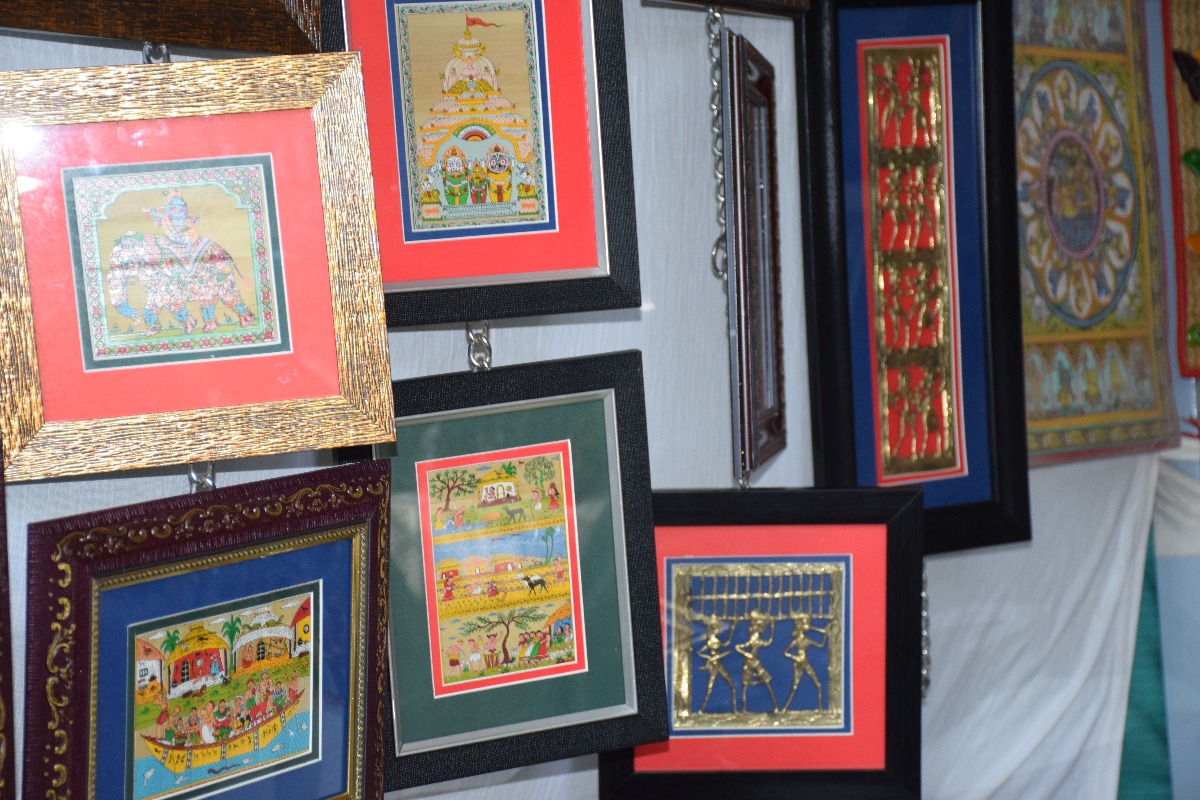 T
his time around the exhibition was focused on Orissa handicrafts and workmanship. So, Dhokra art and Ikkat patterns were found in abundance.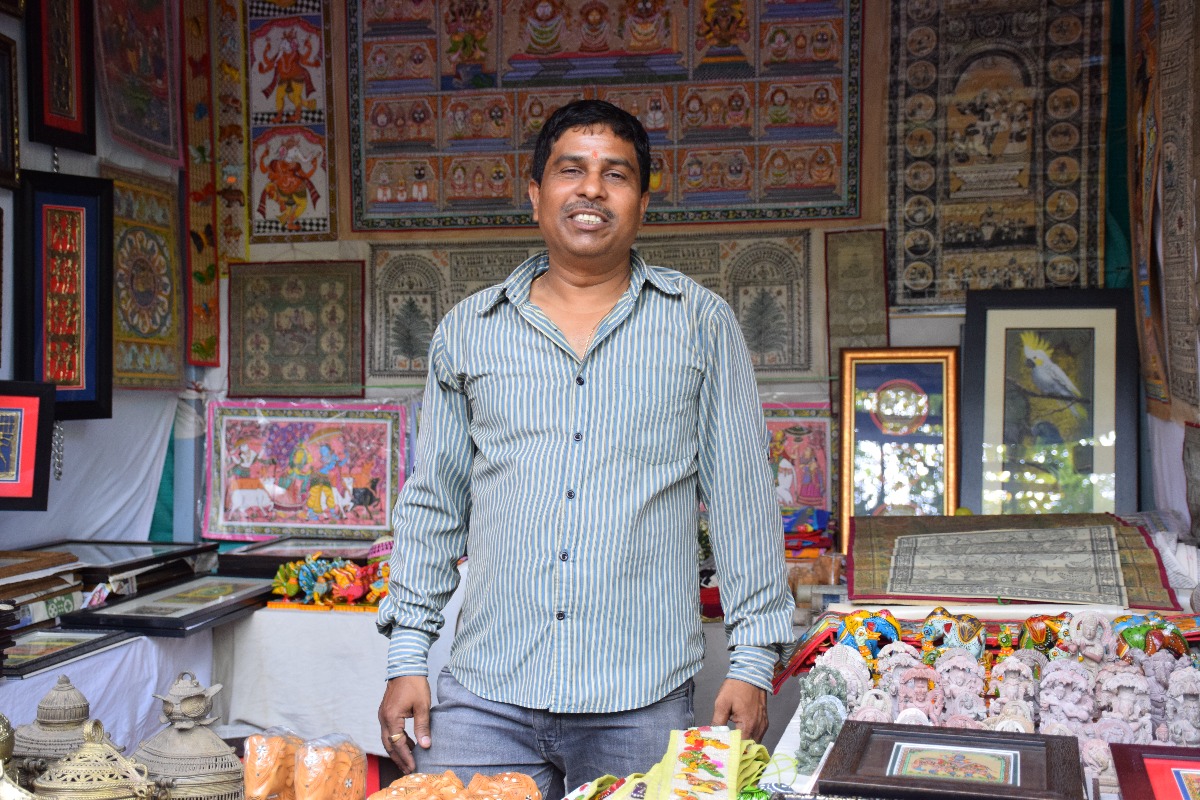 Bijay Kumar (in the image above) from Orissa has various art pieces ranging from Pattachitra paintings, framed Dhokra plaques to little soapstone sculptures and Dhokra artifacts. My heart was set on a little coconut style storage box which I ultimately bought! Lovely stall...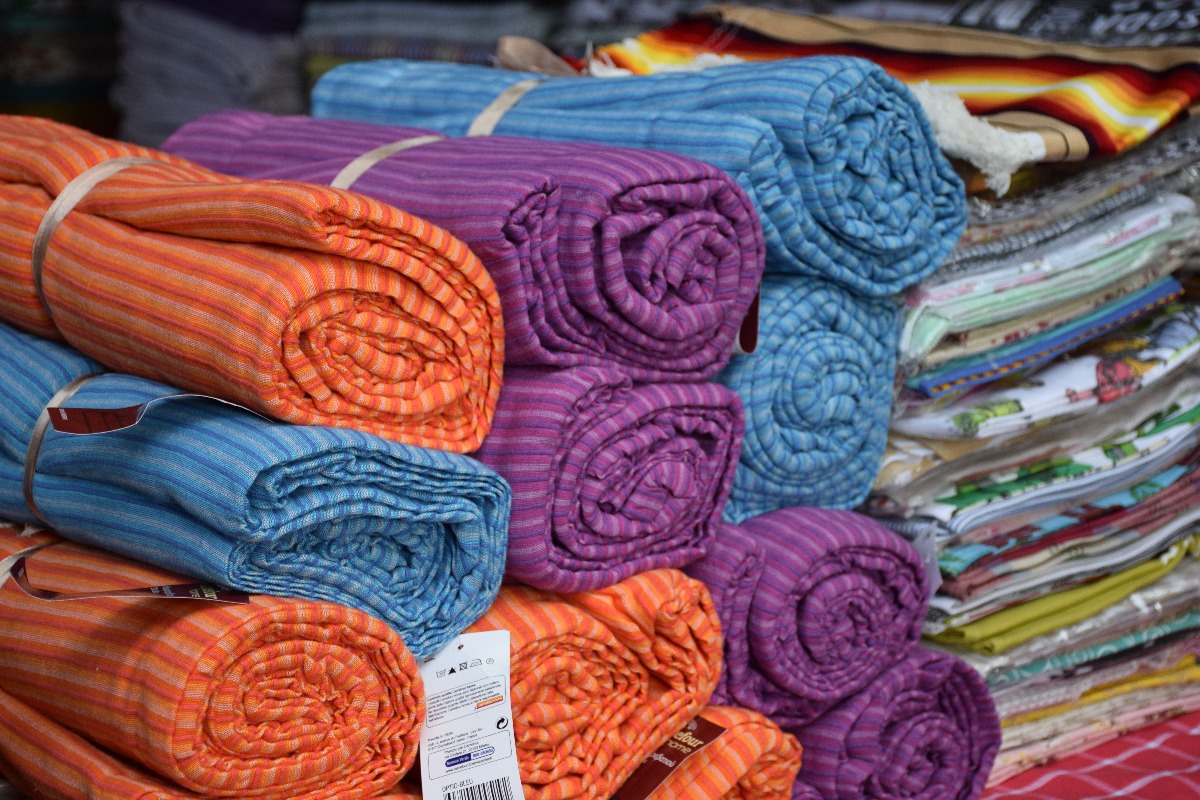 I went weak in the knees when I saw
these
colorful cotton table & bed linens from Kannur, Kerala. And I bought a quirky table cover and table runner.
Ikat materials straight off the looms from Orissa and Andhra Pradesh were on display.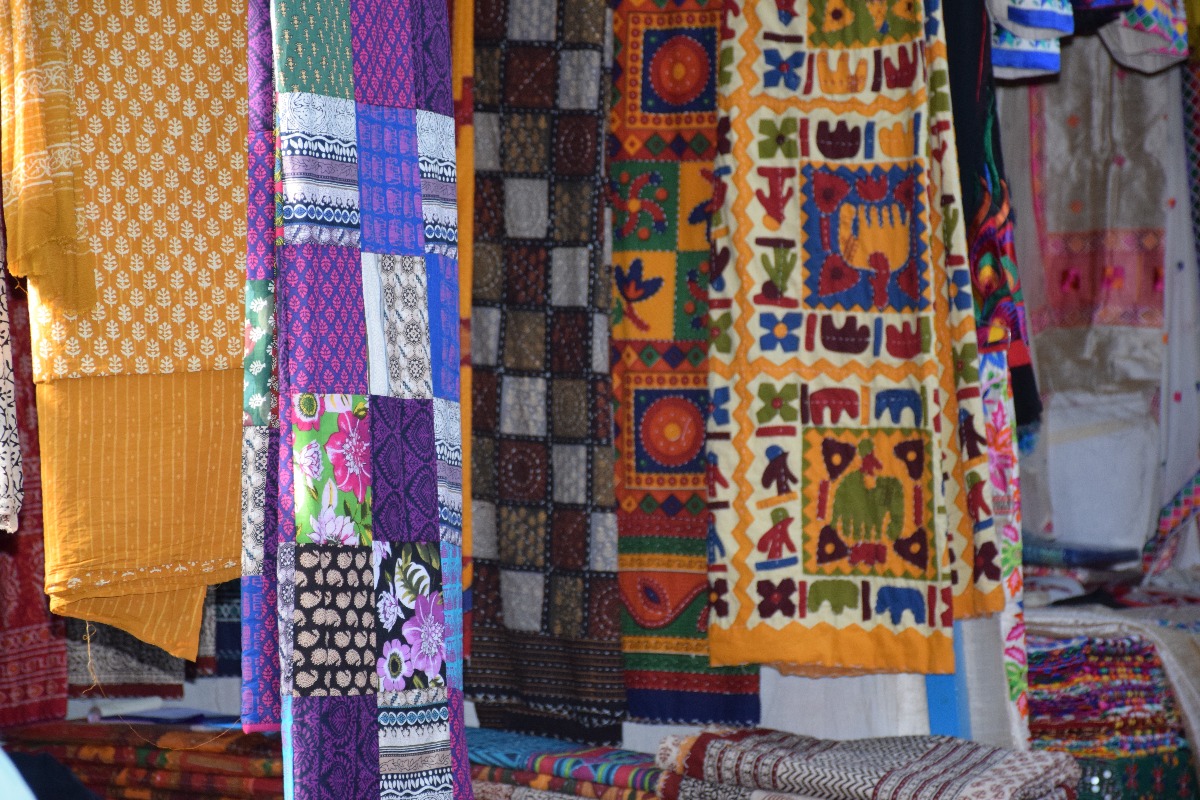 Vibrant, Colourful Kantha and Applique work bed covers from Rajasthan. Don't you just love these?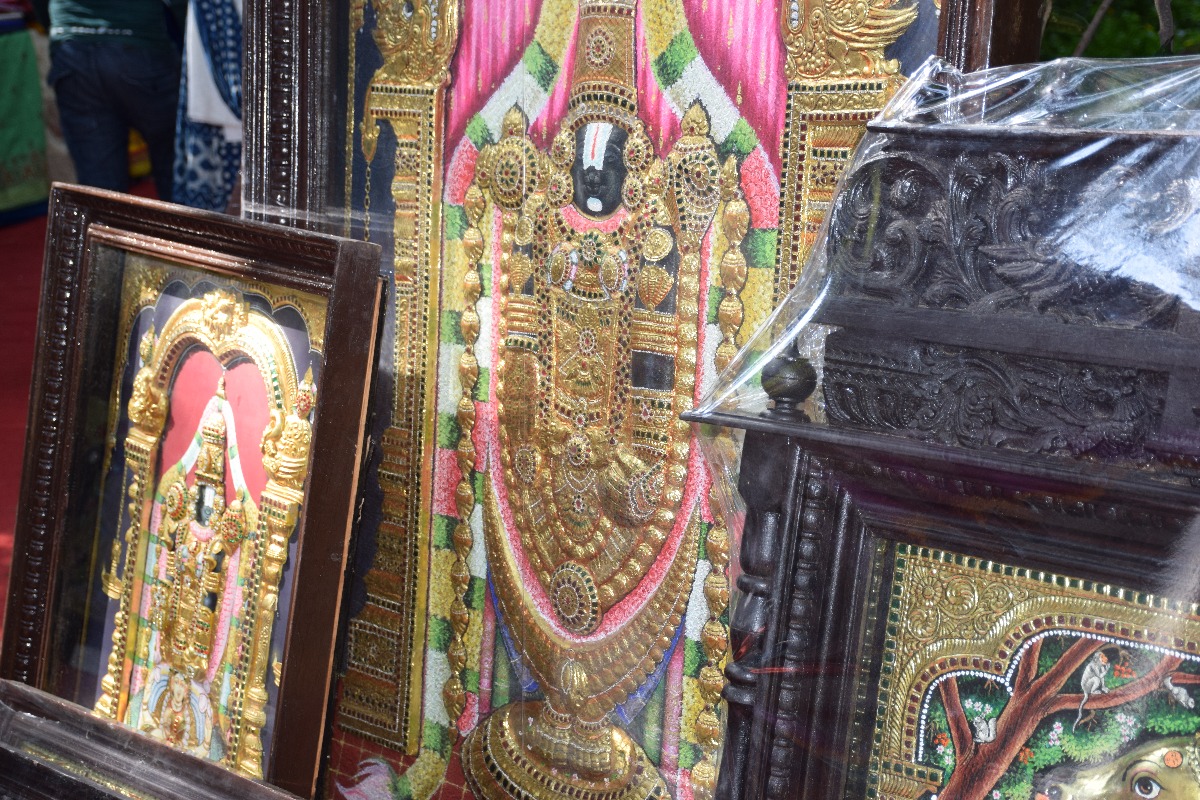 Tradition, religion, and rich craftsmanship perfectly showcased in these gold foil embossed Tanjore paintings with exquisitely carved wooden frames perfect as an accent piece in a contemporary home.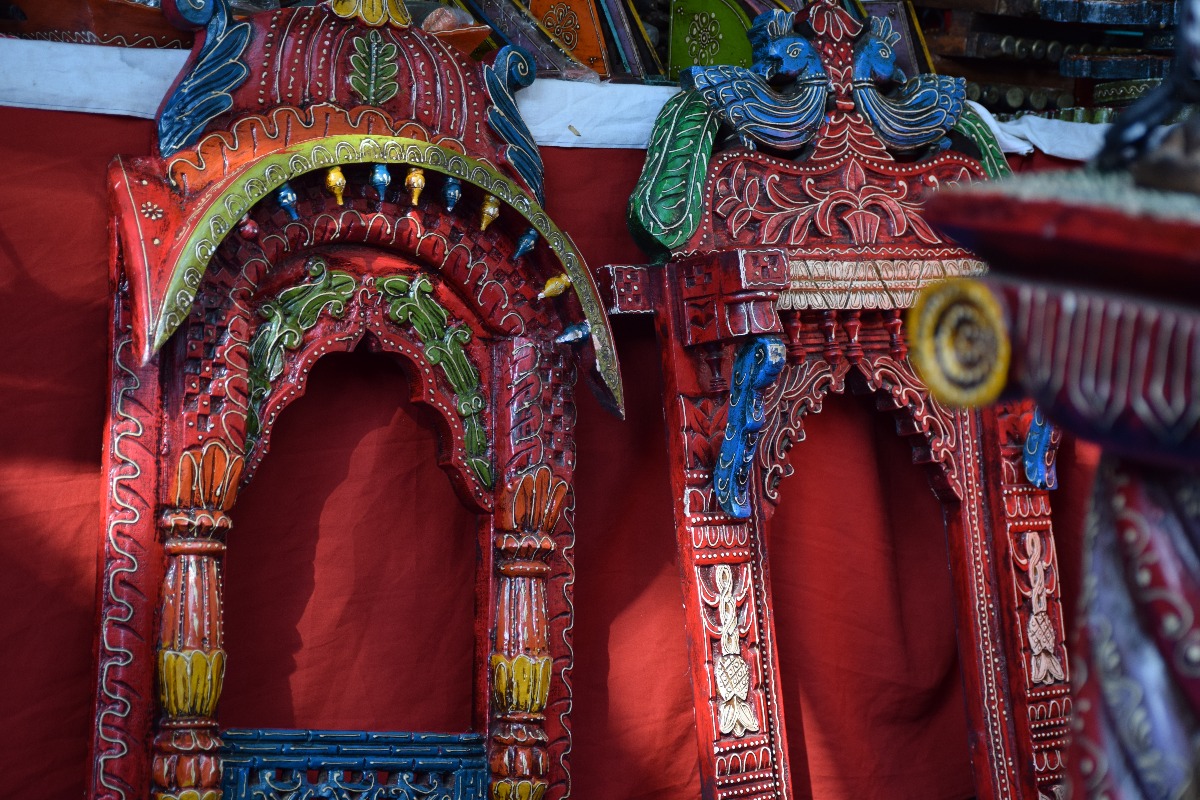 My favorite part of going to every exhibition at the Chitrakala Parishath is visiting this absolutely vibrant home decor and furniture stall from Jaipur! This stall is almost a permanent fixture here and attracts maximum footfall, thanks to the rainbow riot of colors showcased here!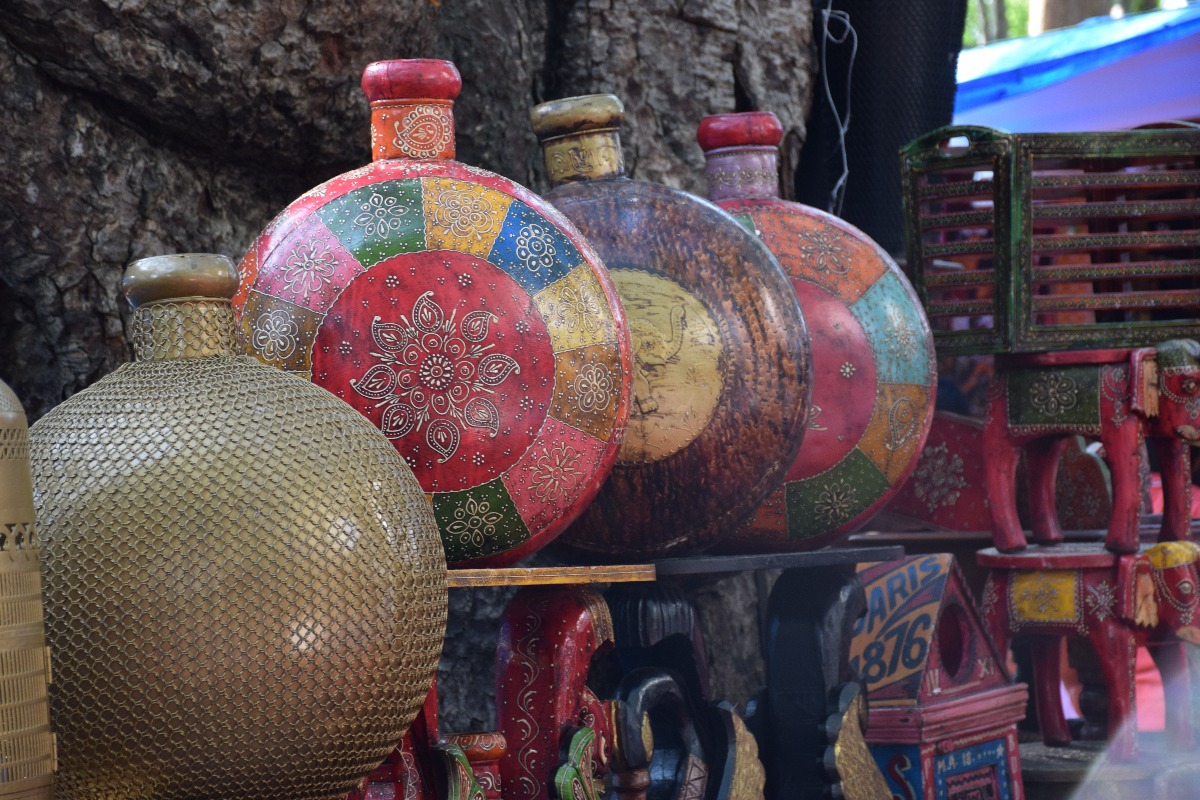 Jharokhas, elephant and bird shaped end tables to decorative metal vases and wooden clocks to magazine baskets and heavily carved furniture, items such as sideboards and coffee tables, this stall is responsible for most of my home decor buys till date!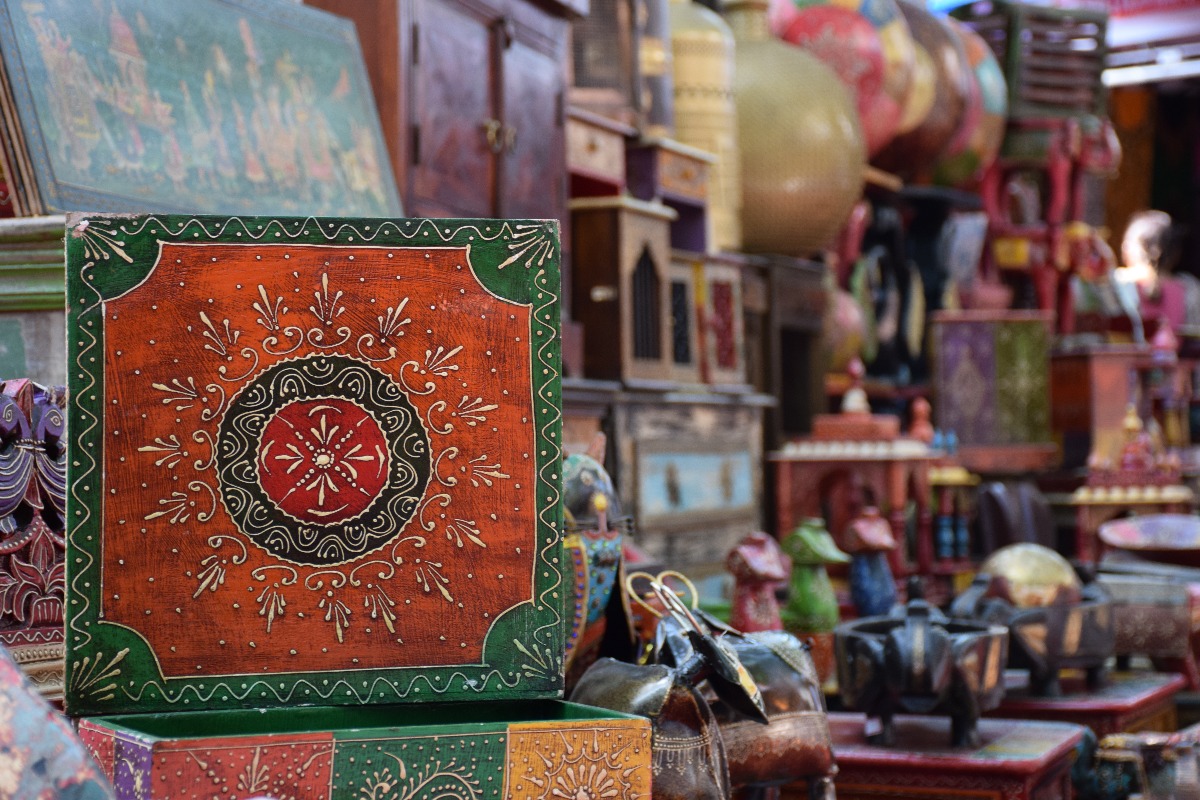 The owner of this stall sources all these handcrafted items from Jaipur!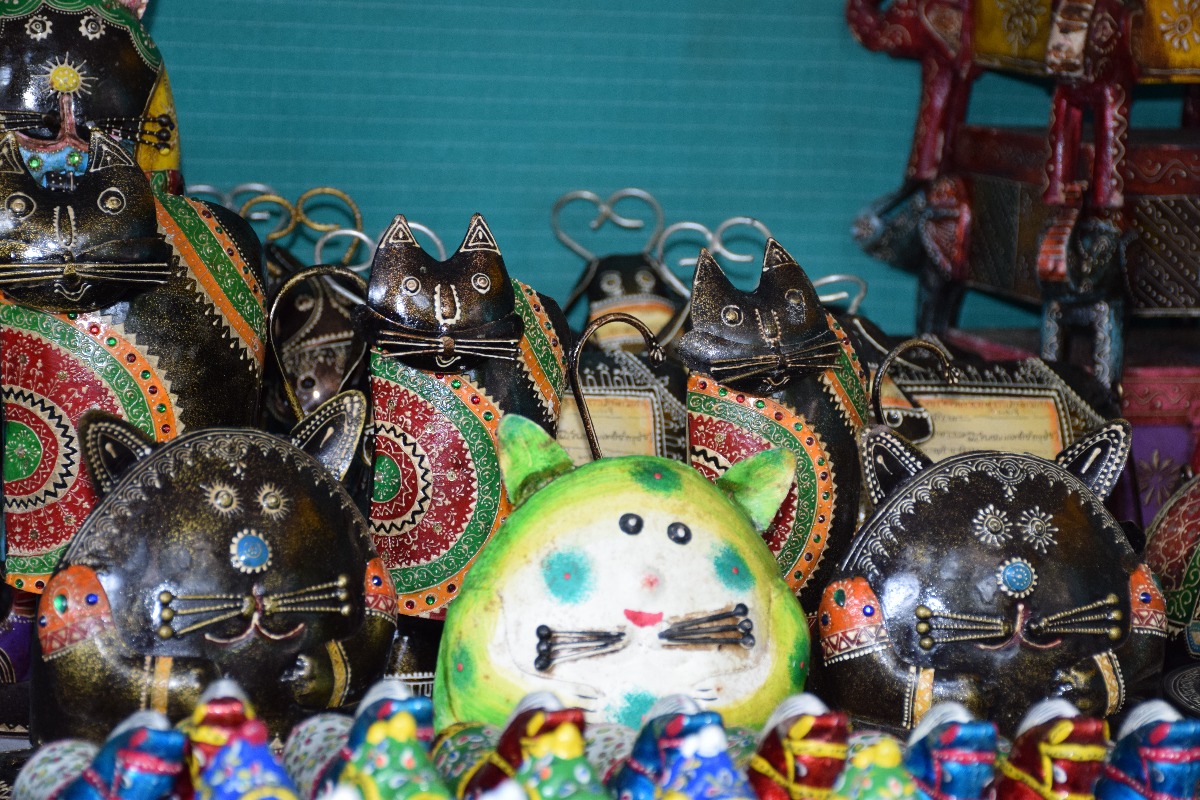 Quirky Malhar artifacts attract a lot of customers to this stall.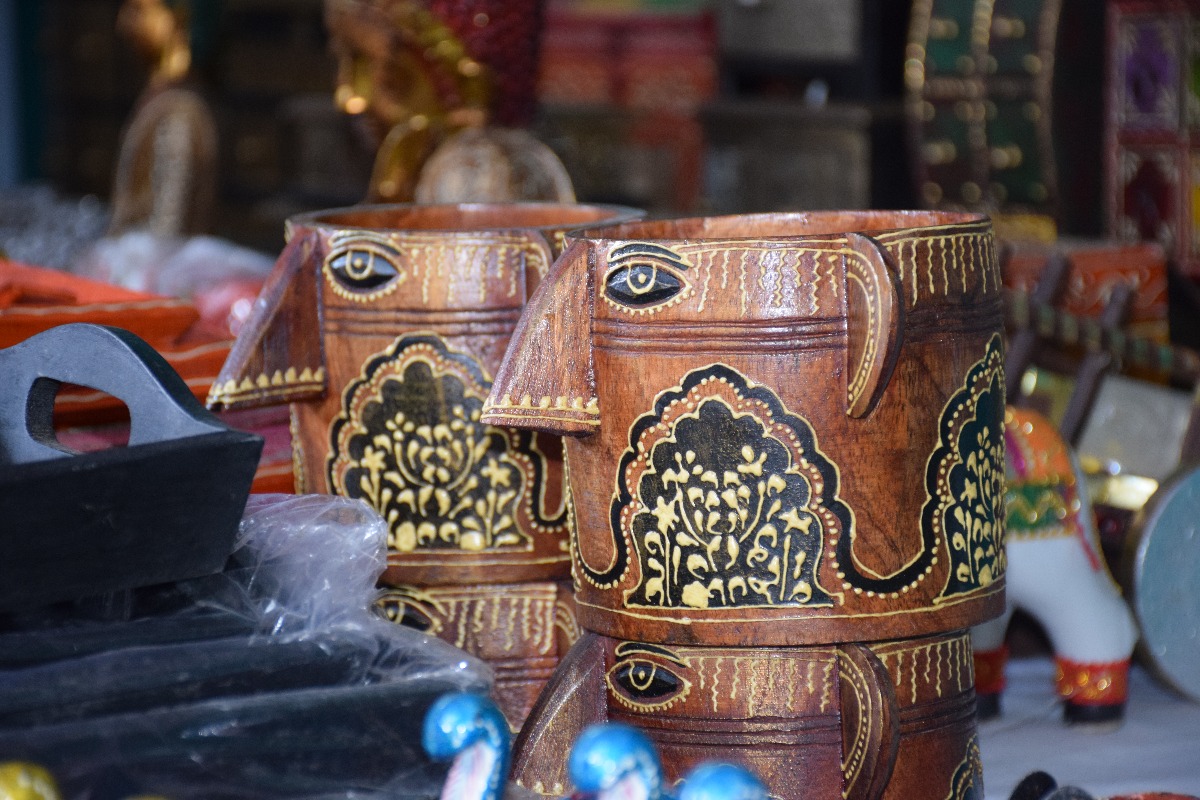 I bought a couple of these hand painted wooden holders for my home. They come in quite handy when you don't know where to stock that extra cutlery or the stationery in the kids' rooms!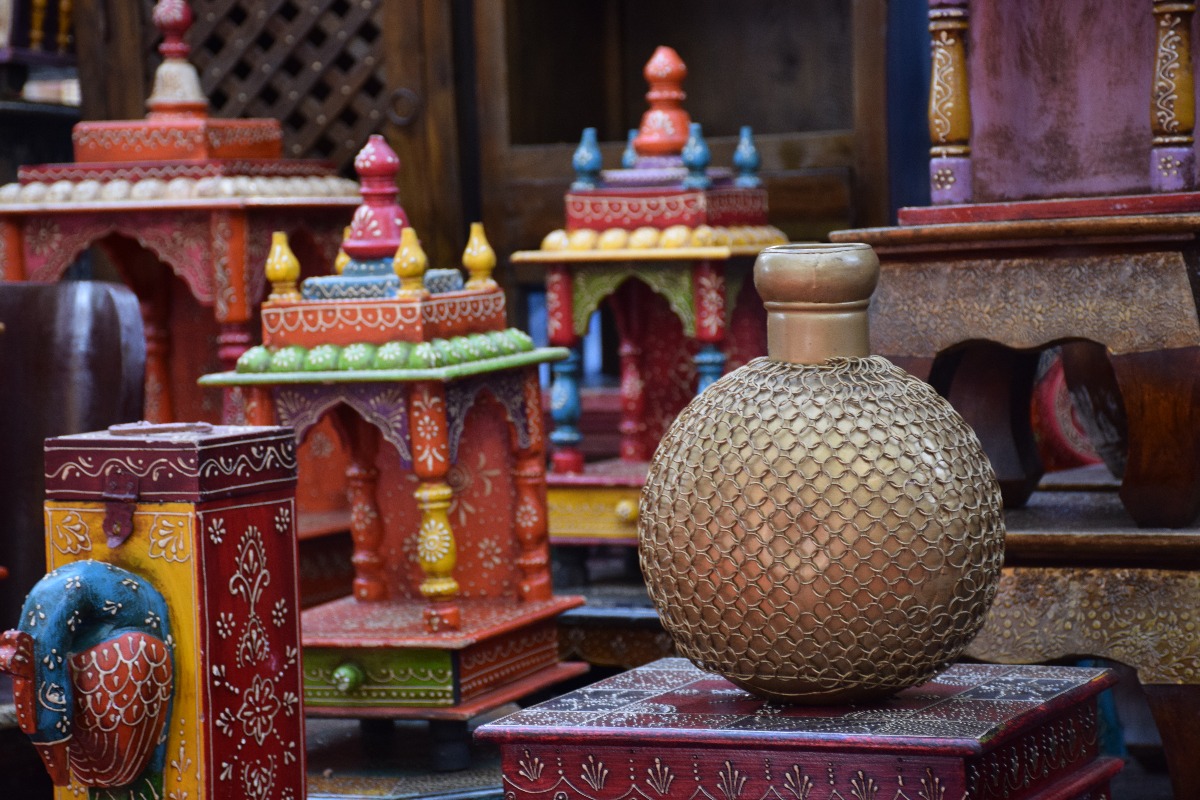 Wooden temple altars (available in a variety of color combinations), wine bottle keepers, bajots/chowkis and almost everything else!!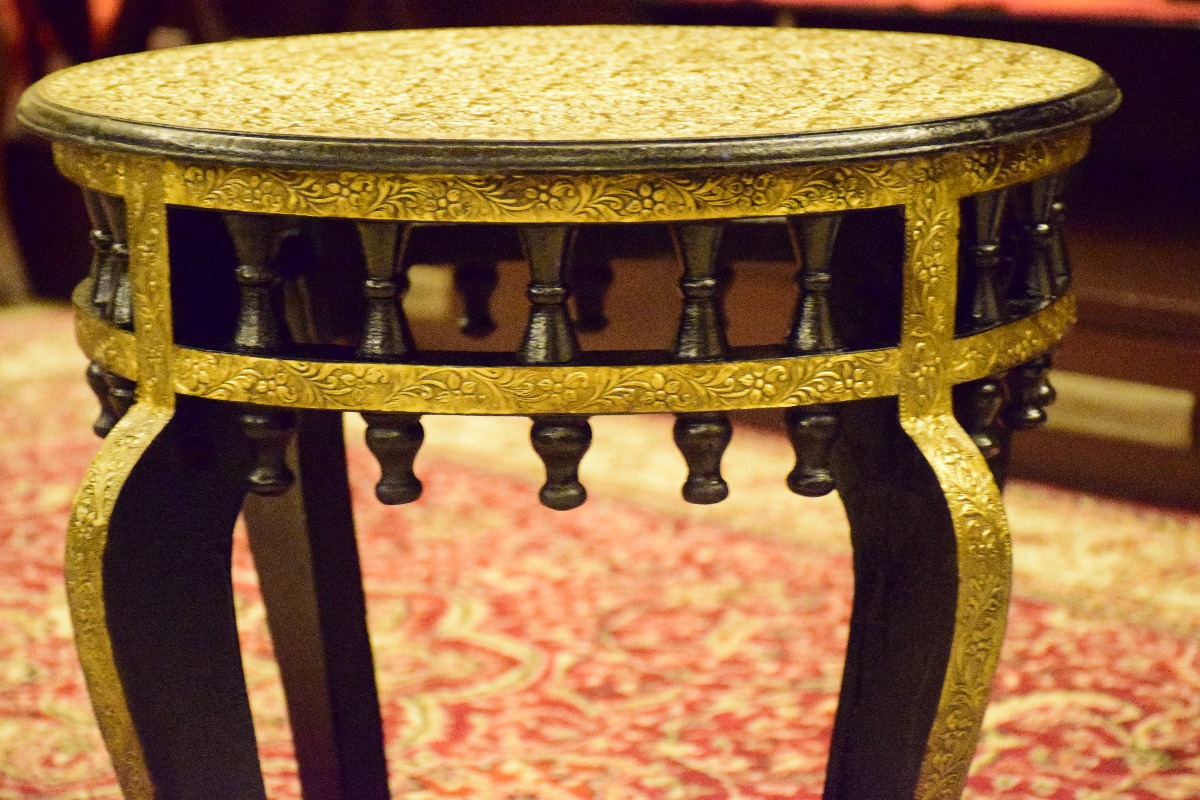 One of my proud purchases from this exhibition - a round Sheesham wood end table with intricately embossed brass metal sheet on the table top and running all along its circumference.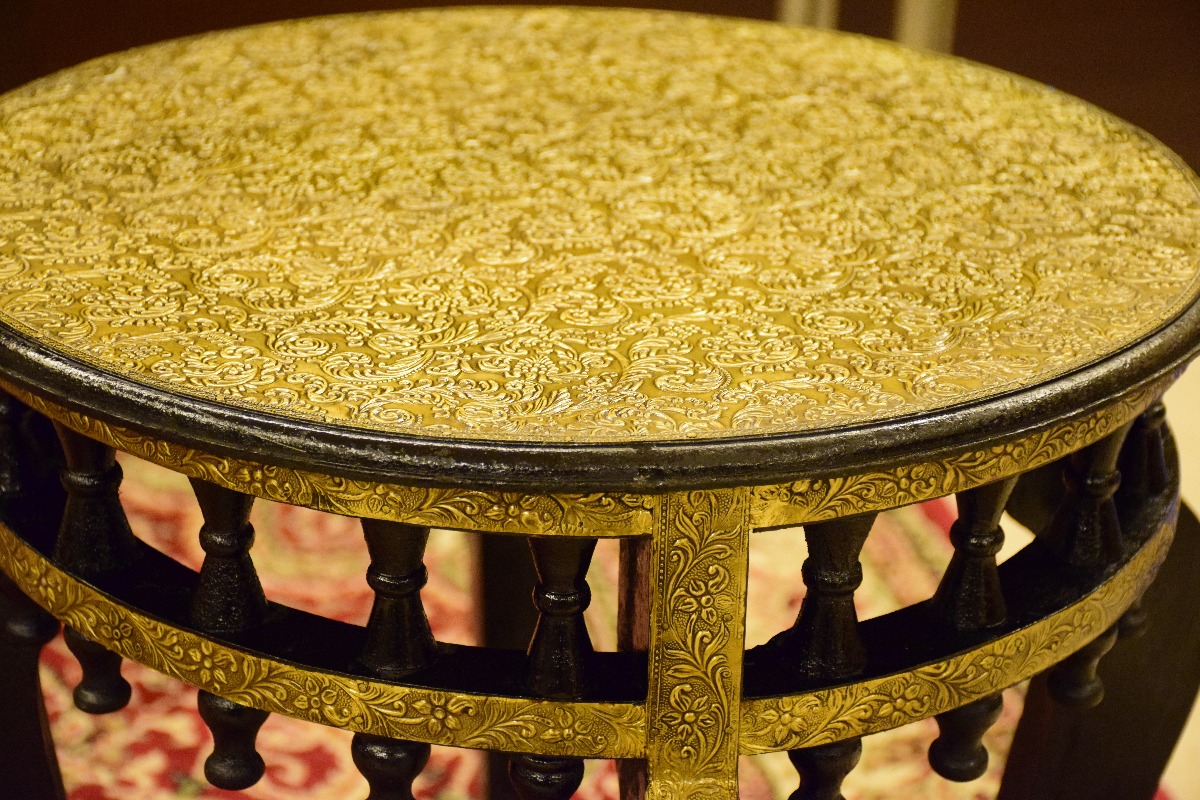 A close-up of the wooden end table. A perfect spot to highlight the next brass sculpture in my home!!
Karnataka Chitrakala Parishath is not just the perfect stage for artisans all over India to showcase their talent, but is also a beautiful melting pot of the diverse cultures of different
Indian states, their tastes, their handicrafts - in short, everything that defines India. Visit this place to have an unforgettable experience. And do let us know how it was!