HomeTriangle.com's "Homeowner Styles" series features contributions from style savvy homeowners who open the doors to their home to welcome the HomeTriangle audience and share their thoughts and ideas about the special spots in their homes and the aesthetic elements that came together to craft one of a kind decor and interiors!

In this feature Neha Agarwal describes a traditionally decorated wall in the guest bedroom of her home.
Lots of dark wood, a little metal and a dash of warm, vibrant red! That's how I would describe the guest room in my home.


Dark wood wall with brass metal decor
The idea is to instantly make guests comfortable when they stay at our home. Dark veneer covers an entire wall in the room, encompassing a dresser table with a mirror at one end.
It might seem a bit too much for a guest room; however the concealed yellow lights and natural sunlight streaming in through the windows give the room a modern, chic look.


A close-up of the standing brass Ganpati idol.
A dash of color comes from the bright red ceramic planter with a real Fittonia plant, while the brass standing Ganpati idol is perfect for a small glass shelf. The small brass Ganesha statuette sits between the clock and the red planter.


An antique clock tells the time
This antique wooden timepiece with a brass dial looks as if it's custom-made for this wall!
The Fittonia plant has bright red veins running through the leaves
This variety of Fittonia is called "Royal Flame". I have placed it in a red ceramic planter complimenting the bright red veins running through the leaves.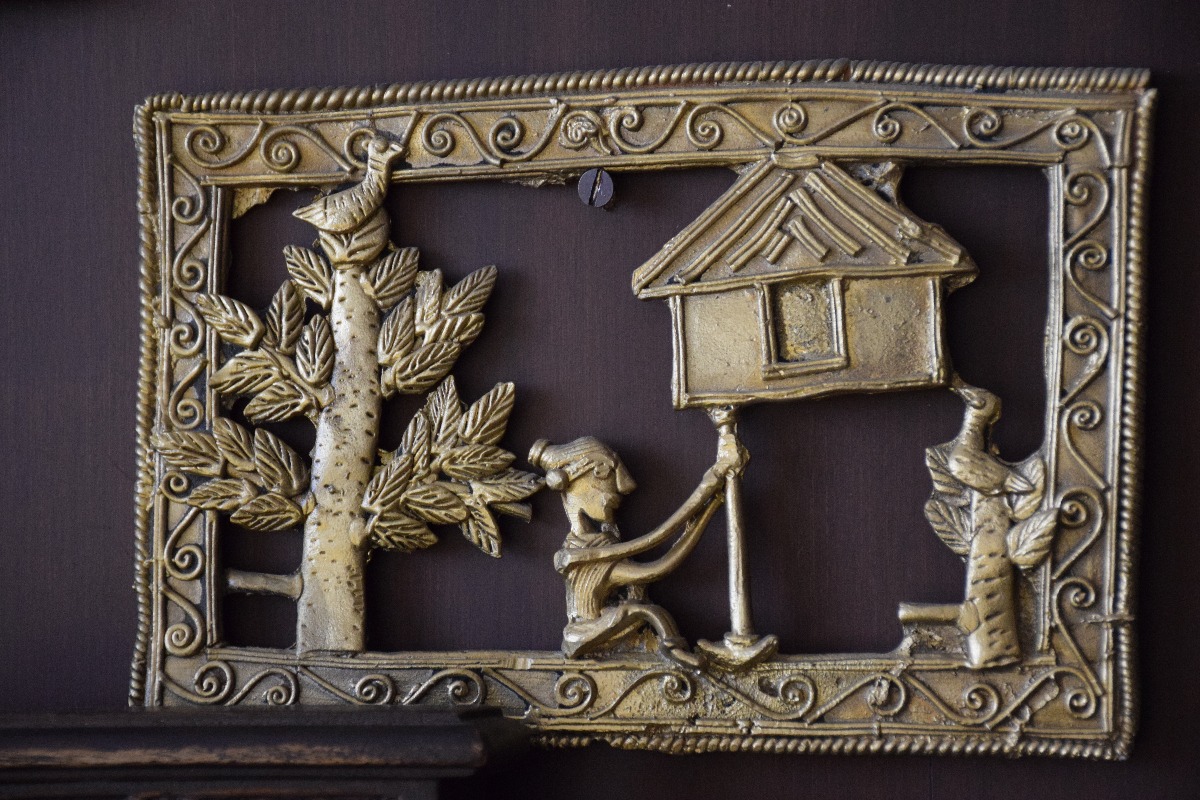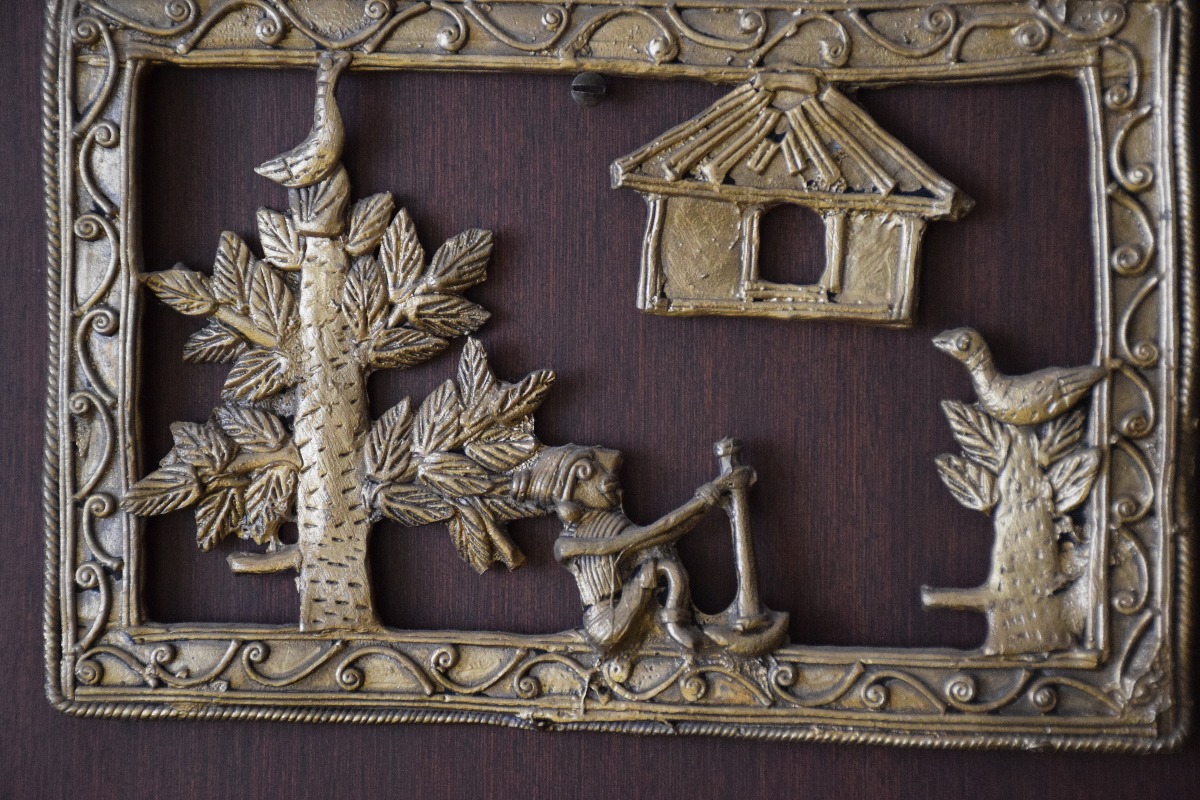 The 3 handcrafted Dhokra art wall plates are the real showstoppers!
Each Dhokra plate is slightly different from the others, with little imperfections, which only add to their handcrafted allure. The plates are
showcased in a step-like fashion against the dark wall to highlight their intricate work and metallic sheen.
Wood, metal, color, and lots of love! That's my idea of making my guests comfortable. Whats yours?
Article and Images contributed by - Neha Agarwal