Congratulations on buying a new home! You may be excited about new friends and neighbours. It's all wonderful until you start to think about packing and moving things.
Congratulations on buying a new home! You may be excited about new friends and neighbors. It's all wonderful until you start to think about packing and moving things.
Keep your concern apart and read this article to know 10 easy to follow tips for shifting your belongings without any risk.
Pack your essentials in a bag
Pack Your Essentials In A Bag

Image - Pacsafe.com
It is impossible to unpack all things on the same day you shifted to your new home. But, you'll need your essentials if you have a plan to go back to your work on the next day. So, pack your clothes and toiletries in a bag to access them easily.
Don't forget to carry your laptop with you to protect it from being stolen while shifting.

Pack the items that you need most in a clear plastic bin
The clear plastic bin will allow you to glance on things that packed inside. So, it is advised to pack most needed items that include phone chargers, toilet paper, trash bags, eating utensils, box cutter, etc. Simultaneously, a plastic bin can separate itself from the innumerable cardboard boxes.
Wrap Your Breakables With Your Clothes
I hope you've heard about Two birds, one stone, the same you have to follow now. Yes, by wrapping breakables with your clothes you're packing collectibles as well as your clothes. And also it is a great way to save your money on bubble wrap.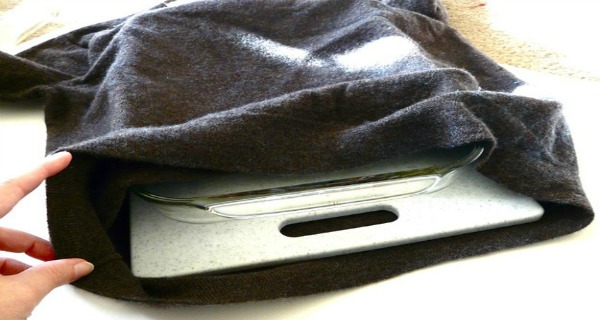 Wrap Your Breakables

Image - Ak-hdl.buzzfed.com
Pack Your Stemware and Glasses In Clear Socks
Make sure, you're using new or washed socks for packing things.
Otherwise, your favourite stemware may kill itself because of your smelly socks….. (Just for fun).
Use Sandwich Bags To Hold Small Things
Use sandwich bags to pack screws and bolts of wall-mounted television, curtain rods, etc. Tape the bags and don't forget label the item to which it belongs.
Note: You can follow the same method to pack cables of your electronic appliances.
Protect Your Powder Cosmetics

Use additional cotton balls or pads inside the powder cosmetics to protect them from damaging.
Seal The Opening Of Toiletries:
Chances are there for your stuff to get spoiled by the leakage from toiletries. So, shield the toiletries with saran wrap to avoid uncertainties.
Cover Drawers With Press'n Seal
Dress drawers are moving boxes. However, it has to be sealed tightly using Press'n Seal to keep contents unpacked while shifting.
Press'n Seal is also great in keeping jewelry displays intact.
Get a Roll of Stretch Wrap
Use stretch wrap to protect your furniture from getting scratched and scuffed. It is also good in grouping items. So, don't forget to use stretch wrap for secure shifting.
Take a Snap Of Your Electronic Connections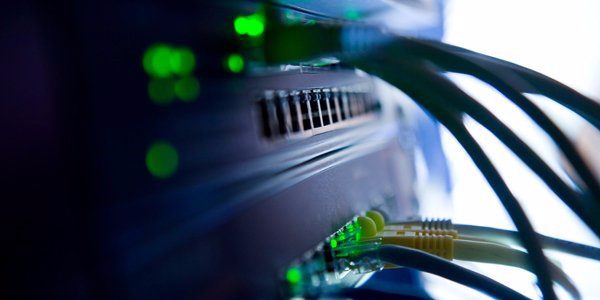 Take A Snap Of The Cable Connections

Image - Ak-hdl.buzzfed.com
It's not possible to remember the cables connections of your electronic devices like PC's, home theaters, etc. In such a situation, you can use photos to understand how your electronic devices are connected.
Label The Boxes
Plastic bins don't need labeling as you can see-through the items in it. But, labeling is must for cardboard to know what has packed inside and which room it belongs.
The details provided on the label will help you to manage the unpacking process in a better way.
Keep in mind; you need to stick labels at the side of boxes, not on the tops. It will let you identify boxes even if they're shuffled.
Now, you've done with packing, load everything and say goodbye to your neighbors with smiling face…