You can play with many different ideas while deciding on the lighting to complement the interiors of your home in an aesthetic way. All it takes is creativity and some advance planning to strategically place attractive and appropriate light fixtures in areas of your home. Lighting done right, can bring to life spaces that may so far have been nondescript.

Here are some fun lighting ideas for a quick and easy transformation of dull spaces.
Accent Lighting Makes The Living Room Come Alive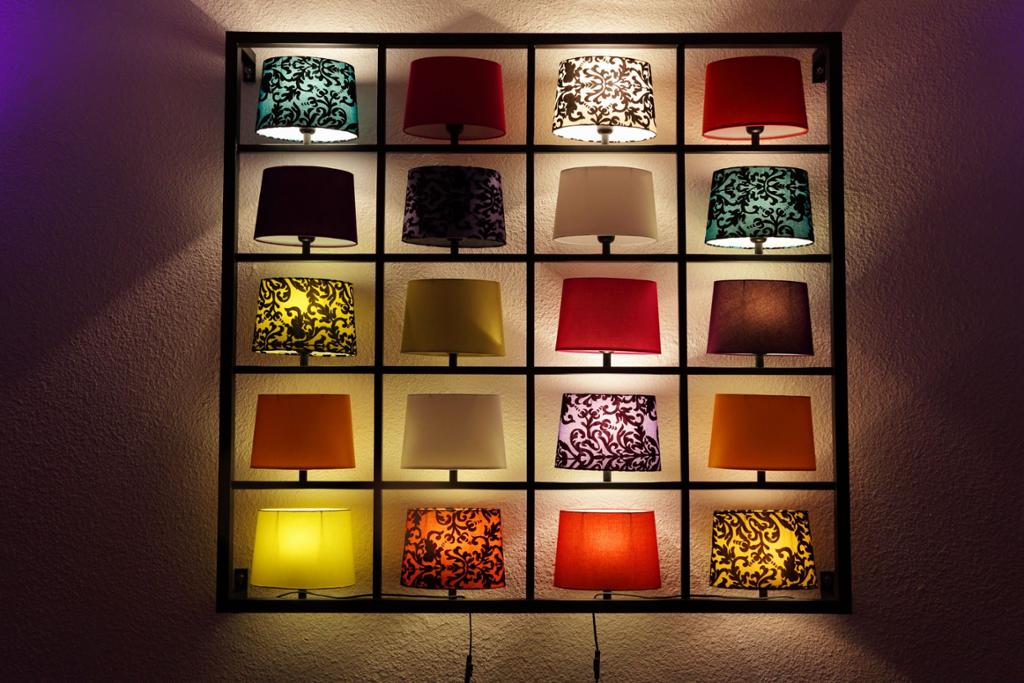 Light fixtures can be a decor element too
Add focus or accent light fixtures to the corners, niches, wall textures and artwork in the living room for an instant makeover. The right light fixture can bring those dead spaces to life by highlighting your decor, lighting itself can be a decor feature like a wall of colourful lampshades. Placing a focus light on that old painting bought off the street can make it look like it is worth a million bucks!
Recessed Lighting To Set The Mood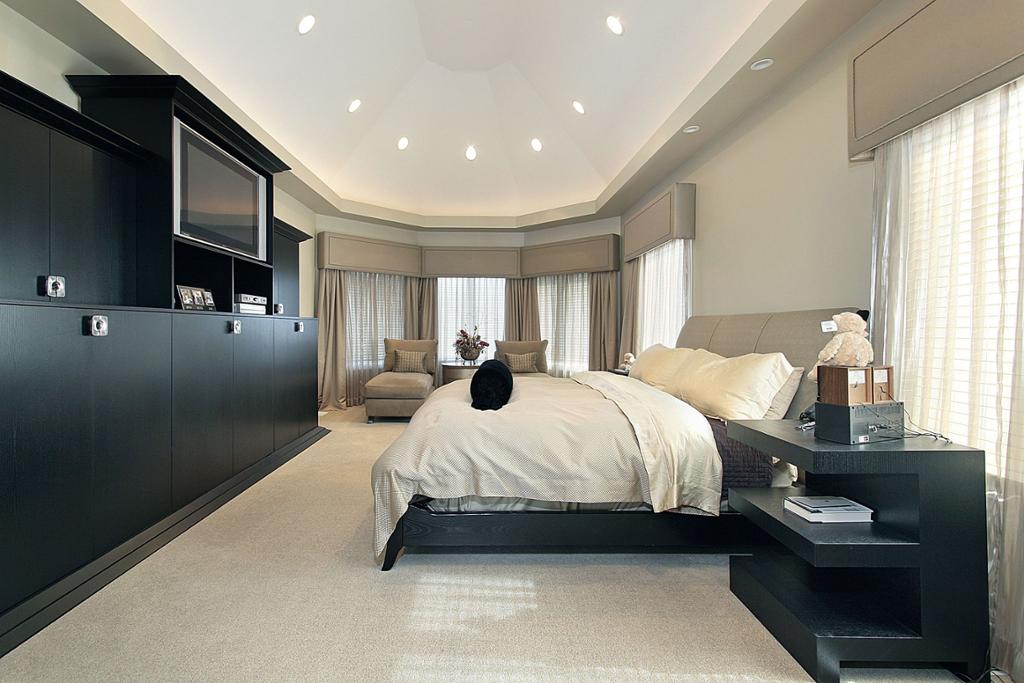 Recessed mood lighting in a bedroom
In this type of lighting, the light source is hidden. Recessed lights help to gently illuminate the room for a soothingly calm effect and are often fitted with a dimmer attachment that can be used to adjust the brightness of light. You can use this lighting on a bright setting to read, or dim them down to enjoy quiet time with your partner without light flashing in your eyes and killing the mood.
Pendant Lighting For The Dining Area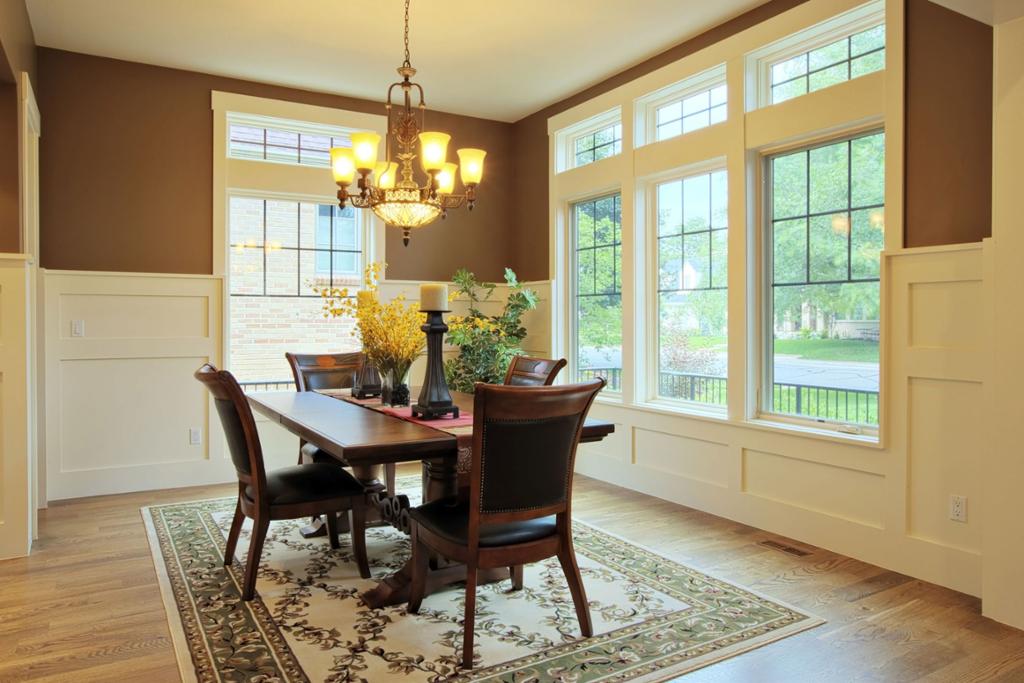 A pretty pendant light in a dining room
The dining area is for family and friends to gather and relax in each other's company. A dining room needs to be adequately lit to create a cheerful and relaxing atmosphere. A pendant light centred over the dining table puts the focus right where it should be, on the food and the people.
Spotlights To Accentuate The Kitchen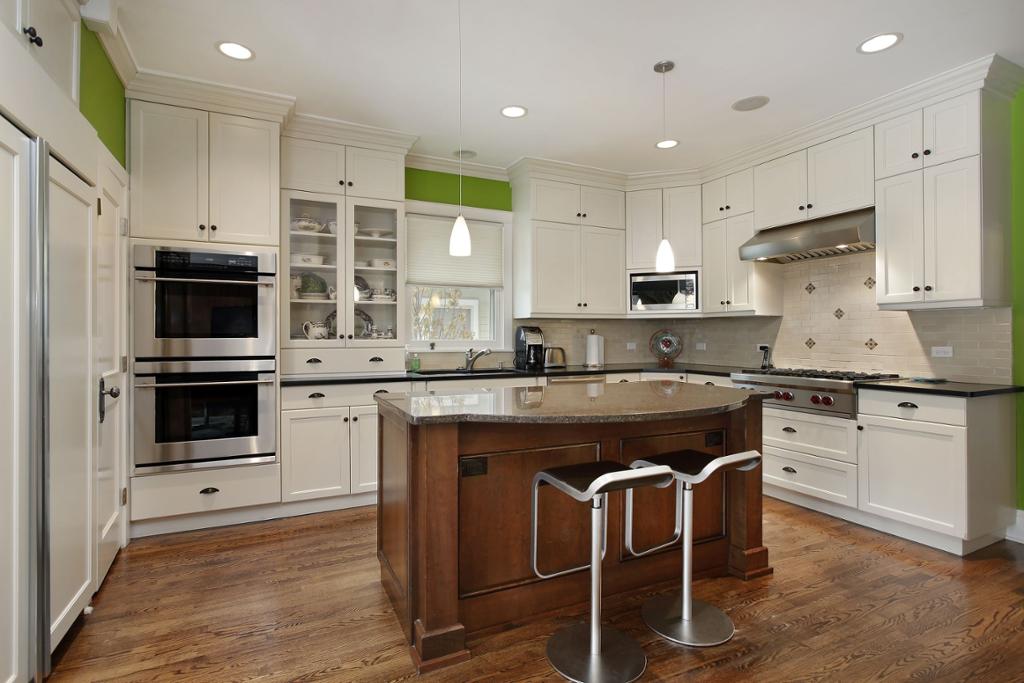 A well lit kitchen to work in
When lighting a kitchen, make sure that work areas like countertops are well lit but also highlight the decor of your kitchen. Use spotlights to illuminate neat cupboards and shelves. Take care while installing spotlights and choose locations where the light does not dazzle you when you may be carrying a hot pan of milk to the counter. Spotlights are well suited for the kitchen as they create an impression of ambient daylight, useful and required to check if food is cooked or not.
Welcome With An Opulent Hallway Chandelier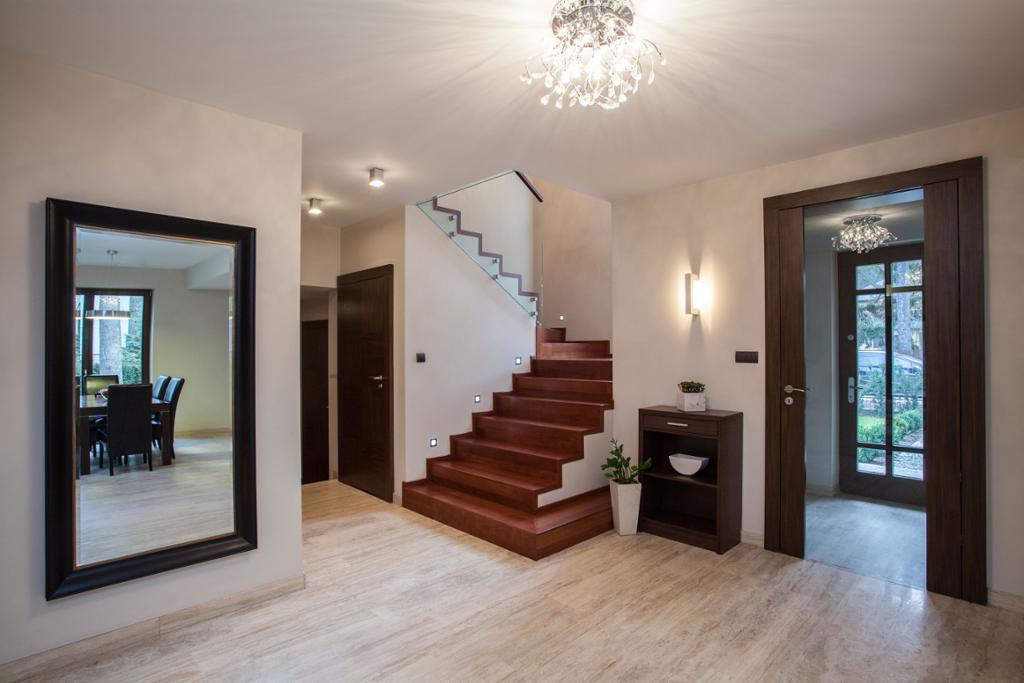 A crystal chandelier in the foyer
Add a statement chandelier to your foyer or hallway, right as you enter your home. A chandelier creates an opulent focal point, helps to add light and aid a friendly welcome for your guests. Add some mirrors to the entrance for more character and reflection of more light.
Imitate Natural Light With Ambient Lighting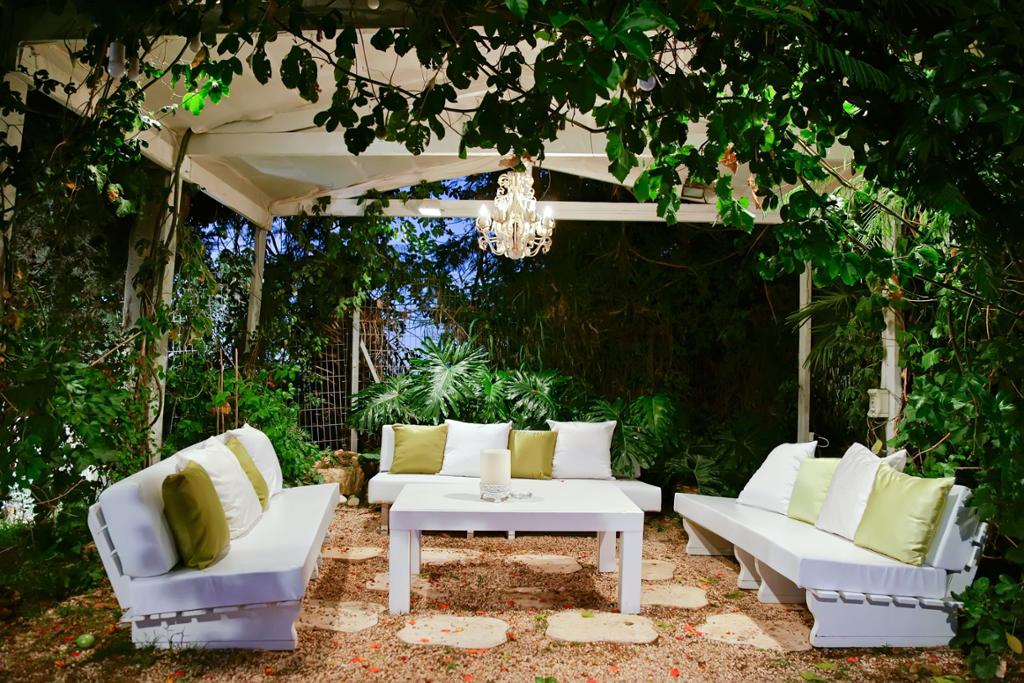 Ambient lighting for an outdoor patio
Perhaps a must have in every house, ambient lighting is a soothing alternative to the natural light that gently shimmers into the room. This kind of lighting is ideal for a lounge that is used for socialising and relaxing with friends. Its soft focus creates the illusion of a tranquil atmosphere.
Use Natural Light To Your Advantage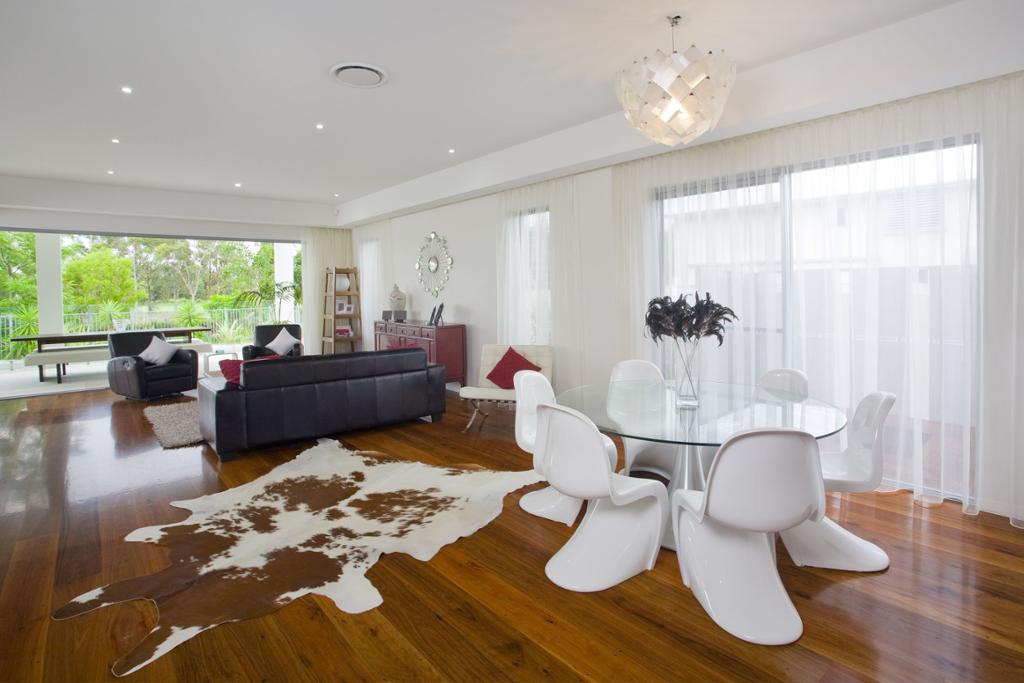 Natural light adds brightness to a modern living room
Last but not the least, nothing beats the natural light that dances into your bedroom and makes you feel fresh and 'light' every morning! Natural light filtering through the drapes into your home, is the best way to accentuate the dull spots, an artful skylight can be a beautiful way to bring natural light into a dull or under lit room.
Even something simple like a lamp on a corner table or the use of mirrors and reflective surfaces to enhance the natural flow of light, can make your home more attractive.
So, turn on the lights and enjoy your home!