Beautiful all white living room
Your living room is the "face" of your home, its most public space, making it cozy and comfortable (and impressive too!) makes your home a welcome place. Here are 9 living room styles that can never go wrong!

Bold Color + Prints
It is rejuvenating to look at bold and bright colors that pop. Use a combination of contrasting colors and prints to create a vivid and lively effect.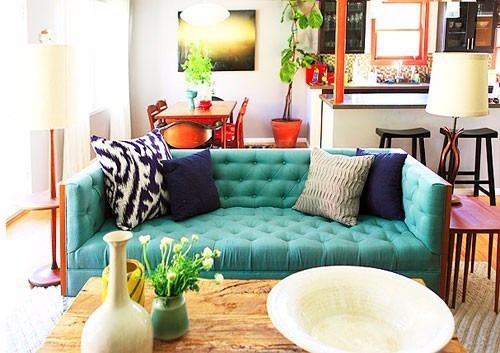 Combine the right colors and prints for an exquisite effect
Pastel Tones
If you are not a fan of bold colors and prefer muted ones, pastel is the way to go. Pastels colors may not stand out like bold oranges and reds, but are still a deviation from classic neutral combinations. The right color on the walls and furniture upholstered in baby blue, pale green and faded yellow brighten will add color to a space and evoke minimalism at the same time.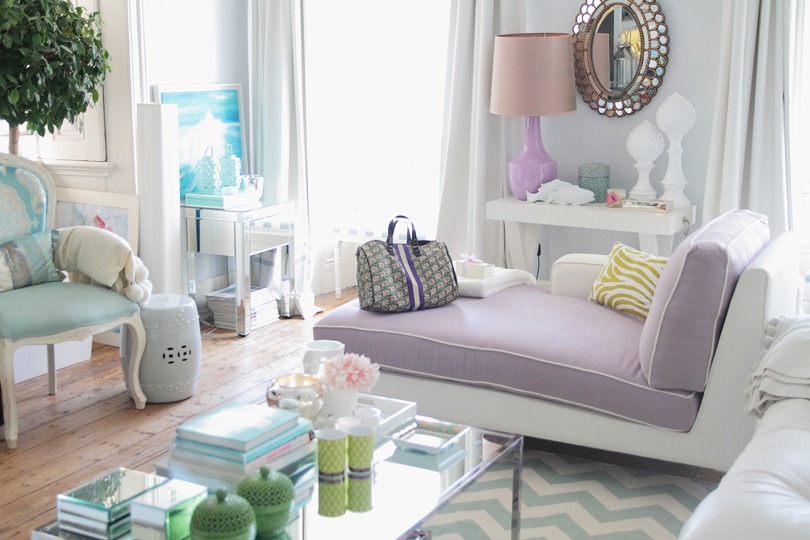 Colorful but minimal pastel decor

Image - H

omeinteriorzone.com
Beiges, Browns And Golds
Imagine a brown leather sofa with beige chairs on each side adorned with gold cushions. Classic, isn't it? This color scheme is a no brainer! Beige and browns are neutrals and the gold highlights lend a touch of much needed glamour.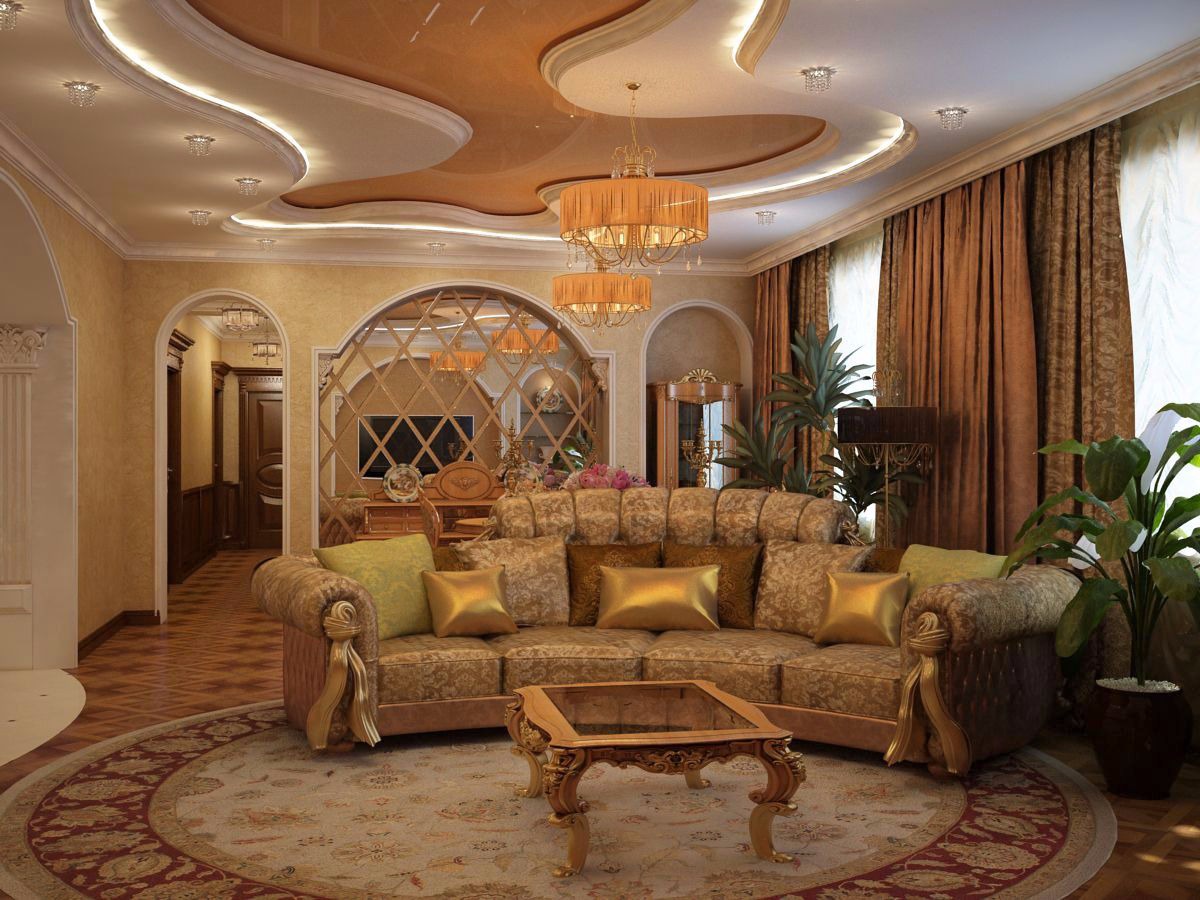 Elegant Living Room Decorated in Gold-tone
Opulent
There's nothing more regal than a crystal chandelier hanging from the ceiling of your living room. The exquisite play of light falling from the crystals creates an opulent effect that is both mesmerizing and soothing. There are numerous shops that offer a wide collection of chandeliers, so go pick the perfect chandelier to complement your living room.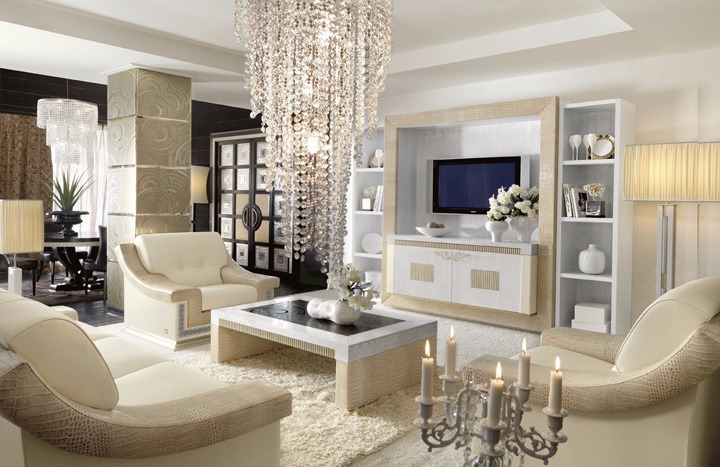 Opulently modern crystal chandelier
Entertainment Center
Attention all media and gadget fans, this one is for you! Love to play NFS and FIFA on that play station? Love to watch full HD and 3D movies on that huge TV? Create your very own entertainment center in your living room. Add a state of the art sound system to enhance your experience.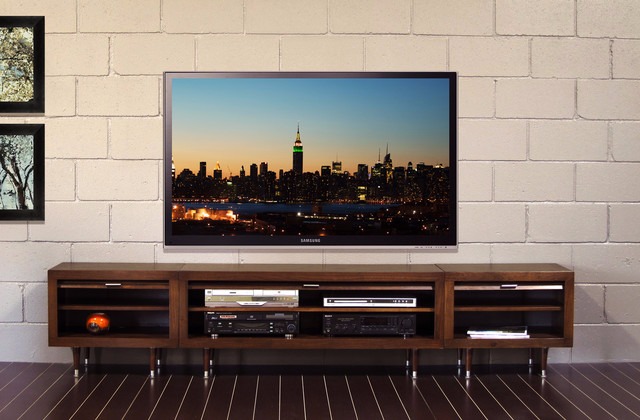 Rock your world with an entertainment console
Nature Inspired Accents
Nature inspired animal print accents in a living room are a visual treat since they offer a contrast against plain backdrops. A piece of furniture upholstered in animal print or a few cushions with an animal print cover are a great way to introduce an accent piece in an empty corner or a plain couch.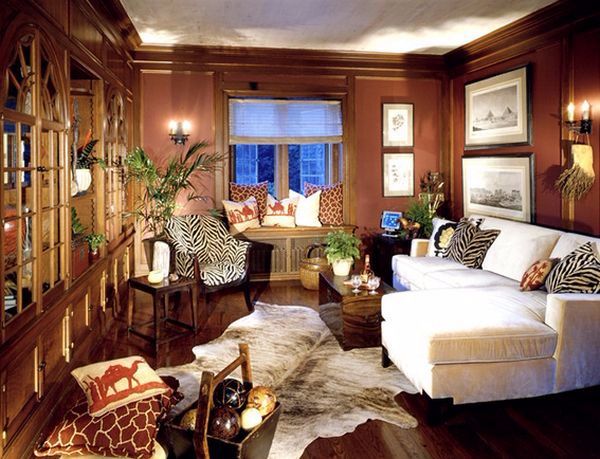 Giraffe and zebra prints create eclectic d

ecor
Quotations
This one is for all the nerds, like me! Read a quotation somewhere that strikes a chord? Go ahead and put it up on your wall. Go with one quotation in a large font or create a quotation board for yourself.
P.S. You can try painting a wall with chalk paint and change the quotations regularly provided your handwriting is good.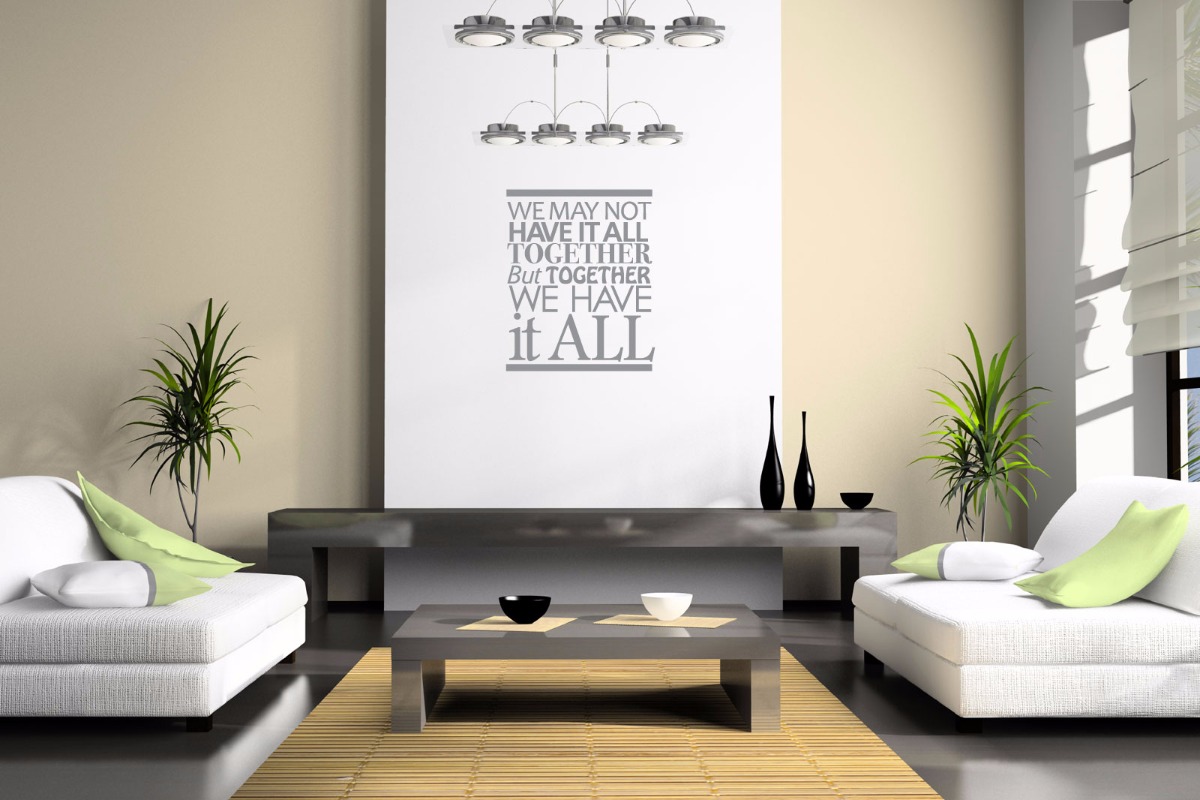 Living room quotation wall


Image - Homedecorationclub.blogspot.in
Leather And Glass
Leathers chairs and glass tables create a very sophisticated living space. If you are a professional who brings your work home, this no-nonsense setting will be just right for you!
Leather couch and glass coffee table
Country Living
Cane furniture, floral prints and nature inspired prints on the wall. Rustic, isn't it? Recreate the country look if you are aiming for a more casual living room.

Recreate the country look
Image - Yacineaziz.com
Which style is your living room? Looking for a change? Use our "never go wrong" list to choose the style for you.