Super cute, totally adorable ideas to make decorating a baby nursery or kid's room lots of fun for everyone!
Parents will love these cheerful and organized ideas. With so many wall murals, decals, paintings, stickers, and art work readily available in the market, decorating is very easy. With a little effort, you can design your own wall art with inexpensive crafts and items available in your home like paper, fabric, glue, colors/paint, stencils, canvas, pictures, photos, frames, buttons, beads etc.,
For moms and dads, who are looking for some ideas for their baby nursery or children's rooms, we have listed some awesome ideas that are not too time consuming. Now you can make your own wall art for your precious little tiny tot!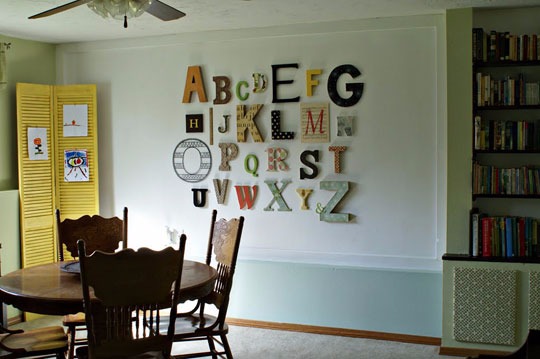 Wall art made of letters

Image – Cnbhomes.com
Alphabet Wall Art
It's never too early to introduce your baby to letters, numbers, and inspire a love of learning. Here are some ideas to decorate your wall with letters and numbers.
Procedure: Use stencils to draw the letters on foam, construction paper, poster paper, or material of your choice. You can also draw the letters and numbers yourself. Then, cut out the letters and numbers carefully. Use paint, glitter glue, buttons, and other such material to jazz it all up. Lastly, stick your letters on a canvas, fix it in a photo frame, or arrange them on the wall as you desire.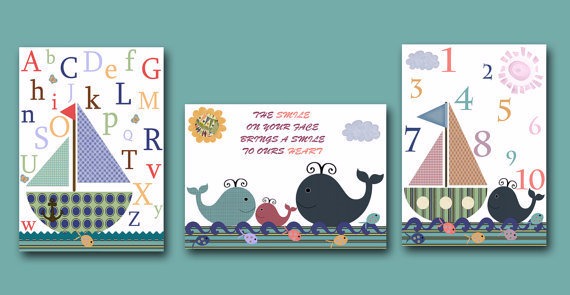 Letters and numbers on a poster or canvas.

Image – Wanelo.com
Wall decals & Posters
You can use readily available wallpapers and adhesive vinyl wall decals to deck up the walls to suit your child's interests. You can also follow a theme like sports, cut pictures from sports magazines and use them creatively to make your own wall art with them.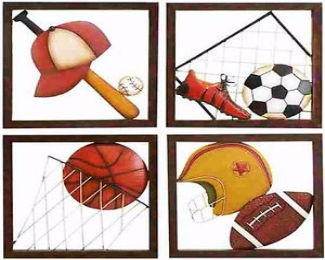 Wall art: theme-sports
Image – Alibaba.com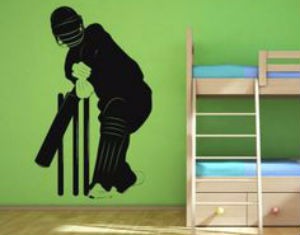 A "cricketer" wall sticker

Image – Getitstickit.com
Felt/ Fabric Designs
You can make colorful wall art with felt fabric as shown in the picture below.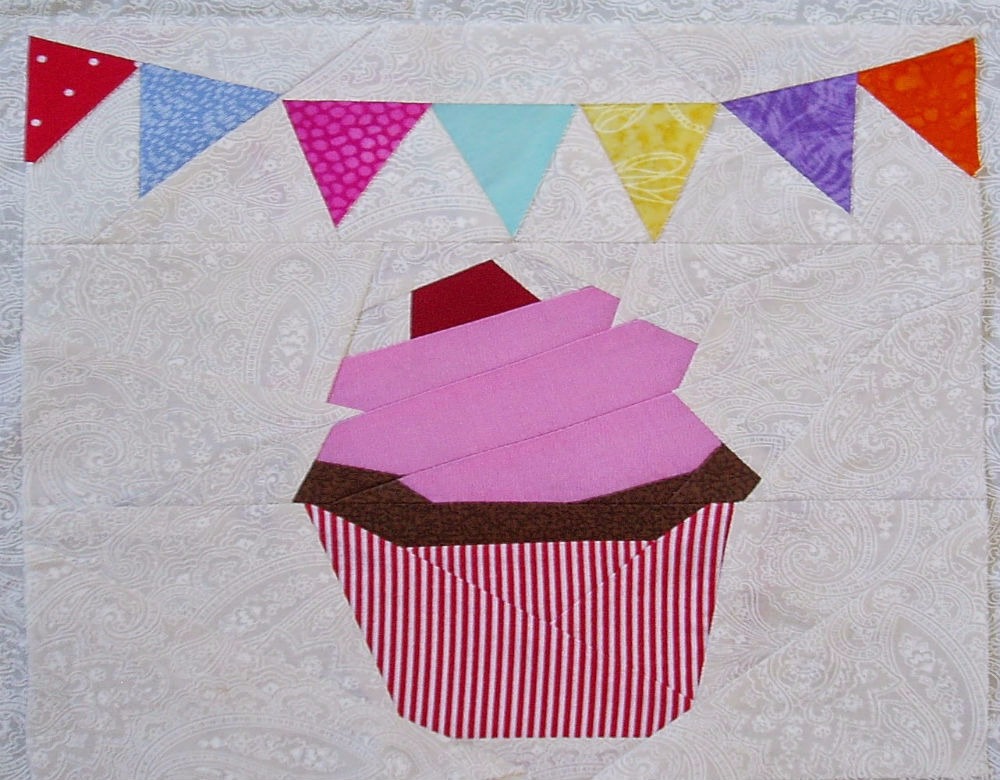 Art- Felt Cupcake

Image – Sunshineintheattic.blogspot.com
Button Tree
You can make this beautiful tree easily with art supplies available at the art store.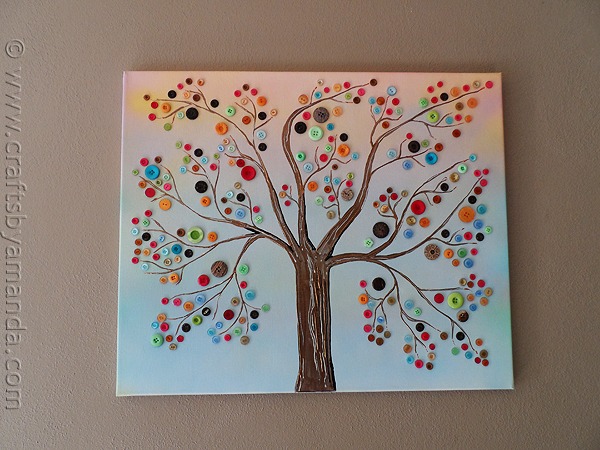 Wall art with buttons on a canvas

Image – Diycozyhomecraftsbyamanda.com
You can find the instructions here.
Family Tree
Draw the tree on your wall freehand. There are also many tree shapes/tree murals available on the internet, which are easy to print and draw. Next, paint the bark and branches. Alternatively, you can buy the full sized tree shape decals available online. Then, arrange the pictures of the child or family around the tree.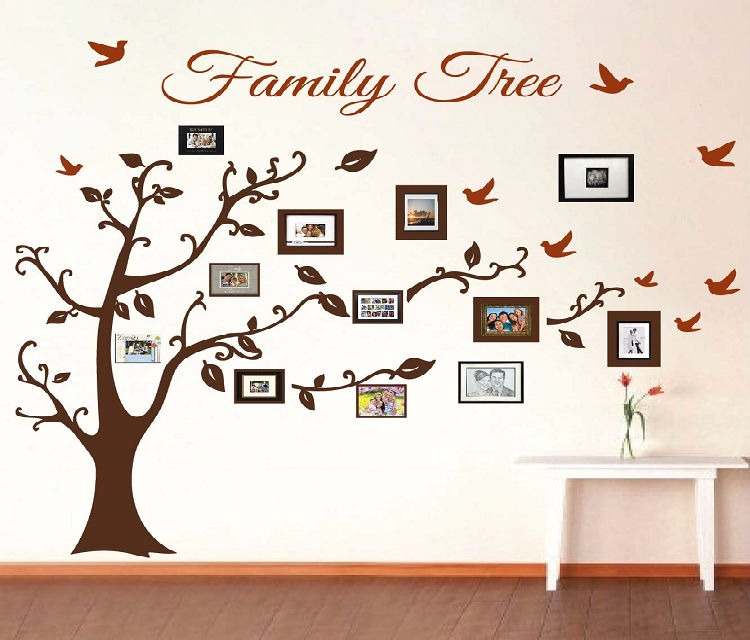 Family tree with photos

Image – Trendywalldesigns.com
Growth Chart
Kids love to measure themselves and record their height! Make a simple growth chart with markings or one decorated with animals, balls, birds etc., and it makes great wall art, you can make notations on the wall as the little one grows for some fond memories too!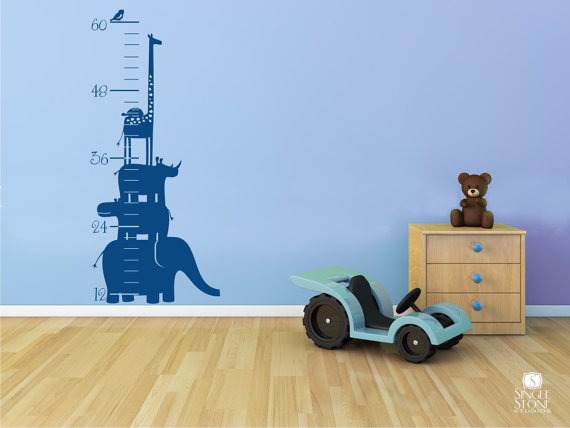 Growth chart example

Image – Myfriendbettysays.com
Character Wall Art
The crown and the letters in this wall art can be handmade or printed and cut out. There are also wall decals available that are easy to peel and stick. Disney princesses on the wall add beauty and elegance to the room. You can match the curtains, bed spreads, pillows, and other accessories with Disney characters to complement the decor theme.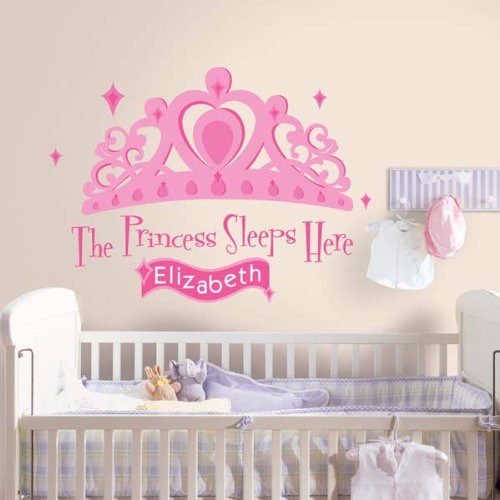 An example of a Wall decal/sticker -Disney princess

Image – Roommates.com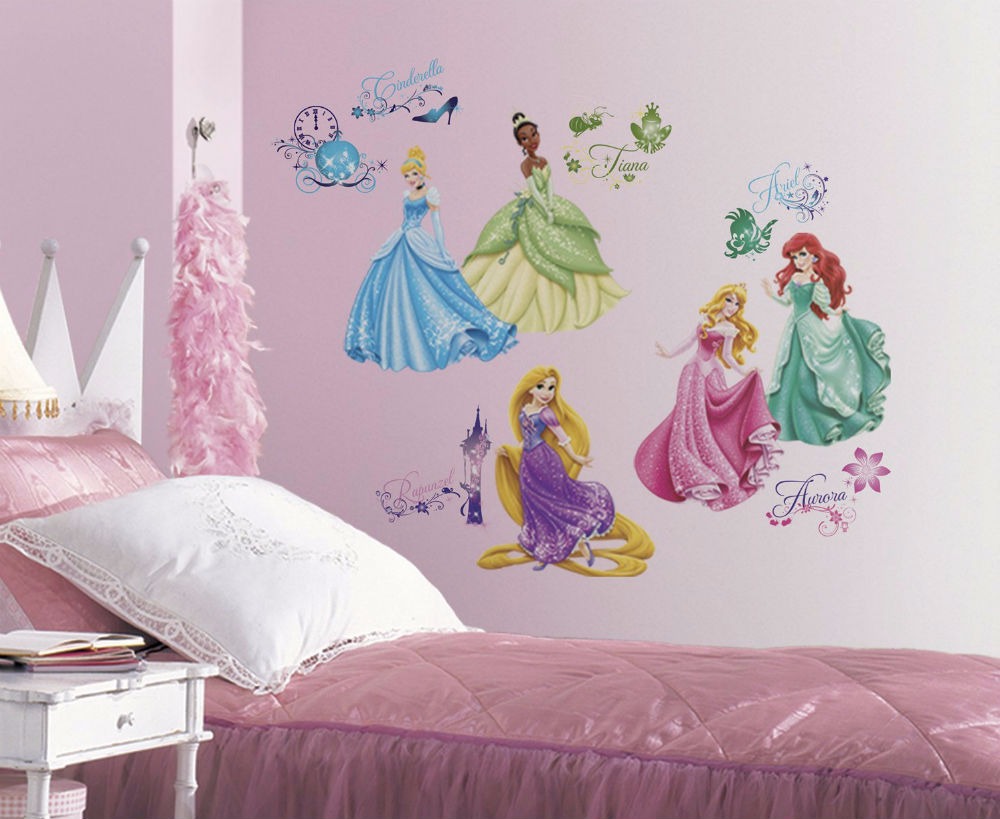 Another example of a wall sticker - Disney princesses
Image – Roommates.com
Here are some examples of stickers and decals of Mario and Pokémon.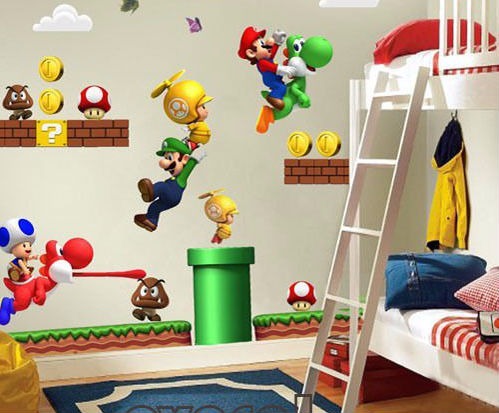 Mario sticker

Image – gotomore.com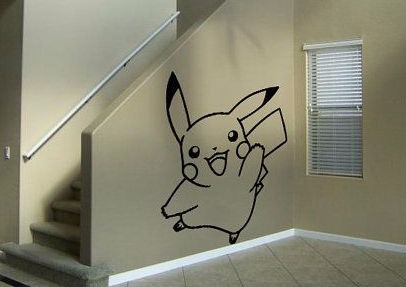 Pokémon art

Image – EBay
Children's Art Projects
What could be better than the precious pictures and paintings that your kids have made? Here is a wonderful example of how you can display your child's art projects.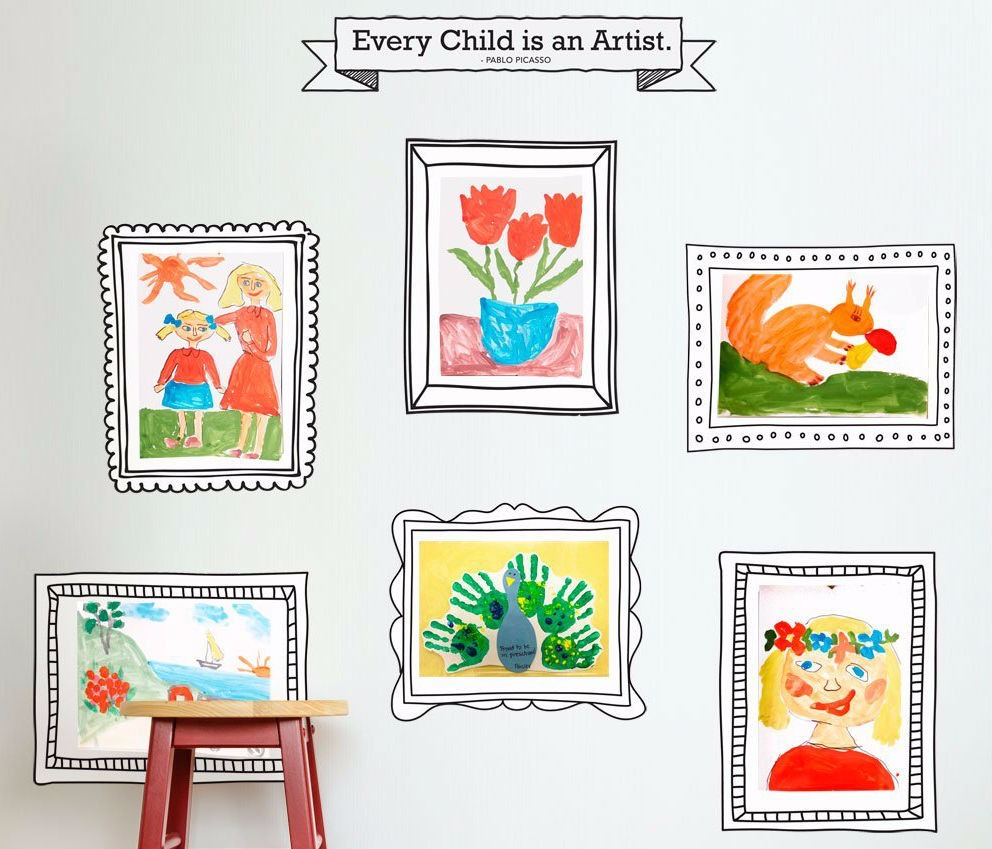 Children's drawings and paintings arranged artistically

Image – Simpleshapes.com
Quotes & Words
Pre-teens and teens love to hang their favorite quotes, posters, and printouts in their room. Here are some examples of how quotes could be displayed along with posters and printouts to reflect their hobbies and interests. There are many free, printable posters and portraits available on the internet.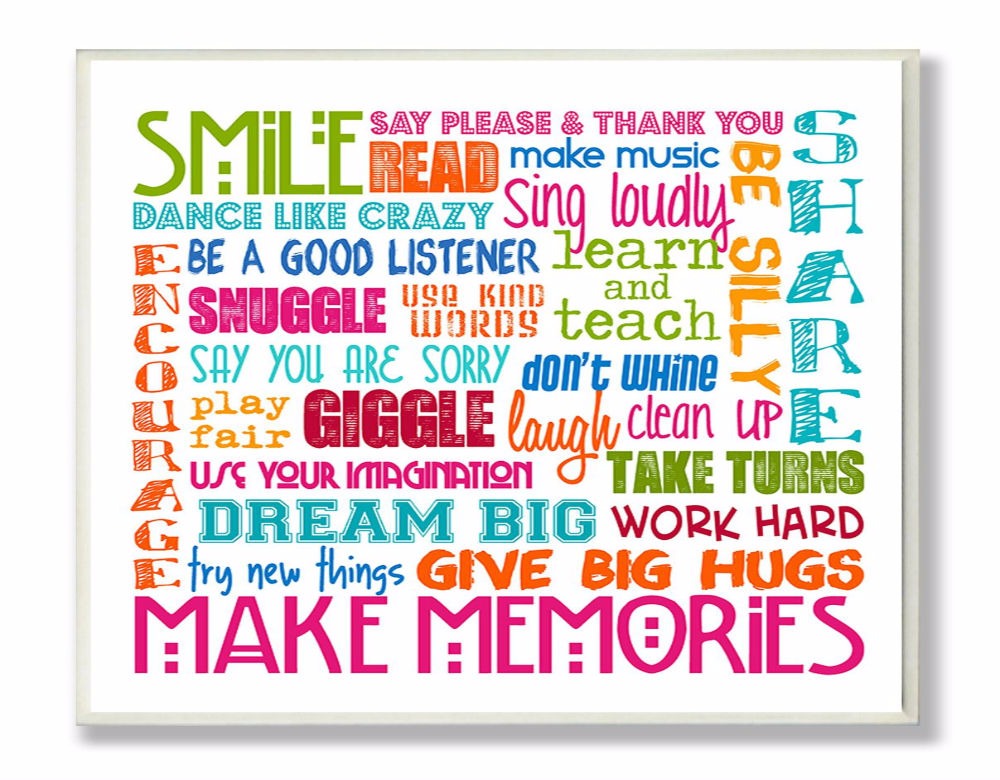 An example of a wall art made of Quotes/words

Image – Amazon.com
Educational Wall Art
Putting up educational and decorative wall art made of maps, languages, periodic table etc., on the wall, can be a great idea to help children learn.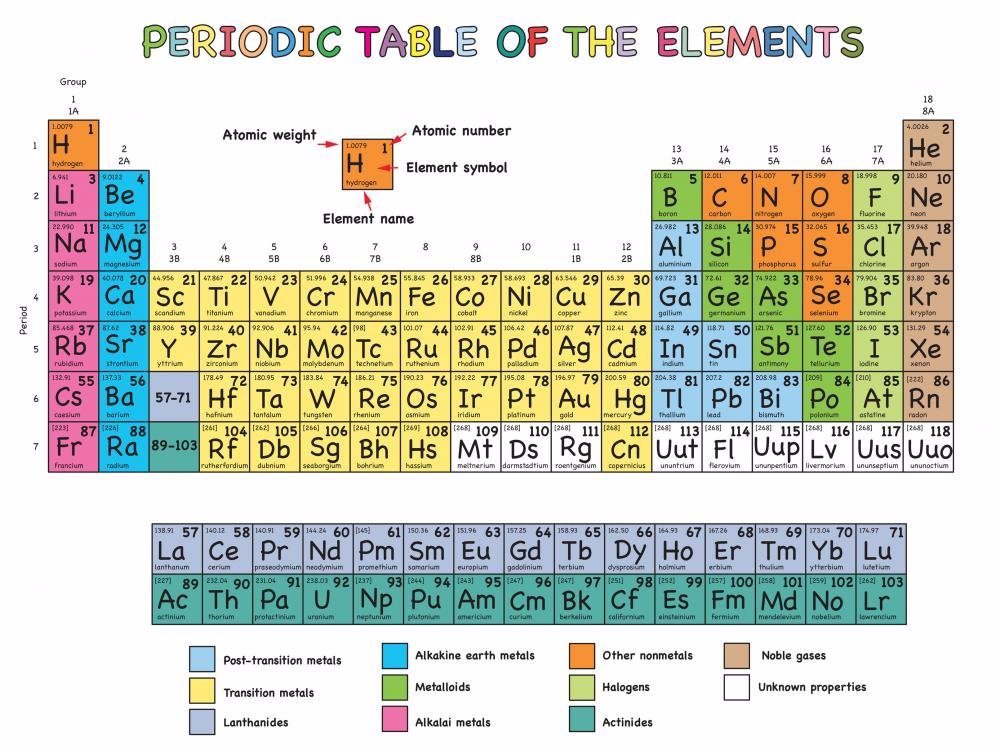 An example of an educational wall art.

Image – Wallmonkeys.com
We hope you get inspired by these ideas and have fun decorating your children's rooms!