It's springtime, and there's a spring in your step too! If you don't feel like 'spring' cleaning, bring in the season by sprucing up the decor in your bedroom.
It's springtime, and there's a spring in your step too! If you don't feel like 'spring' cleaning, bring in the season by sprucing up the decor in your bedroom. If you are a city dweller, you get to see the season come alive on your way to work, all the flowering trees, the birds and the bees!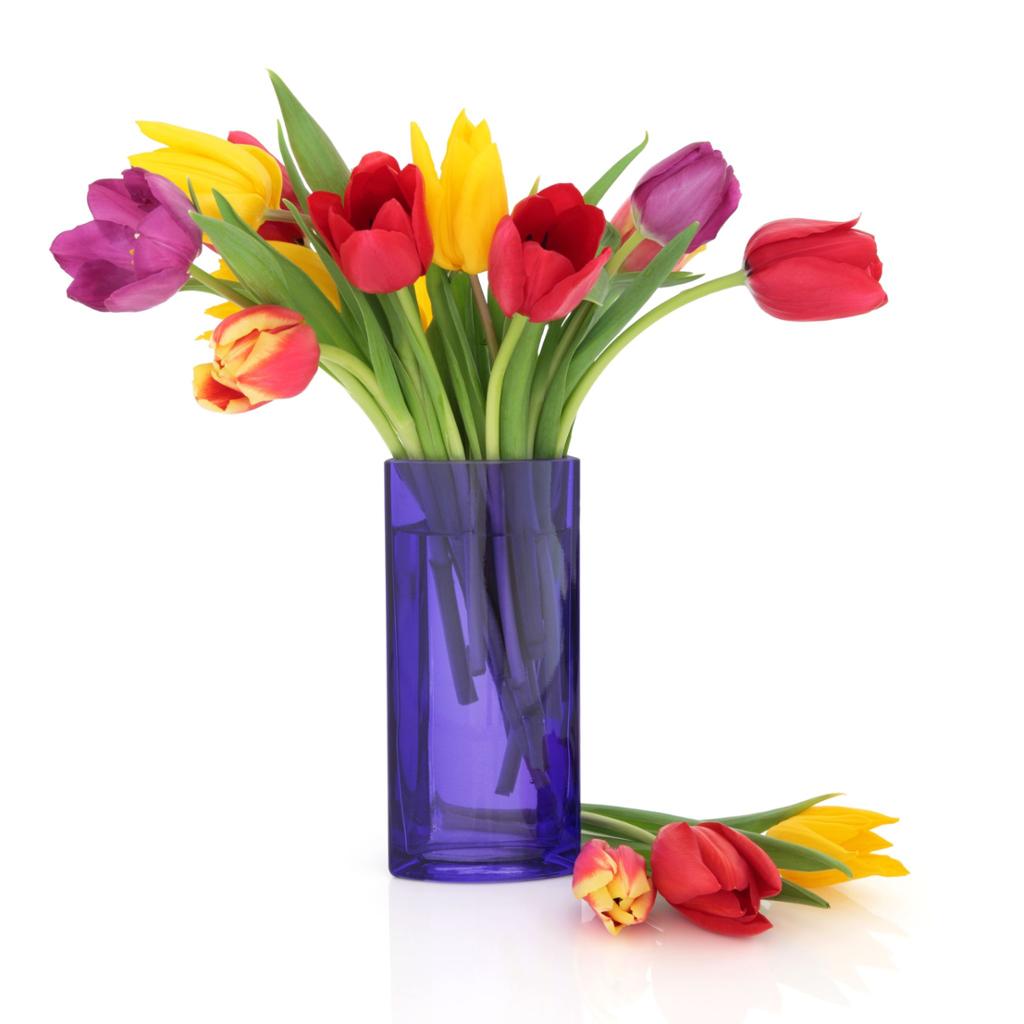 Now, invite spring indoors with eight easy-peasy, no strings attached ideas.
The Paint Job
There is a lot you can do to your walls to spring it up! If your bedroom walls are painted angry reds or violent maroons, consider including spring colors; greens, yellows and blues. Using a metallic wall tint will help it come alive or try an unusual paint finish, like spatula, brushing, ragging, colour-wash, canvas, etc. Decorate your walls with decals and stickers once spring passes you can simply peel the sticker of.
Appealing Accessories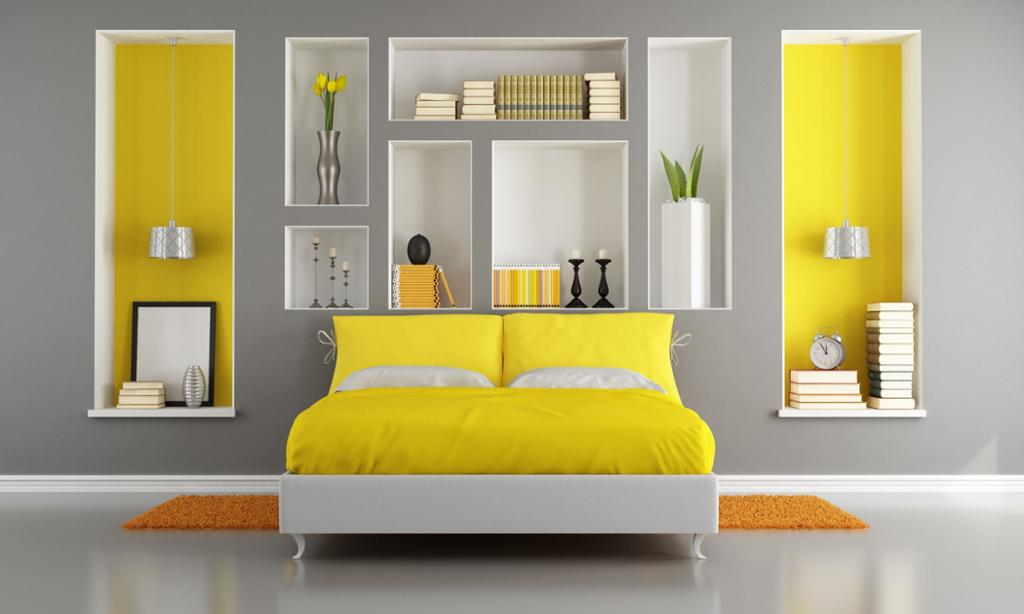 Yellow books, orange rugs, bright flowers and nooks! all bring colour to a grey bedroom
If you've painted your walls in a light shade, then you can brighten the room with colorful accessories. Choose bright and whimsical colors for curtains, rugs, bedspreads, bed runners and doormats. Add a some unusual boxes or a bright vase for a splash of colour.
Go Green
Adding a houseplant to your bedroom will definitely spring it up. Make sure you choose a plant that thrives indoors and doesn't require too much water or sunlight. We've covered a few in an article on decorating with plants, foe example plants like parlor palm, snake plant, pothos, and rubber tree are well suited to indoor conditions and require minimum maintenance and care.
Pillow Talk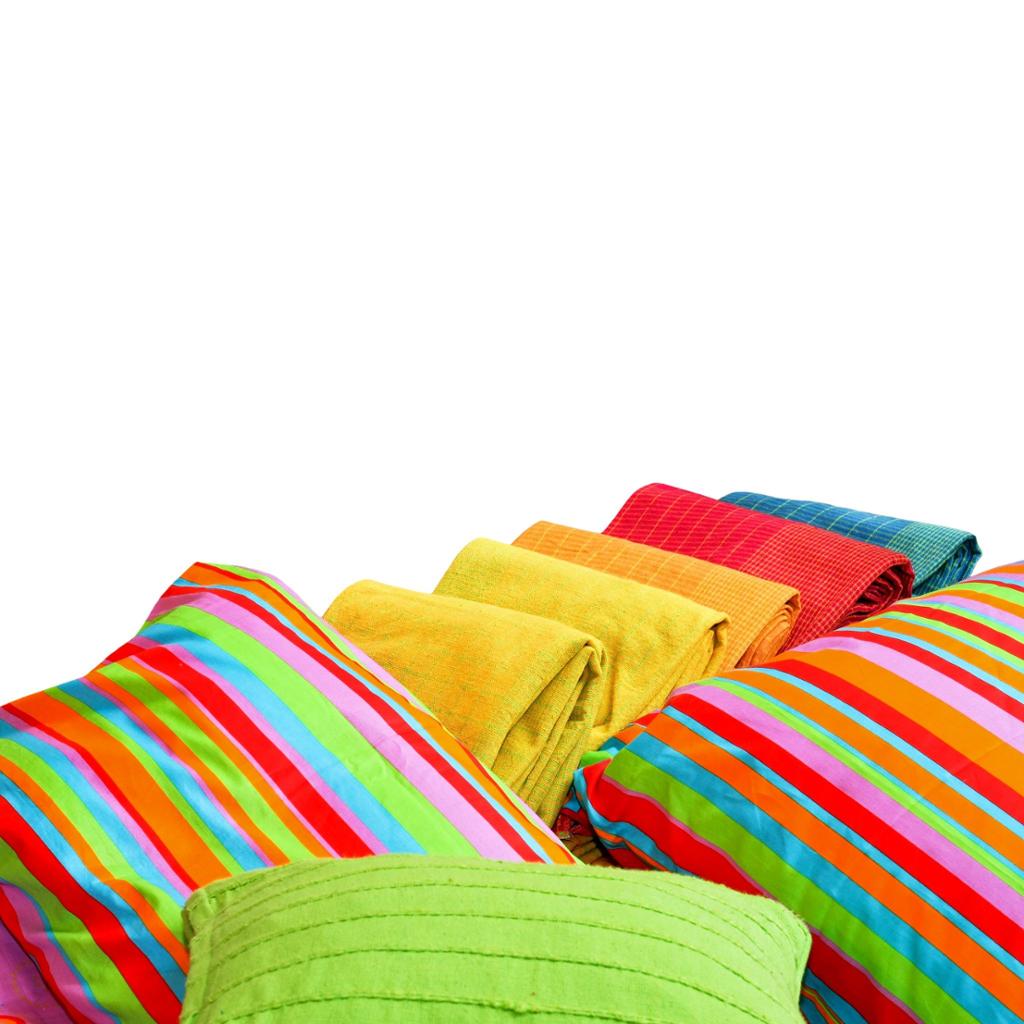 A profusion of bright pillows
Aren't throw pillows just so cute? Go all out and get lots of pillows in different sizes and shapes. Choose citrusy colours or floral prints, you don't have to stick to one colour, indulge yourself and experiment, but don't go overboard, you don't want it to look like the rainbow exploded in your room do you?
Dress Up The Walls
Shift wall mounted family photos or other art out of the bedroom and make way for gorgeous spring inspired masterpieces. Nothing says spring more than colourful landscapes, birds, and flowers. Make sure these paintings or pictures are in colourful frames to add to the spring theme.
Bloomy Roomies
A small or medium vase filled with flowers will definitely make your bedroom look more colourful. Choose flowers with a long shelf life; like orchids, carnations and lilies. If it's sounding like too much work, replace with some tastefully made, lifelike artificial flowers. If flowers are not for you, but you still want something flowery in your room, place little pouches or bowls of potpourri in your bedroom. Every time you enter your room, you will be greeted with the fragrant aroma of spring.
Comfy Corner
Obviously you can't replace your bedroom furniture and cupboards just for spring, but if you have an empty corner, add a colourful, comfy chair or a bookcase showcasing myriad coloured books and odds and ends.
Fruity Power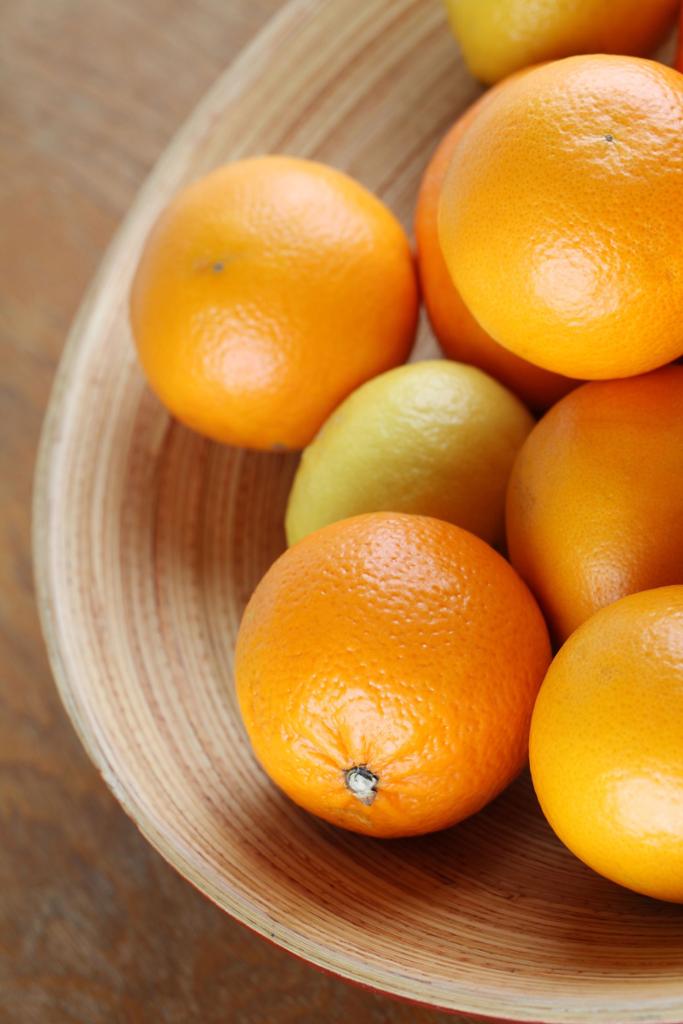 Edible decor - a picture perfect fruit bowl
Adding an assortment of fruits in a small fruit tray will definitely add to your bedroom spring décor. Green apples, tangerines and oranges are great choices for fruits. You'll have a temptingly pretty snack sitting right in front of you while you read a book in that comfy chair you just added.