If the way your kitchen looks is giving you the blues and you don't have the budget for a fancy kitchen makeover, try these tips to give your kitchen a facelift.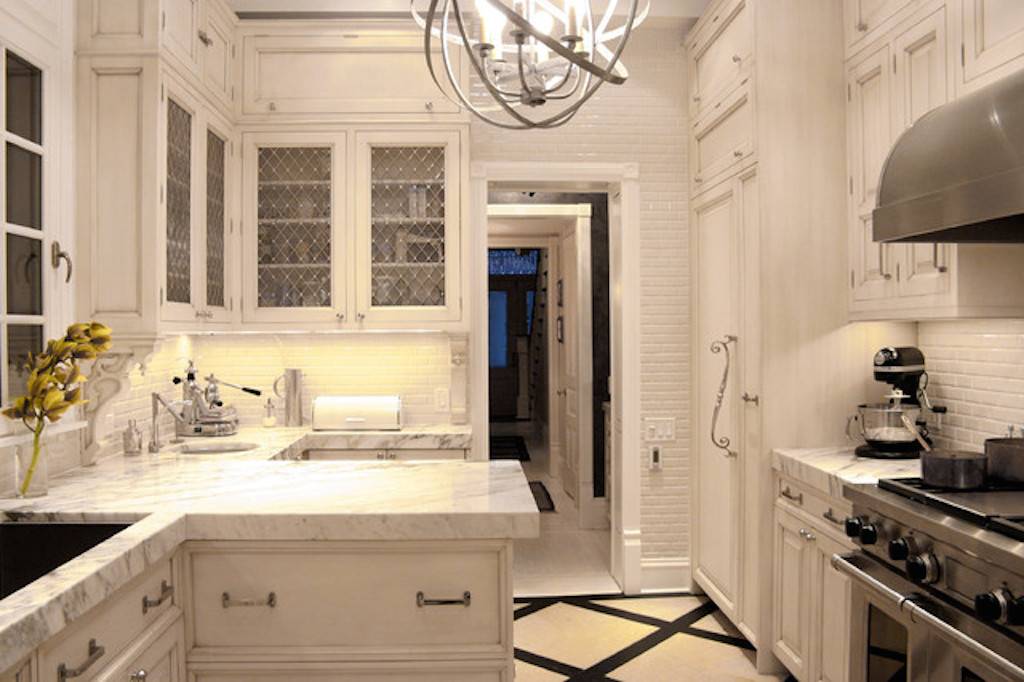 Is the way your kitchen is looking giving you the blues? If it's been years and apart from the perishable goods, nothing else has changed in your good 'ole kitchen. If you still don't have the budget for a fancy kitchen makeover, try these 'easy as pie' tips to give your kitchen a facelift.

United We Stand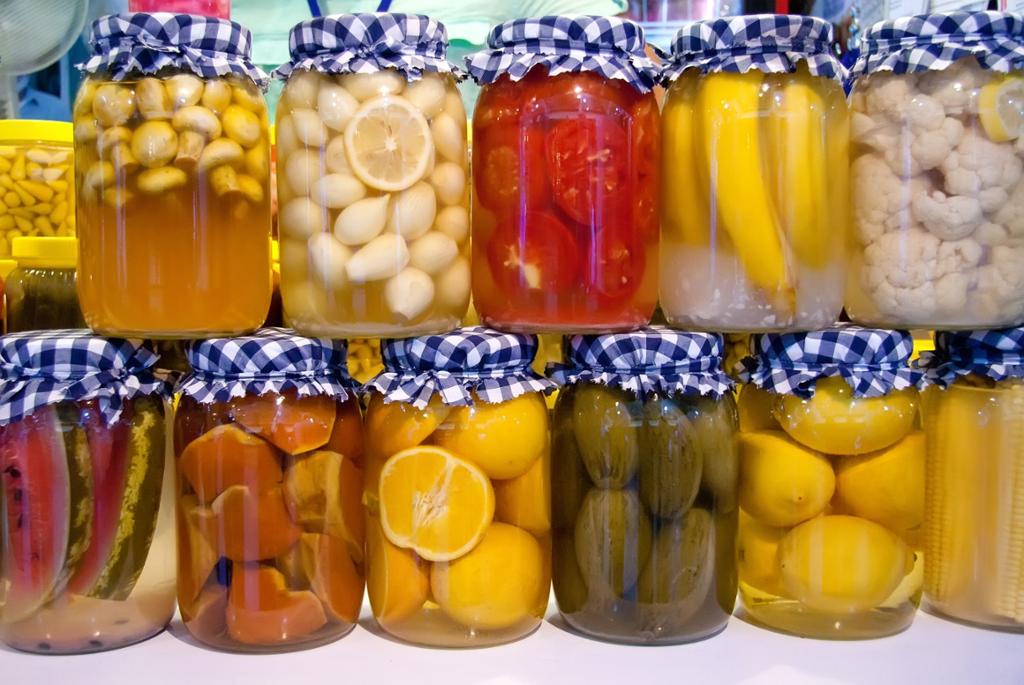 Bright jars of colourful pickles
You may not be able to redo your cabinets but you can definitely rearrange the items in them. This time add some colourful or patterned shelf-lining paper in your cabinets and drawers. Rearrange or buy new containers for the spices and provisions and arrange them in a visually attractive manner.
Paint Point
A complete paint job will keep your kitchen out of commission for a while and can be really inconvenient, but adding a lick of fresh, brightly hued paint to cabinet borders or to the backsplash near the countertop, can be an affordable and neat update trick.
So Stuck Up
Use attractive but affordable, adhesive wall decorations on your walls or cabinetry in the kitchen; contact paper, decals, removable wallpaper; take your pick. The best part, they are so easy to use, it can be a one hour DIY project! Supremely easy and low cost to boot.
Basket Case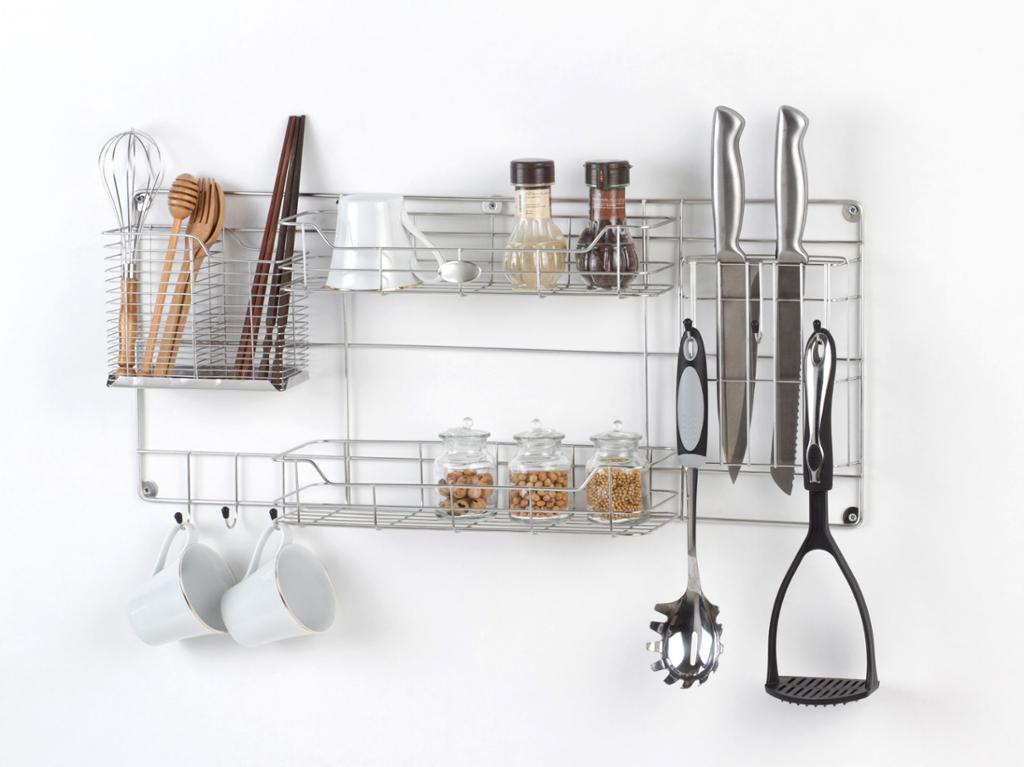 Neatly display an assortment of useful things
If you have a spacious kitchen, include baskets or a spice rack to store items, if space is a constraint pick-up a double or triple hanging basket and a magnetic wall mounted spice rack, leaving counters space clear but still a storage plus. Putting all you daily use provisions on display as a part of your kitchen's decor is a really low moolah way to decorate.
The Organizer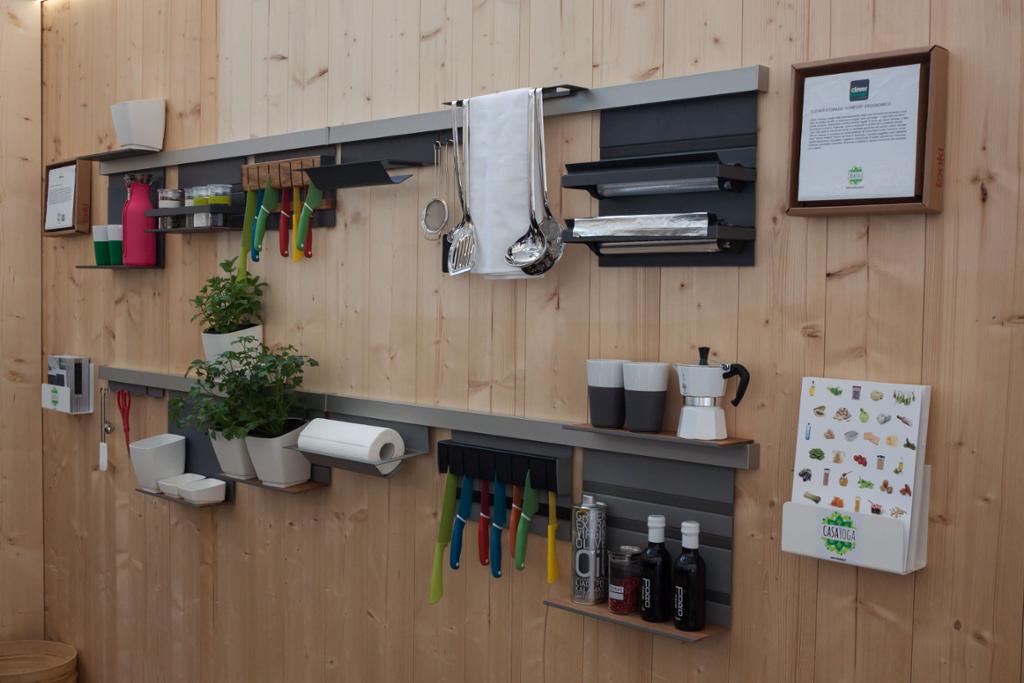 This wall has everything you could ask for - herbs in pots, recipe book holder, magnetic knife rack, et all!
Its time you bought a drawer organizer. This compartmentalized insert is a great cheat to keep your cutlery organised without updating to an expensive modular kitchen. Ladles and cutlery can also be displayed in pretty patterned cups, or ceramic cutlery holders.

I'm Pegging You
Your pots and pans have multiplied but the space in your kitchen seems to have shrunk! Get a pegboard installed on free wall space in your kitchen. A pegboard is a perforated storage board that can be made with hardboard, metal or other materials, on which you pegs or hooks are fitted to hang small pans, pots, and utensils. Pretty and neat!
Hooked On You
So you are in the middle of some serious deep-frying but you can't find your perforated frying ladle, what do you do? By the time you locate the spoon your dish is a burnt and smoking mess. Easy solution, a wooden or stainless steel rod with hooks installed near your cooking/ washing space. You can locate your spoons easily plus your kitchen is looking quite chic.
'Apo'therapy
Are your counters looking a little too bare? Bring the countertop to life with clear glass apothecary jars. Fill the jars with cookies, snacks, coffee or pasta, and group together in lively displays.
Floory Friends
Carpets aren't just for living rooms and bedrooms, brighten up your kitchen by adding a colourful dhurrie, rug or carpet or a quirky, colourful doormat at the entrance.
Kitchen Library
Put all your precious recipe books together and put them on display in your kitchen. This is a great way to add personality to a functional space with the added plus of having all your beloved recipes close at hand. A recipe bookstand is also a pretty addition to consider.
Dry Hard
Update your kitchen linen, match it to the design and decor in your newly spruced up kitchen. A dish towel, colour co-ordinated hand towels near the sink, pretty aprons and dust covers for appliances, are great ways to brighten up a tired looking kitchen.
Cooking should hardly be a chore in your brighter, lighter kitchen!