Colours can set a mood, 'rev' things up or soothe a tired mind. Use colour in decor to enhance mood and aid functionality in a subtle way.
Colours play a large role in decorating your home. Colours can set a mood, 'rev' things up or soothe a tired mind. The choice of colours for the interiors does depend on factors like natural light, furnishings, the size of a room etc., but take into account what a room is used for and use colour to enhance mood and aid functionality in a subtle way.

Here are some colour palettes that do both.
A Harmonious Palette: Cream and Grey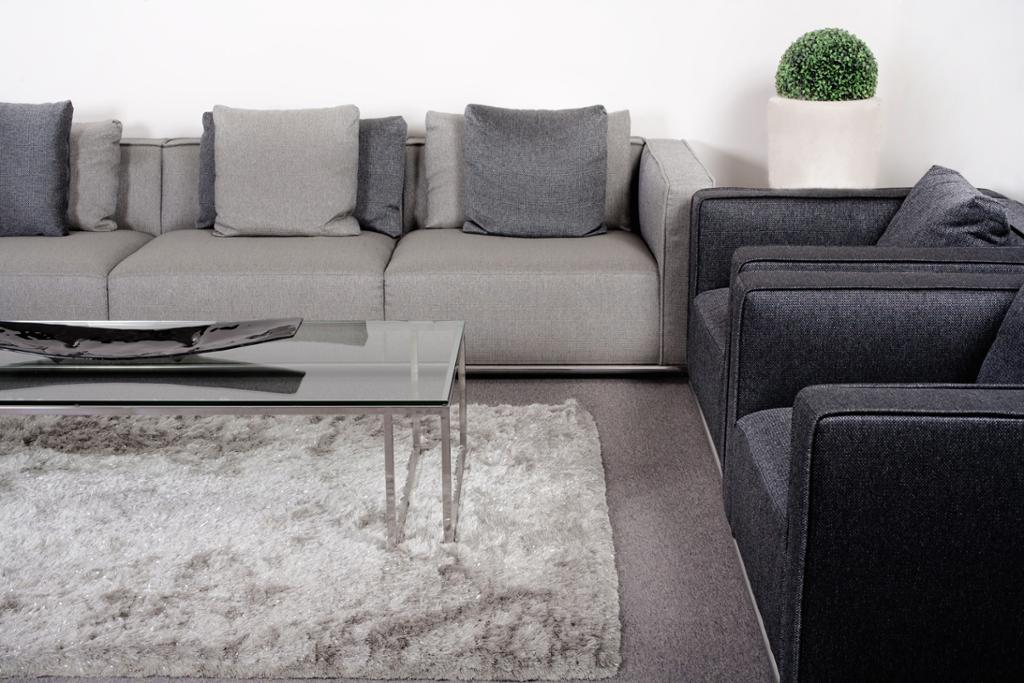 Calm, soothing and spacious creams and greys in the living room
Cream and grey are a soothingly calm, restful combination for wall colours. Both colours at effective in creating a void, or the feeling of space. The use of colours like cream and grey with light wood furniture accents and clear glass makes a room look light and minimal. Cream reflects natural light to make a room look spacious and more inviting. Together, this palette is a perfect choice for living and lounging areas in a home.
Warm Colours: Red, Orange and Yellow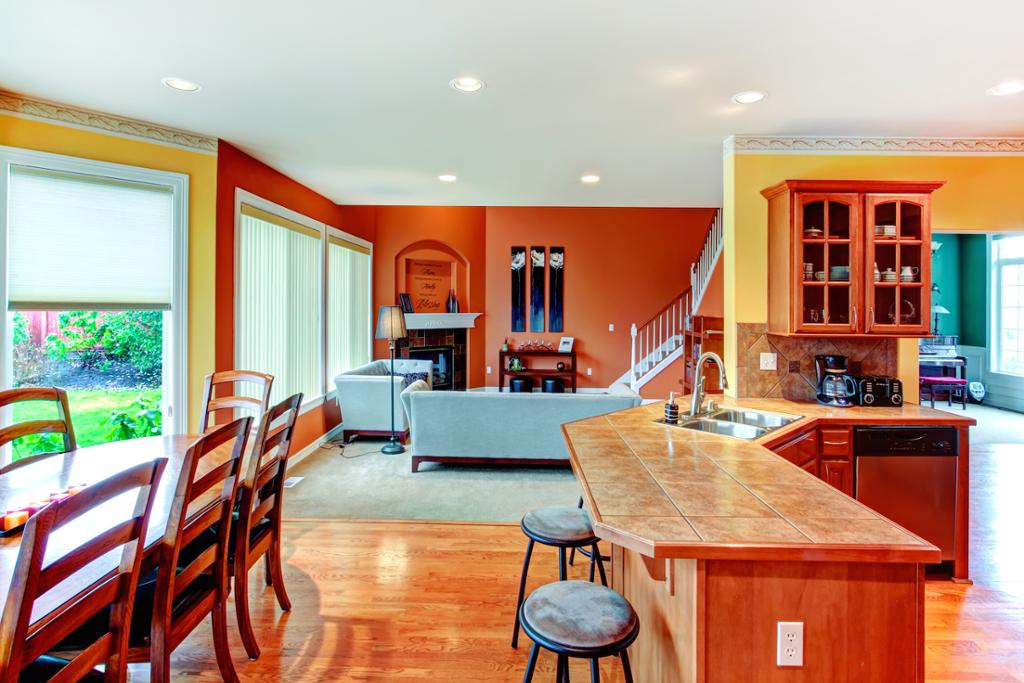 A lively dining and living space
If you are looking for a room that's emotive and warm, with energy that pulsates through the walls, warm colours are your best bet. This palette is perfect for dining rooms where people meet and sit together. The room will exude the energy of reds, the warmth of yellows and and orange's friendly, exciting vibe! This palette choice is ideal for 'high energy' spaces and makes people feel welcome.
Cool Colours: Blue and Green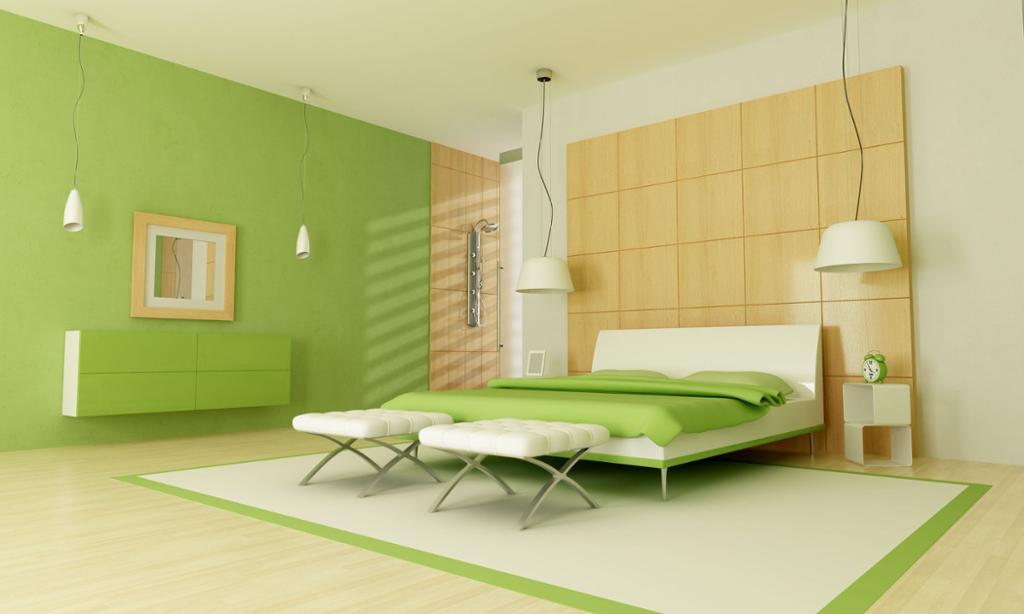 Serene green bedroom
Blues are serene and relaxing, and are great for any room that you choose to unwinding, but are a no-no for the dining area as blue is considered unappetising. Aqua shades can be perfect for the bath or shower ares. Green is a positive hue, and can be used to relieve stress and induce a sense of tranquility. It's a perfect choice for the bedroom.
Neutrals and Pastels: Brown, Beige and Pastels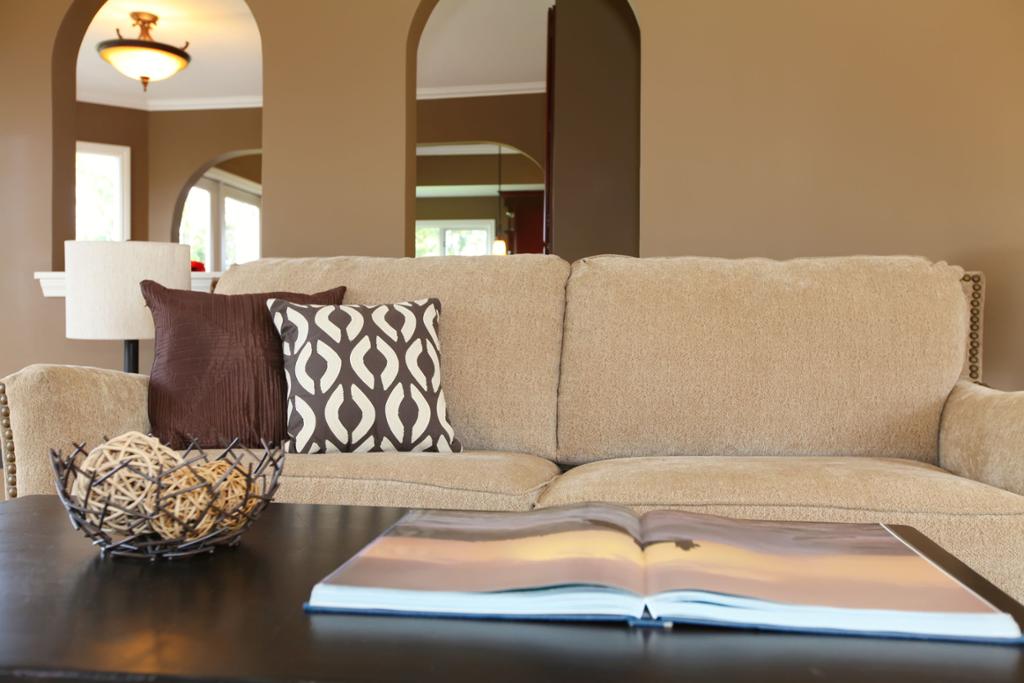 Comforting and rustic, brown and beige lounge area
Brown and beige palettes exude a comforting rustic earthiness and simplicity, while still creating a sophisticated, modern look. Use these invitingly comforting colours in the guest bedroom to make it appear spacious or even living rooms for a neutral design that can absorb colourful accents and bold prints.

Black and White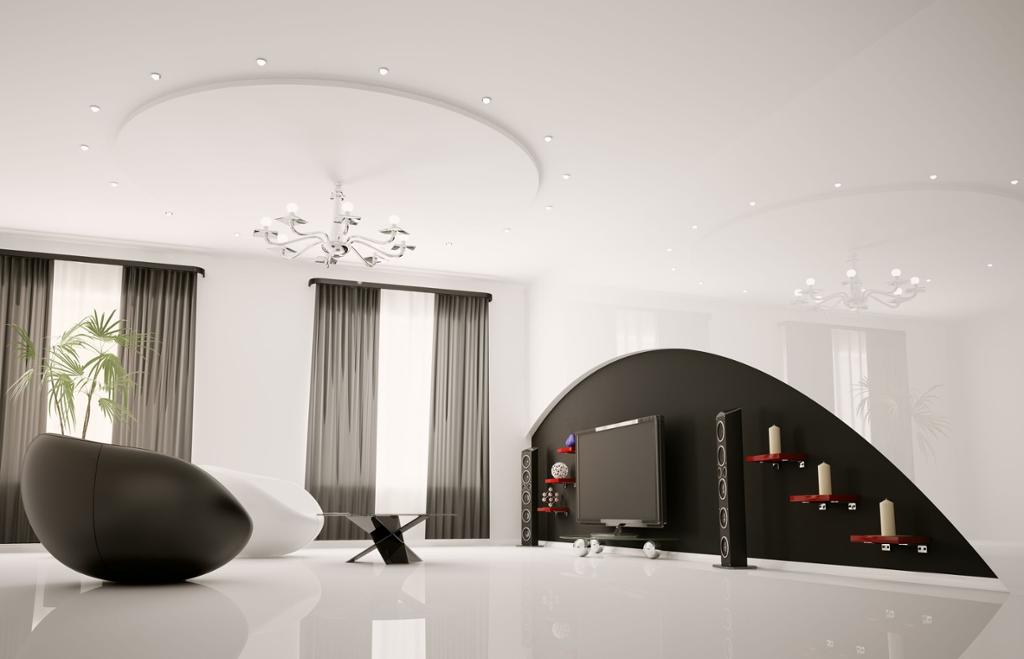 Use black and white for powerfully modern, statement decor
Black is a powerful colour, it's perfect for a room with personality, like a mans study or home office. White evokes cleanliness and peace, but all white can look sterile. Used singly, both black and white can be overpowering, but together they can be a uniquely individual combination that is visually striking and avant garde, with clean modern lines.