Six absolutely key ways to create an office space in your home, from finding the right spot for your office, to the well organised desk and storage solutions, we help you create a better work environment that is both businesslike and functional.
So you don't have the space for some fancy schmancy office nor do you have a study in which to work in peace. Before you threaten the next person who disturbs your work with serious bodily harm may we present you with six absolutely effective ways to create an office space that has do not disturb stamped all over it?
Location Location Location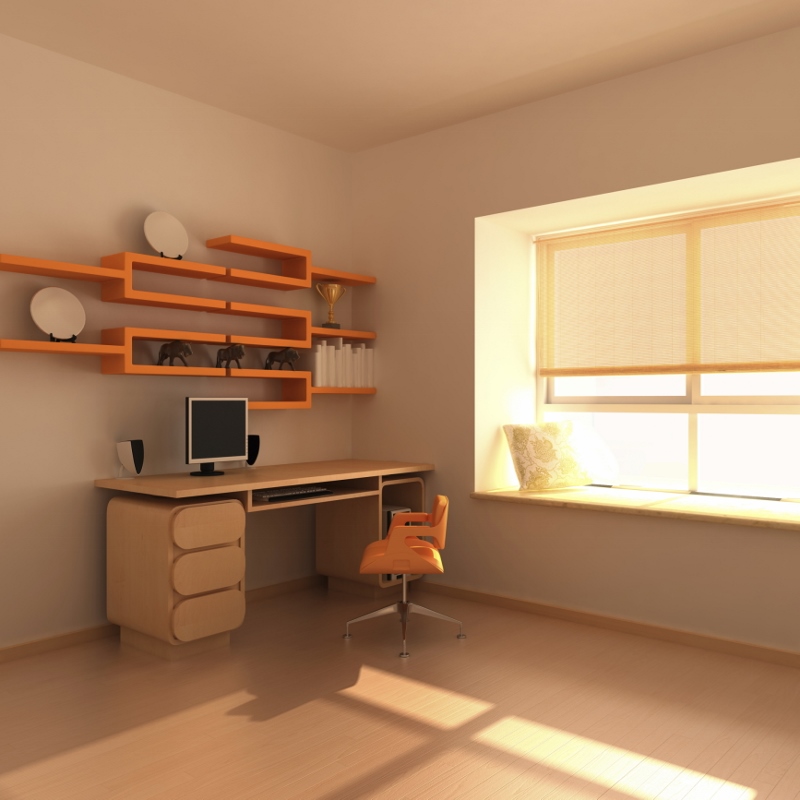 A corner in a seldom used guest room is the perfect space for a home office
First on the list is finding the perfect location for your home office. You'll need to scout your home, be objective when selecting a space, preferably a corner of a room that will offer you some privacy. Make sure that the room you choose has good lighting and ventilation, but more importantly a big strong door!
The Workstation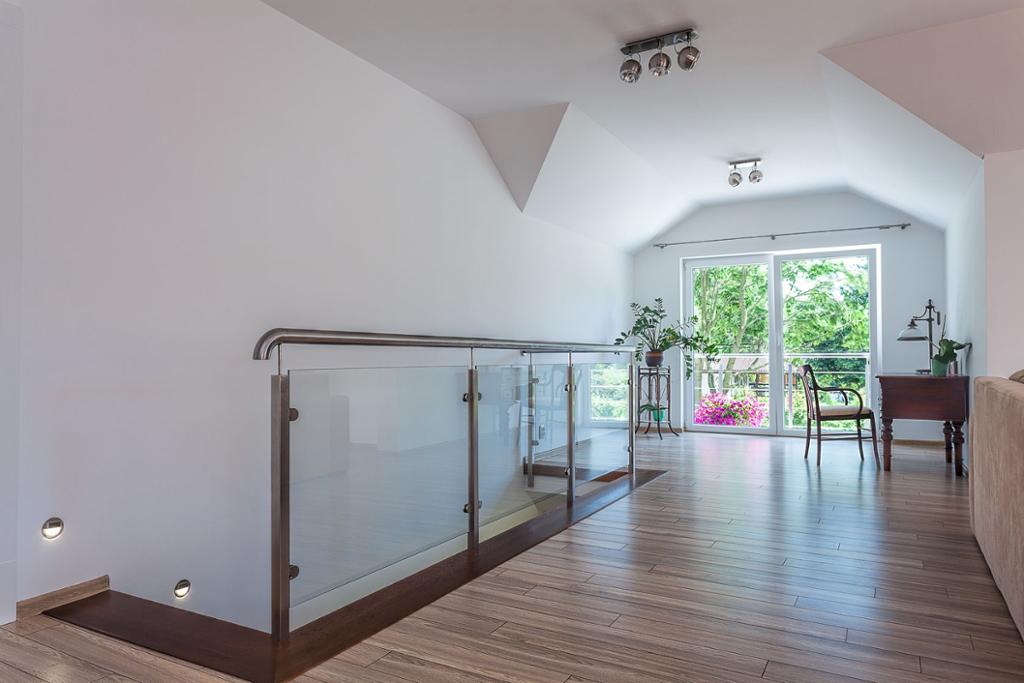 This desk is placed close to a large window and doors that open onto a balcony, so there is good light and fresh air
Choose a functional desk, nothing too big or small. A desk that will not dominate the whole room. Placing the desk near a window is a good idea for natural light and fresh air while you work long hours.
Storage Space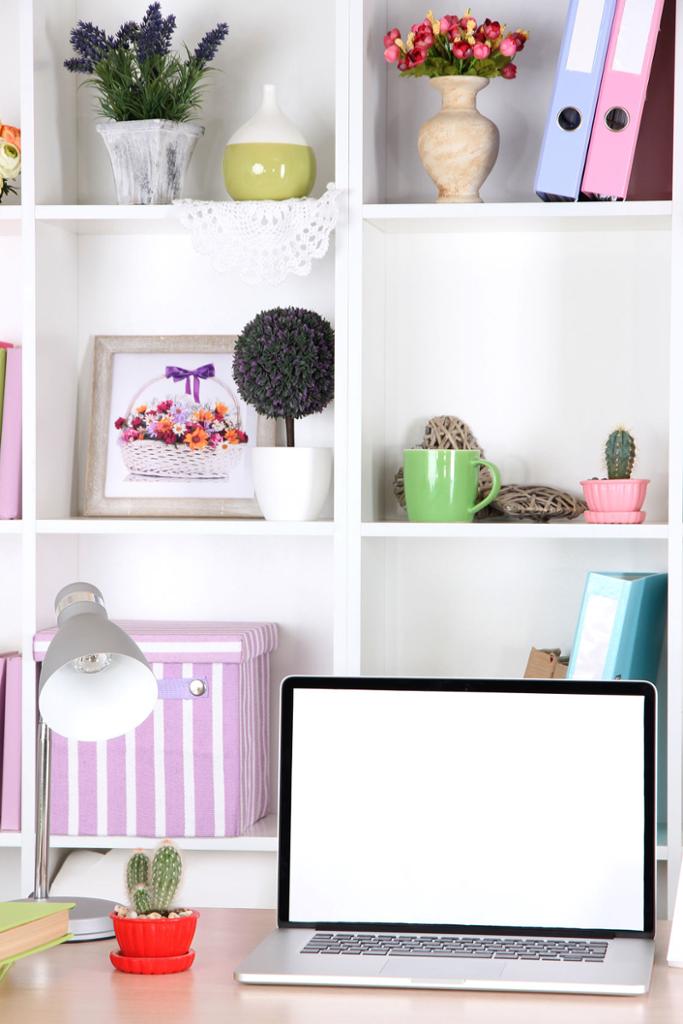 The shelves are a pretty and useful addition to this home office
If you don't have space for a cabinet for all your office supplies, don't worry. You can add wall mounted shelves around your workspace. Don't place them too high, as they should be easy to access.
Additional Storage Space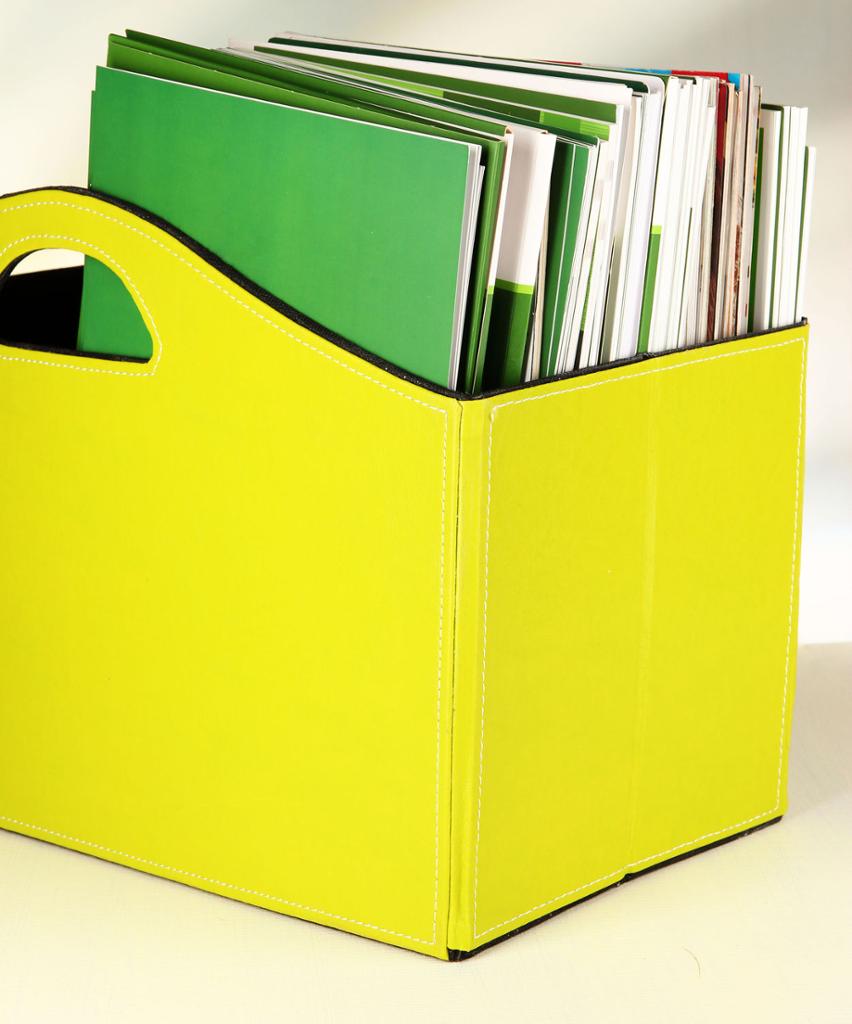 Store seldom needed office paperwork in a box, stash it under the bed or in the loft
If you are unable to store all you need in your desk or in the shelves you'll need to locate secondary storage space. You'll need to make a list of the items you require daily and those that you need less frequently. Put the items that you don't need regularly in a box under a bed, an unused cupboard or the loft.
Desk Organizer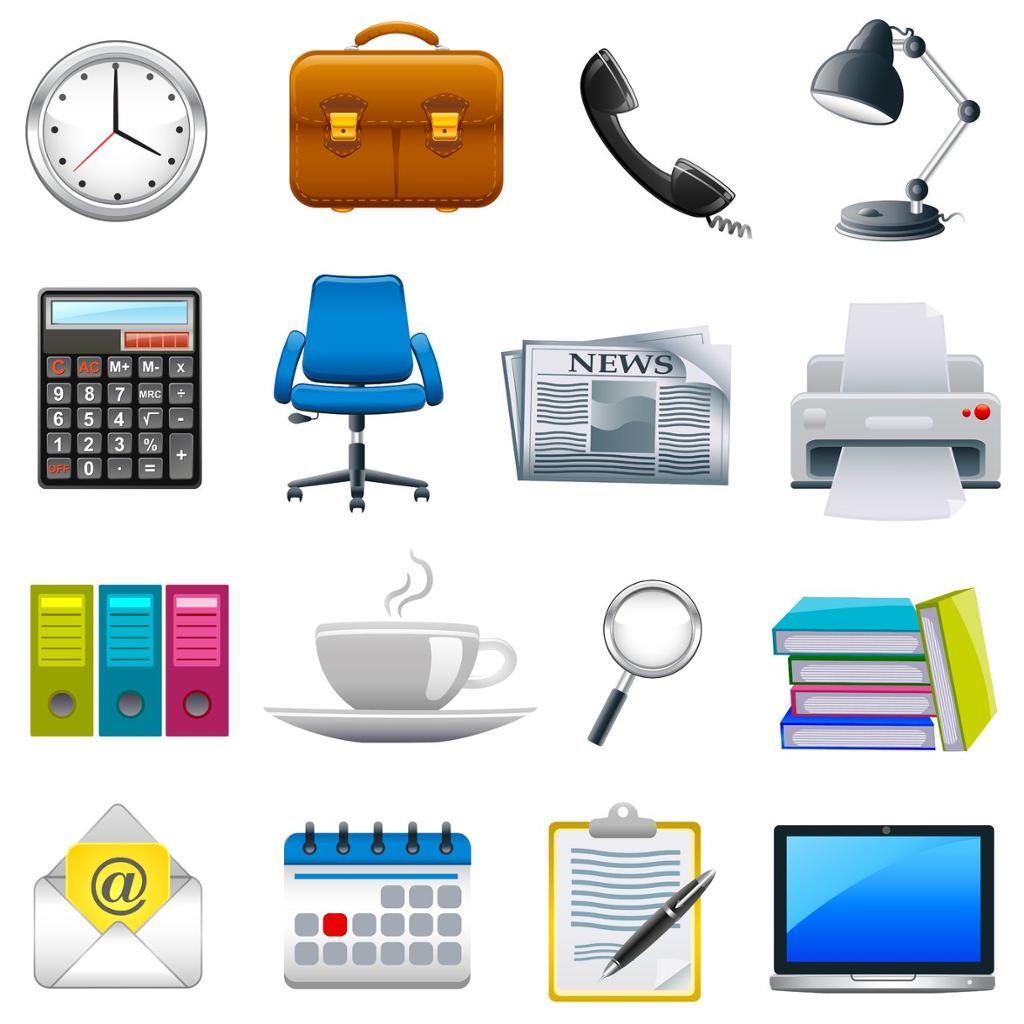 The many elements that will feature in your home office, all the better if it's organised!
If your idea of storing stationary is haphazardly shoving it into drawers or a pouch, it's high time you invested in a good desk organizer. Not only will an organizer look good on your desk, it will save you precious time and energy spent looking for paperwork because you now know where to find them immediately.
Gadget And Cable Friendly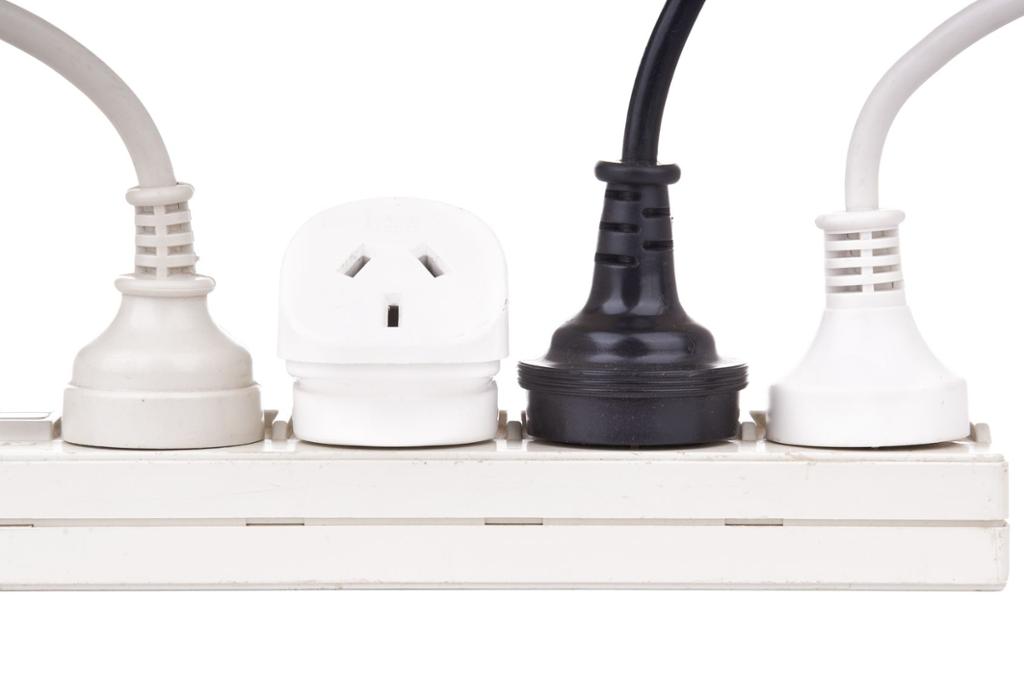 An extension board lets you plug in multiple devices
Make sure that you have a multi-socket extension board for all your adapters. Keep in mind all the devices that you may use; a router for your wireless connection/modem, a printer, your PC/laptop adapter, desk phone etc. Following a cable management system to keep all your cables neatly organised will help you plug in and plug out devices as needed. Besides, the last thing you need is to trip on a stray wire and be out of action before you inaugurate your new office!
Once your home office looks like a serious work-space, both businesslike and functional, your family should get the message and will learn to respect your 'office' space.