Your home says a lot about your travels and tastes and often homeowners are so taken with decorating the interior of their home that they completely forget about the main door! Time for a change we say!
Your front door is literally the first thing anyone sees when they visit your home. Many homeowners are so taken with decorating their home that they completely forget about the main door! So your home ends up saying a lot about your travels and tastes, but the very door to it, is the same as the home next door. Time for a change we say!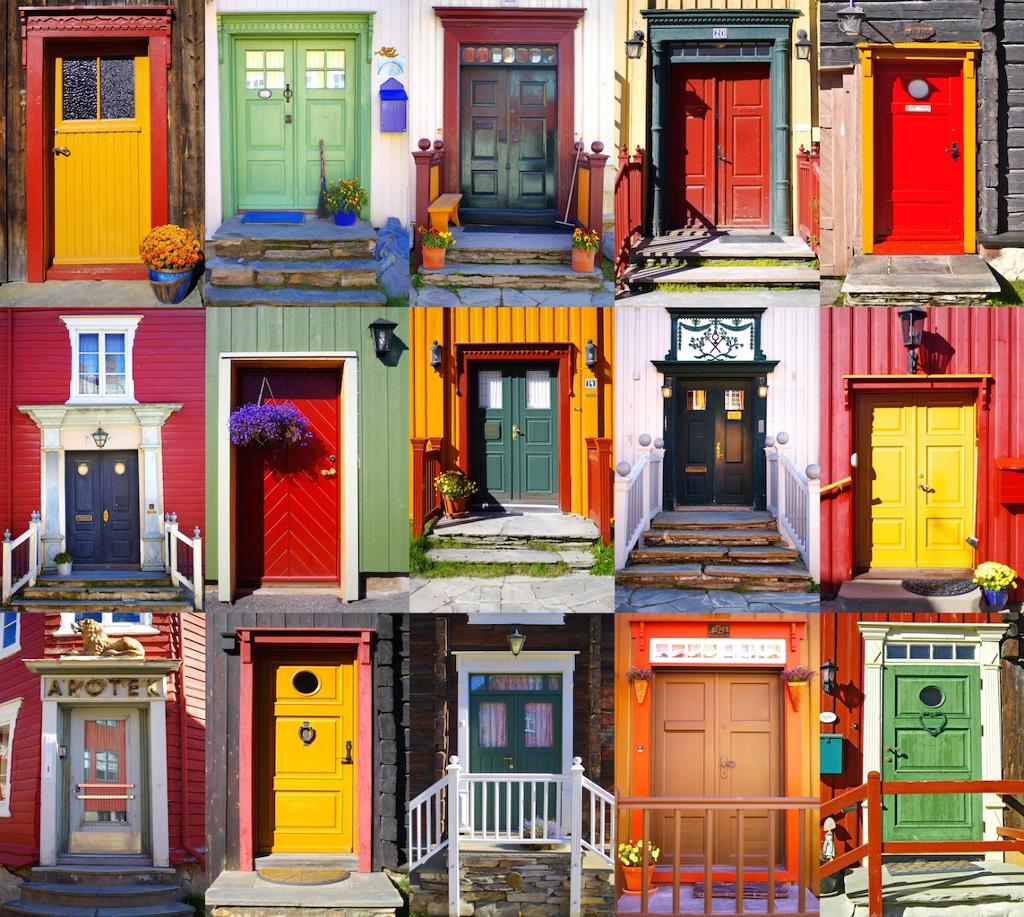 Color
Most front doors are polished wood with no personality and the generic house number, add your favourite colour, and suddenly the same door has great personality, yours! Tiffany blue or grass green, let colour bring your front door to life.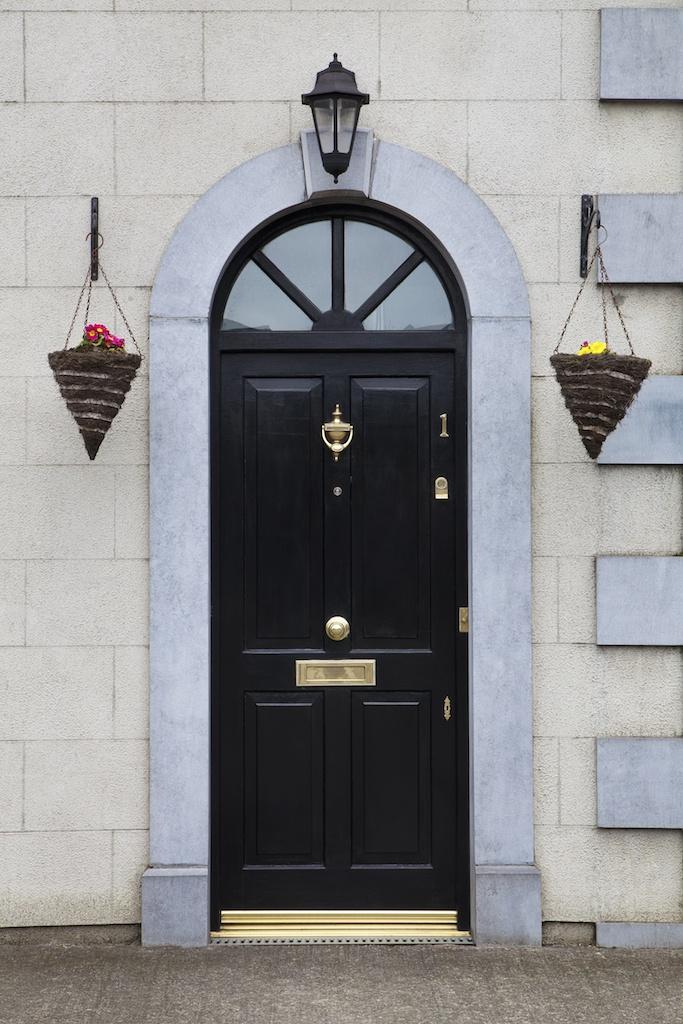 This front door has it all! A knocker, letter slit, knob and number in gleaming brass, striking contrast in colour to the exterior wall, hanging plant baskets to add a splash of colour and a practical light fixture
Fixtures
A good lock is certainly a mandatory need on the front door, but an antique knocker, a personalised number or a unusually situated door handle are interesting details to consider for the main door.
Contrast The Area Outside The Door
If you have perennial yellow flowers growing in containers on either side of the door, or the exterior of your home is exposed red brick, colour your door to contrast the brick or pick a color to bring out the color of the flowers. A bottle green door against brick or china blue door in contrast to yellow flowers are wonderful combinations.
Extend Entryway Decor To The Door
You have a beautiful entry foyer done up in a nautical theme, don't stop at the door! Painting the door blue will include it in the nautical theme while people step in, giving continuity to your decor.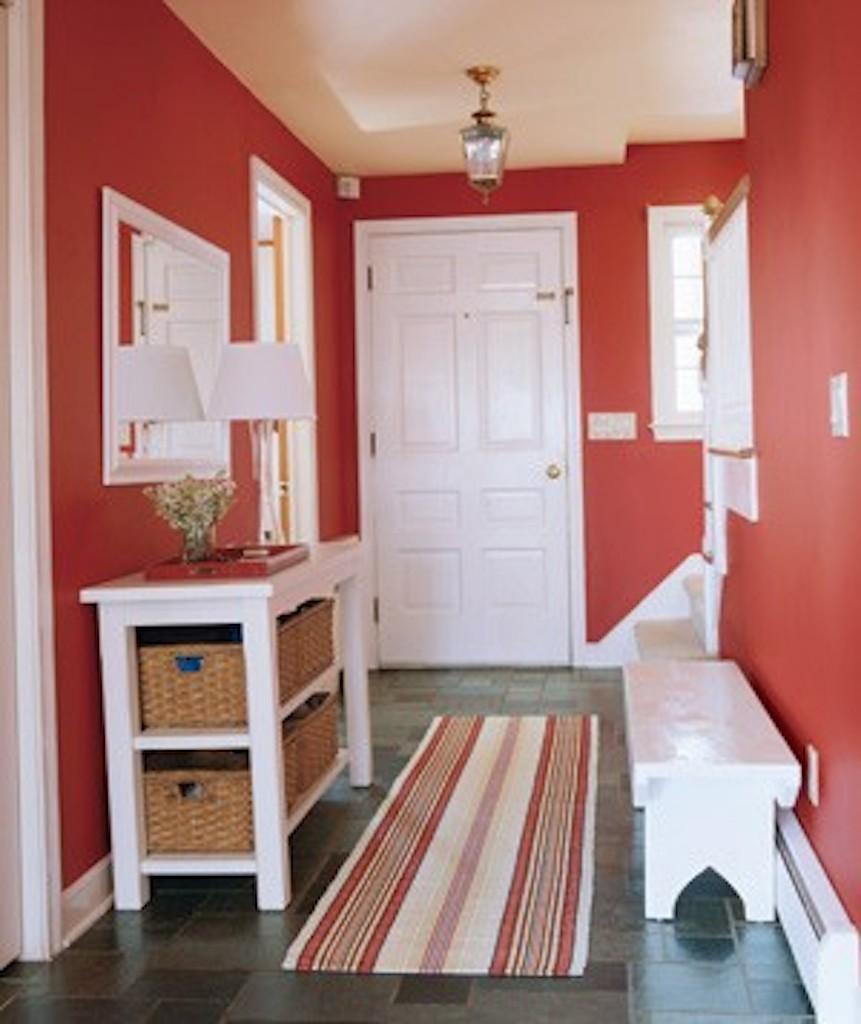 The red and white theme of the entry foyer includes the white main door


Add Accents For Interest
An interesting or quirky doormat can add playfulness, and bring a smile to your face. A hanging light can be both useful and decorative. Think of unusual ways to make your front door your front door.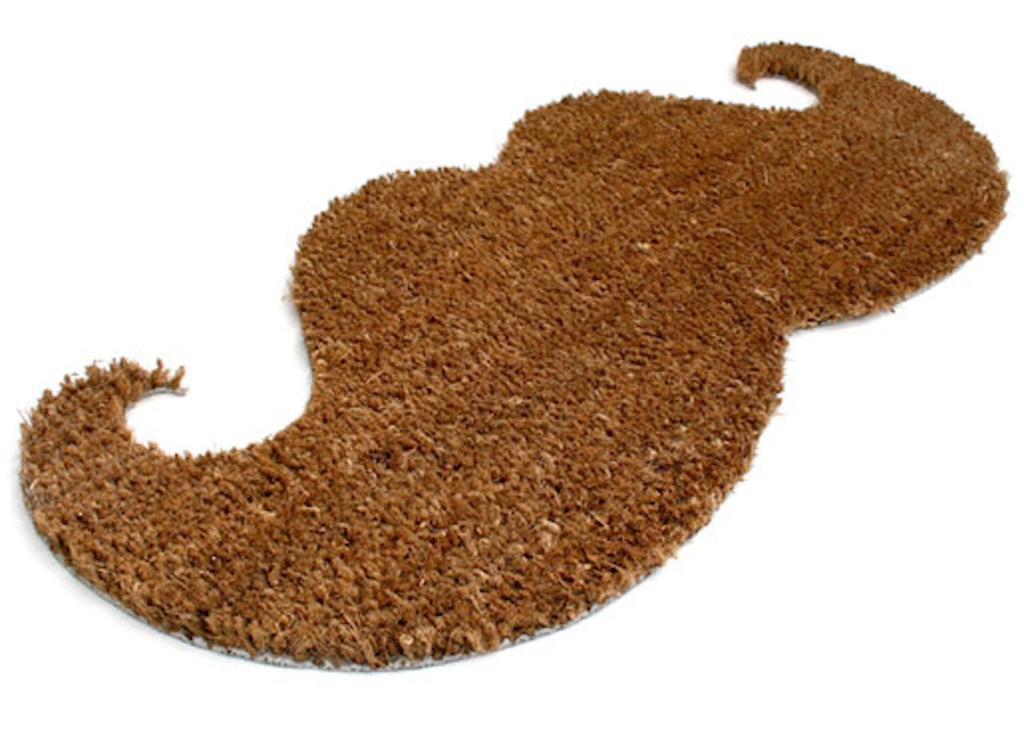 You couldn't get quirkier than this mustache doormat


Practical Inclusions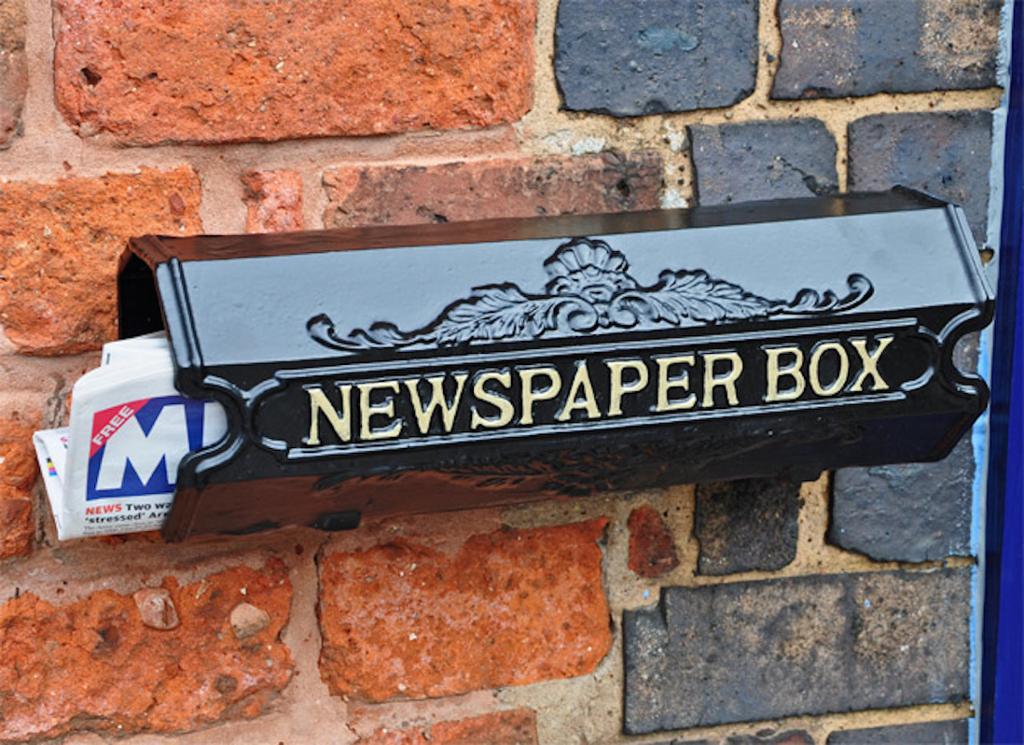 A newspaper holder beside the front door can be useful and attractive
A pretty front door is a definite plus but other than a lock some other practical needs can be addressed as part of the door. A letter slit will make sure your mail gets into your home safely, while a small receptacle for newspapers or for the milkman will ensure dry papers in the rain and that the neighbourhood cat doesn't get a morning treat!