Festival Season
Everything You Need to Know About Valentine's Day 2022
Planning for the perfect Valentine's week. Here is everything you need to know about Valentine's Day 2022.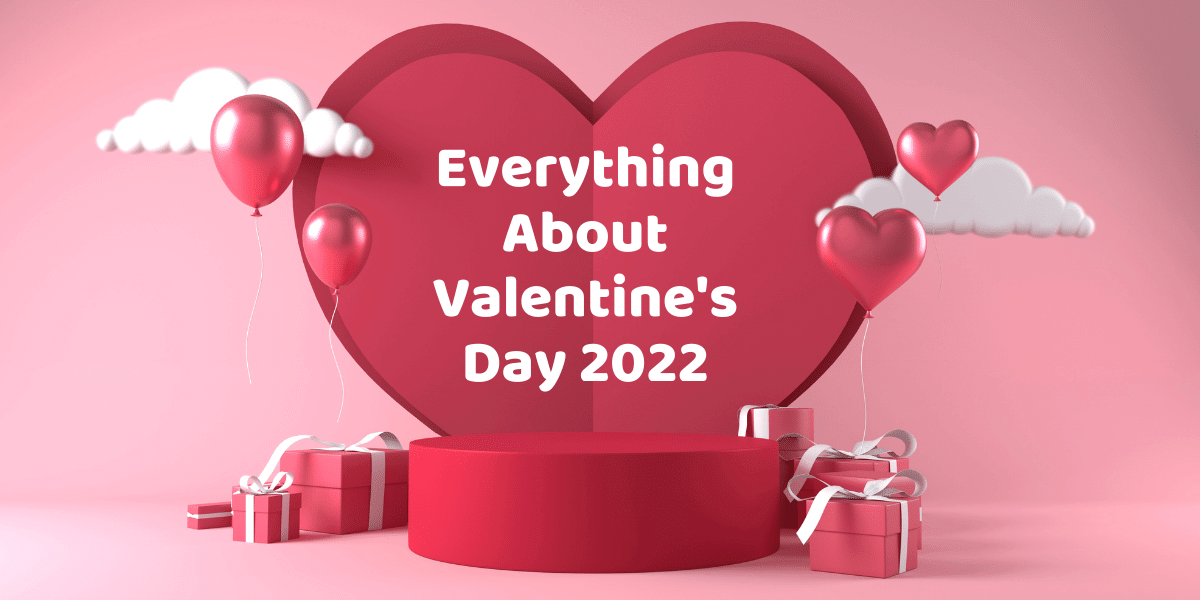 Valentine's Day is considered the epitome of love every year. No wonder people search for "what valentine's day means?", "why valentine's day is celebrated?" or "When is valentine's day celebrated?". Valentine's Day comes with a lot of expectations and hopes as this day embarks on the undying faith in love and bonds between people. Whether it is your husband, wife, girlfriend, boyfriend, or partner, valentine's day brings everyone closer. Here in this article, know everything about valentine's day from valentine's day week, valentine's day love quotes, valentine's day gift ideas, valentine's day decoration ideas to even valentine's day funny memes. This February be prepared to surprise your loved ones.
Why Valentine's Day is celebrated?
Even though Valentine's Day is celebrated as a day of love and passion on 14th February, its origin, on the contrary, is filled with blood and horror. Valentine's Day can be traced way back to 500AD which replaced a Roman festival called Lupercalia that was all about "love". As the legend goes around, this day was named after various saints named Valentine. There is no exact trace of history but it is said that Saint Valentine refused to turn into a pagan and was executed on 14th February, in turn, the Catholic Church celebrated Saint Valentine as a martyr. Another story is that Saint Valentine performed weddings for soldiers who were prohibited to marry and so he was executed by the Roman emperor Claudius II on 14th February.
What is Lupercalia?
Lupercalia is a Roman festival that is said to be the day of most fertility. On this day men would sacrifice a goat and a dog and whip women with the hides of their skin. In fact, women would stand in line to do so. It is also said that Lupercalia was celebrated to couple of Roman men and women by hosting lottery matchmaking, that is, by picking out women's names in a jar.
Read more: The Dark origins of Valentine's Day
Valentine's Day Week List
Valentine's Week is a very special occasion for lovers and doesn't wanna miss out on any day that is dedicated to love. There are 7 special days in valentine's week. It is not always necessary to follow them but the love for them makes you try. Here is the awaited Valentine's Day Week List 2022.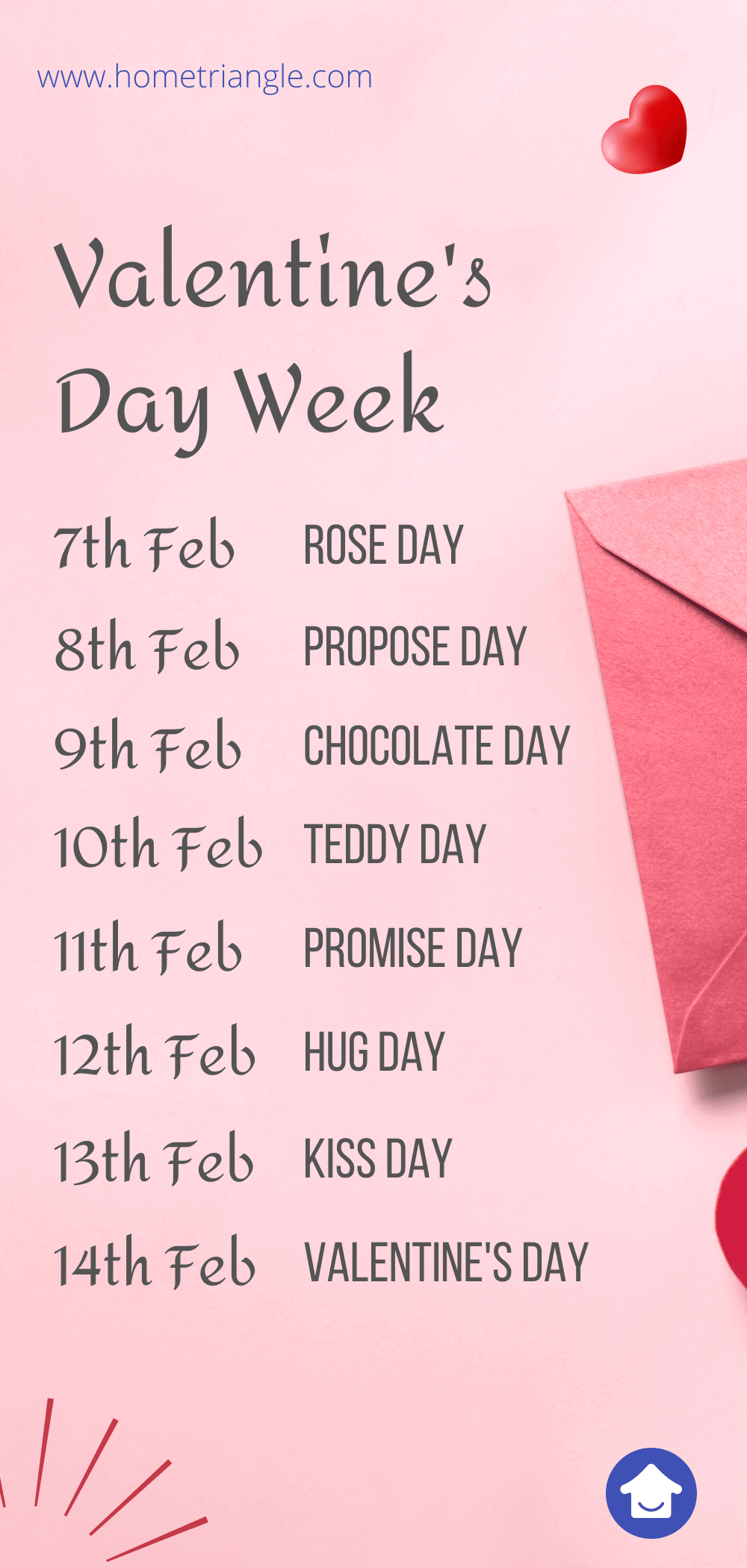 Valentine's Day Gift Ideas
Well to start with gifts for your loved one, you need to know what presents will they tend to like. Whether you have spent years with them you still miss on to things. Given below is a list of questions you can ask your lover before finding the perfect gift for them.
Here are some questions you can ask them before you gift.
After you know what they like, it will become easier for you to find the perfect gift. For your convenience, we have come up with lists of gifts to make your choices easier.
Valentine's Day Gift for Him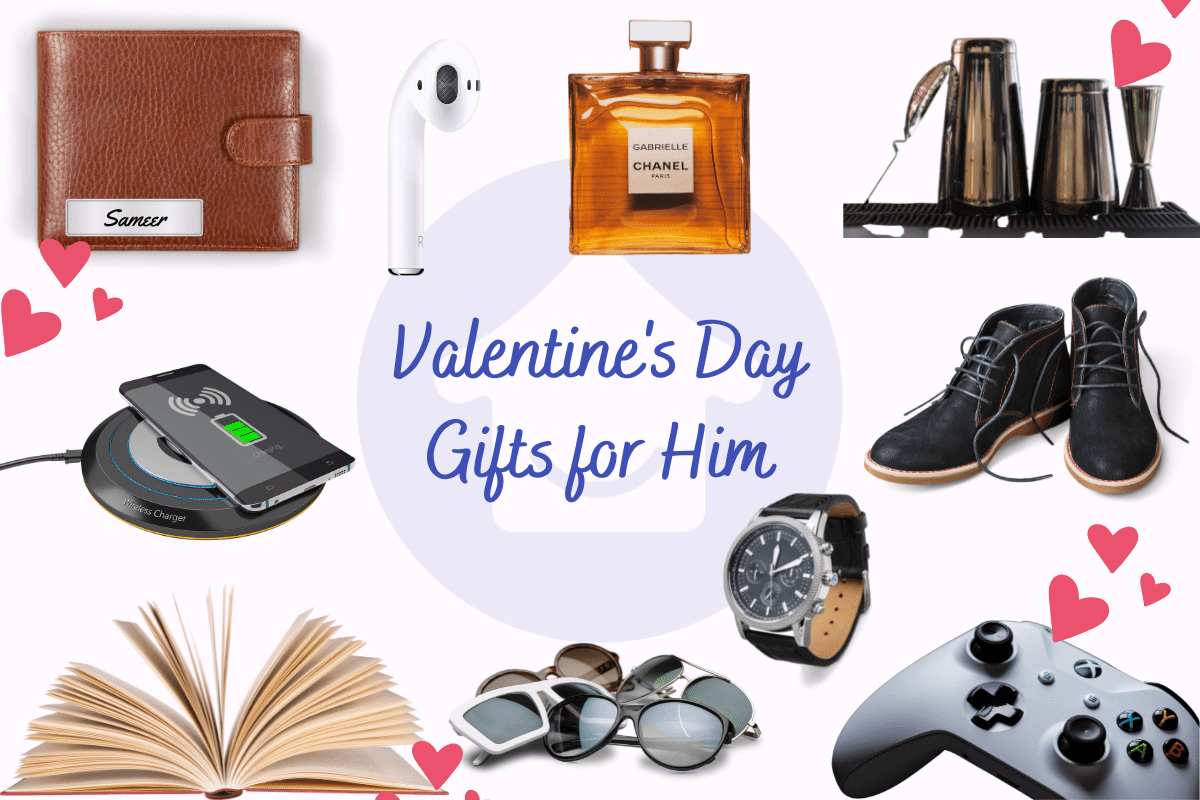 Valentine's Day gift ideas for husband or boyfriend, you will get everything here.
Personalised Wallet: Valentine's day is that special occasion when you gift him the perfect wallet. You can get him a personalised wallet with his name or initials. Click to look at options
Bluetooth earphones: Present him with Bluetooth earplugs so that he doesn't miss out on the latest music and the everlasting conversations with you. Click to look at options
Power backup: Gift him a wireless Power backup Click to look at options
Novel: What a better gift than a book they have dying to read. Go digital give them a Kindle pad and see their happiness. Buy Kindle Pad here
Cocktail maker: If he is a keen lover of cocktails what is a better gift than a home cocktail maker machine. Click here to see options
Cologne: He'd definitely like something that enhances his personality and cologne is the best Option.
Gaming console: Gift him the best ever gaming console and surprise him with the most unexpected gift. Click here to see options
Sunglasses: Sunglasses that never go out of fashion and also makes him look cool.
Accessories: Give them something that enhances his personality such as lockets, t-shirts, pants, watches, key chains etc.
Shoes: Footwear brings passion and royalness. Gift him a pair of shoes that he will love life long. Click here for options
Valentine's Day Gift for Her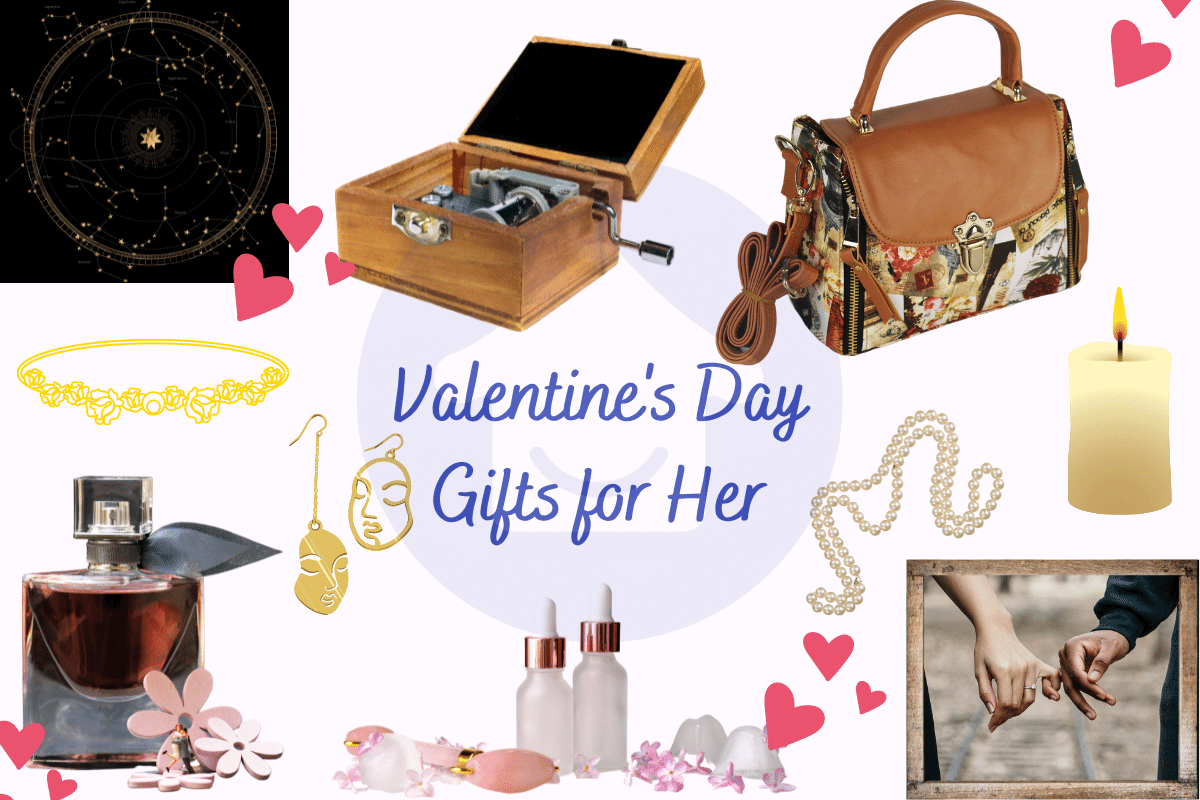 Valentine's Day gift ideas for wife or girlfriend, you will get everything here.
Now when it comes to planning how to decorate your house when you surprise them, it becomes very difficult to do so alone without any planning. Let us look at some Valentine's day date ideas to make it even more special.
With trending changes in outlooks, Valentine's day is not just limited to loving your partner but family, friends, and your surroundings. To love your home is to care for your loved ones. This Valentine's day, take a different approach and make your home a better place to live. Love your home.
Also read: 5 Unique Personalized Father's Day Gift Ideas