Festival Season
3 DIY decoration ideas you can not miss this 2022 Christmas.
Christmas, the happiest season of the year, is here, and our enthusiasm is at its peak. It's time for a spectacular Christmas DIY session to glam up your home with these creative decoration ideas. So grab all of your spare time and tighten your purse strings.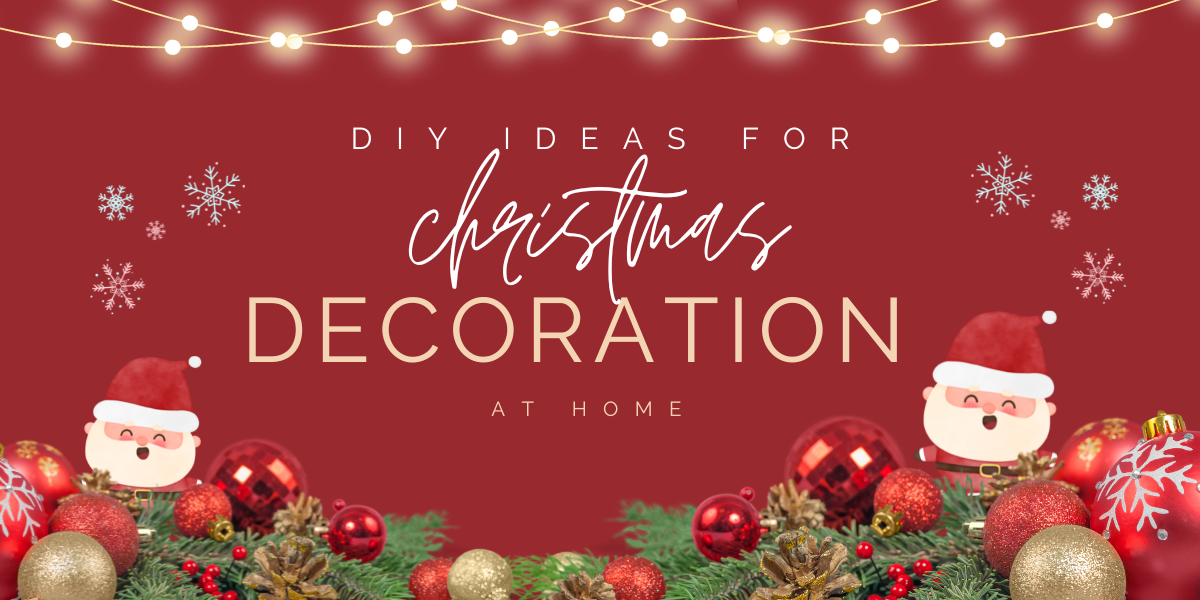 The most fortunate time of the year, Christmas is here and the intensity of our enthusiasm is unbounded. The alluring lights, the stunning decorations, the delectable cuisine, and all that is joyful. But even though the entire globe is decked out for the holiday season, most people love to celebrate it at home only. So, are you all set to ring in the holiday season with joy, or are uncertain about how to celebrate it at home?
So, to help you enjoy this festival at home with your loved ones in the most creative and economical way possible, I have provided some incredible "Do It Yourself (DIY)" ideas. Grab all of your free time and tighten your purse strings because it's time for a fantastic Christmas DIY session to glam up your house with these innovative decoration ideas.
Different types of Christmas decoration
1. CHRISTMAS TREE DECORATION:DIY
One of the most significant components of this festival's adornment is the Araucaria columnaris or The Cook pine tree, which is well-known as a Christmas tree worldwide.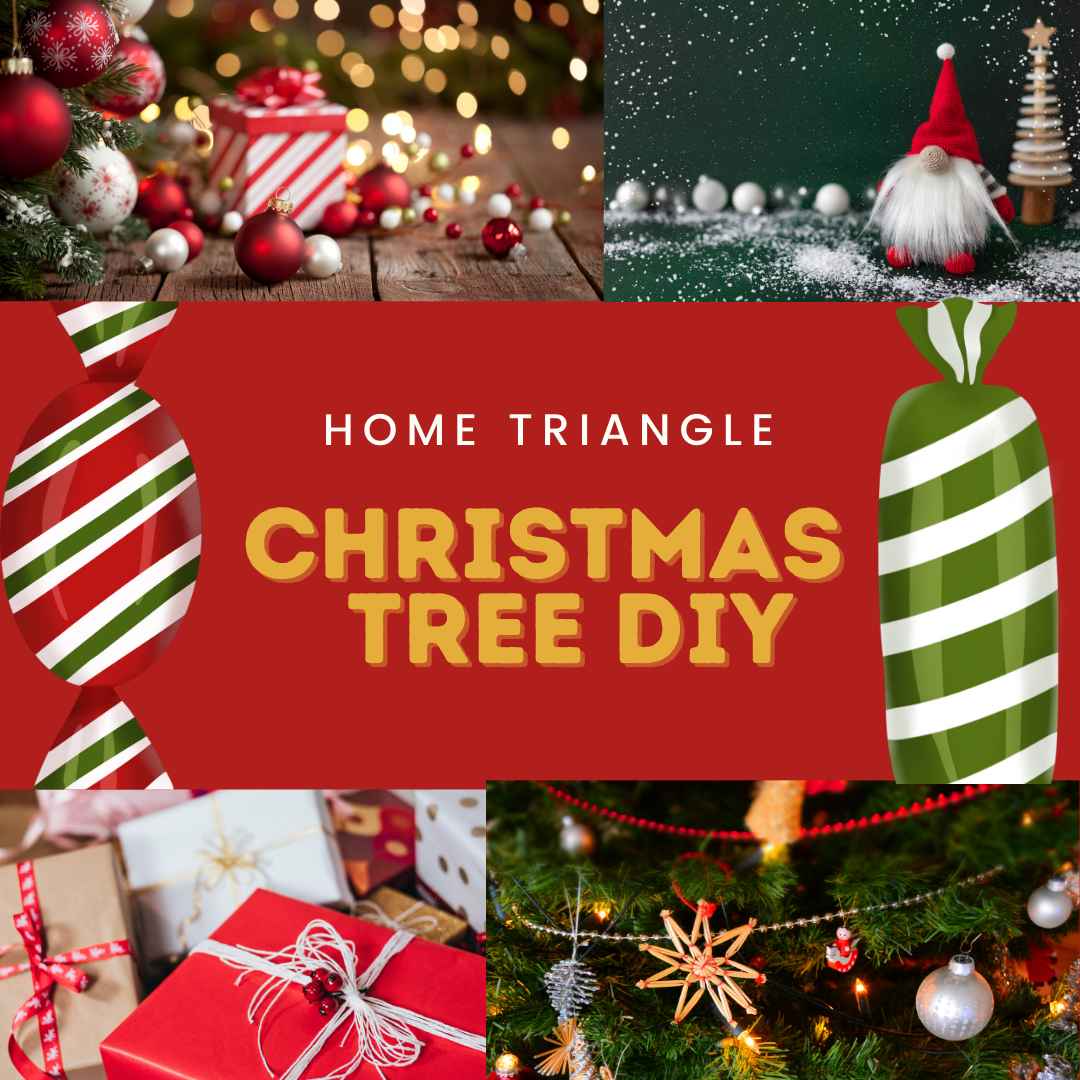 So here are a few simple methods we may use to create our own Christmas tree and do so without incurring high costs.
A) Cardboard Christmas tree - Visit Lovely Indeed to get a tutorial on how to make a tree from cardboard. Shop cardboard HERE.
B)Christmas Gnomes -Christmas gnomes are said to be subterranean nature spirits that interact with people in both helpful and naughty ways. They are renowned for shielding kids and animals from evil and bad luck. Get the tutorial at Dream a little bigger.
C)Candy cane cozies -It is a traditional ornament to place on a Christmas tree. With cute tiny reindeer cozies, you can give your tree a little additional flare. You can the tutorial at Dream a little bigger.
D)Twinkling lights -Who wouldn't want to add sparkling lights to their tree to give it a glittering spark? Shop twinkling lights HERE.
E)Sugar rush - The final step is to add some sweets, chocolates, and toffees. Shop HERE.
2. ENTRANCE DOOR DECORATION :DIY 
How would it go over on Christmas Eve if you invite your friends and family but your entryway isn't decorated? They will get the sense of an exciting evening if your entry door will be decked.So lets do it!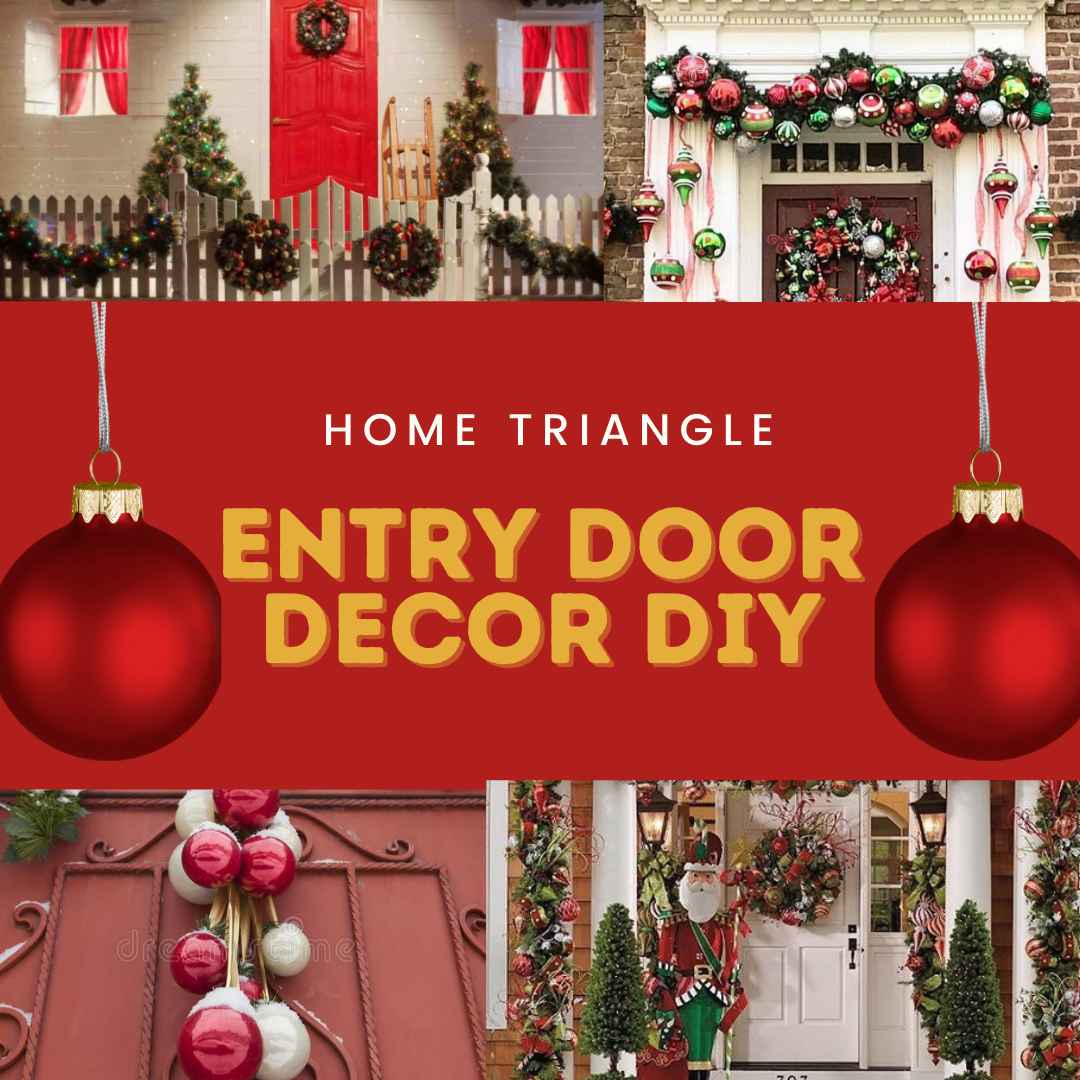 A) Garland, wreaths, and a lot more - Your entryway will have a more nostalgic feel if you pair a basic wood-round wreath with a garland of freshly cut evergreen boughs. Get the tutorial HERE.
B) Wreath Out of an Embroidery Hoop - Avoid the expensive, heavy wreaths and create your own instead!This inexpensive craft will have your door celebrating the holidays in style thanks to an embroidered hoop, a few plastic pots, and vintage bells.Learn the know how from HERE.
C) DIY Snowman -  The snowman is a Christmas staple that is impossible to overlook. Instead of buying a ready-made snowman, save your money and work with your kids to make one together. Want to know how to make one, then Visit to Crafting with Rachna.
D) Shimmering lights - Every festival or event, but particularly Christmas, has lighting. The evening becomes even more lovely with the glistening lights. So what could be better than putting that extra sparkle in your entryway to mark the beginning of a prosperous year.Shop HERE.
E) Handmade doormats - DIY doormat takes the celebration to your front door. It's a fantastic Christmas activity that the whole family can do and only needs a few materials. Learn from HERE on how to make it.
3) CHRISTMAS INTERIOR DECORATION :DIY
Deck your home with holiday accents that create a festive atmosphere both inside and out. Nothing is more festive and inviting than a home that has been accented with metallic details, seasonal greenery, and ribbons.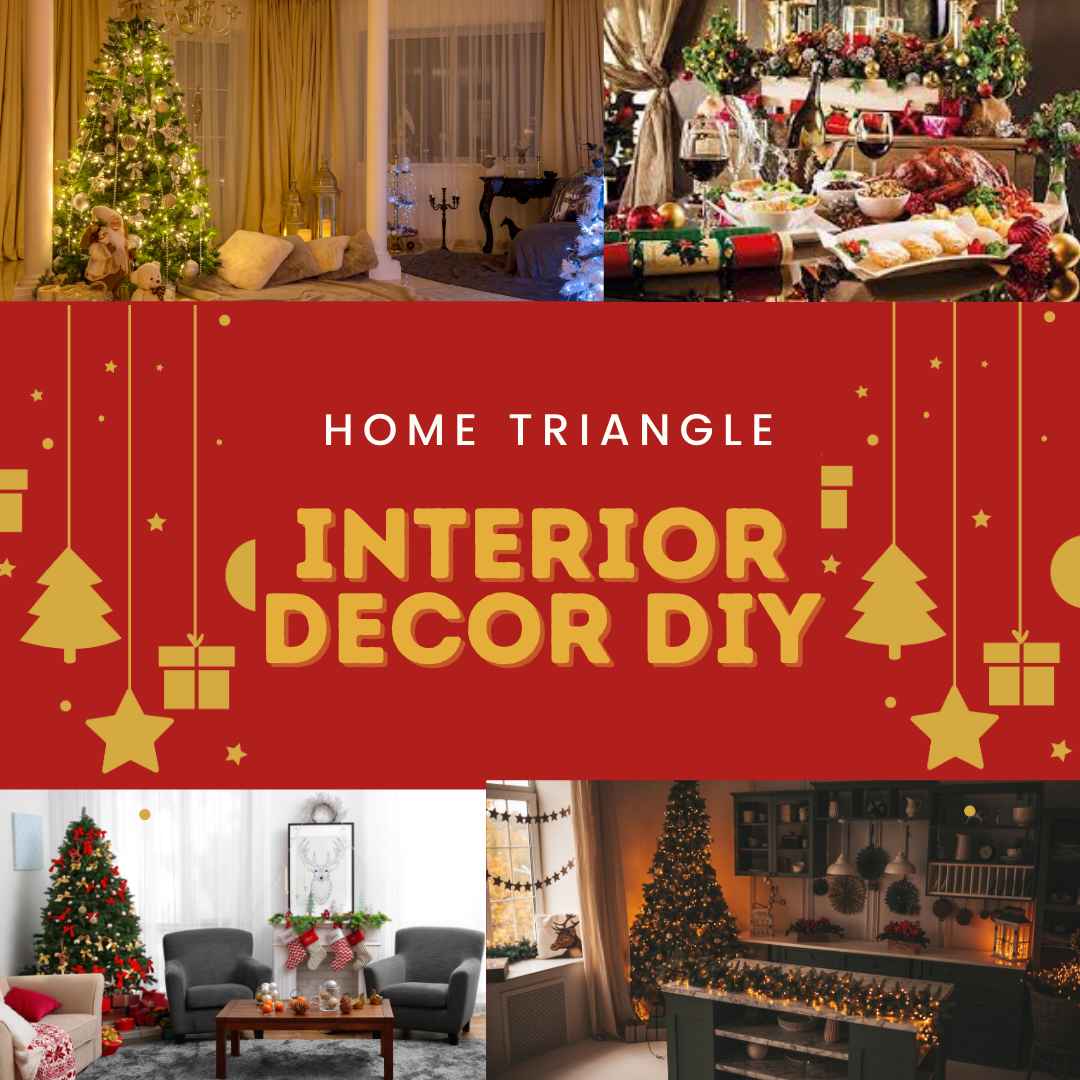 A) Decorate a buffet station with food - This holiday season, are you hosting a large Christmas feast and want to give your visitors one more incentive to enjoy the food station by decorating it? Next, encircle your platters with some branches and spread a few decorations that coordinate with the wreath ribbon. To add visual interest and to alternate the heights of the cake stands, stack them.
B) Tapestry wall hangings - Every year, we purchase a single ornamental object and utilise it each time a festival comes around. One example of this is a tapestry wall hanging. Well, it's actually worthwhile to use the tapestry to adorn a certain area.They enhance the beauty of a wall. Shop tapestry wall hanging HERE.
C) Dress up your planters/fish bowls/aquariums - One of the oldest winter holiday customs is to decorate the house with fresh greenery. Since years, evergreens have been an element of winter celebrations. They are utilised as a symbol of hope for the arrival of spring and eternal life.So what better way to do this than to beautify the environment?
D) Don't forget to deck out your kitchen - We are certainly eager to drool over the Christmas fare, don't we? and one such area that our visitors will undoubtedly want to peek into is our kitchen. Why not allow them to slobber over your kitchen as well? Add fragrant candles and a red ribbon for an unexpectedly whimsical touch to brighten up your kitchen. You can add shimmering lights too.
E) Play with your soft furnishings - The primary component of home decor is playing with soft furniture. Put some drapes, a chair cover, cushion cover and bedsheets in a white and red combination to give the room a Christmas feel.
Conclusion
With this comprehensive selection of DIY Christmas decorations that are simple to make, you may festively decorate your home both inside and out. We can't wait any longer for the beautiful eve to arrive. So let's do it and enhance the allure of this holiday event.
Unsure about the decorating still? Hometriangle will take care of you. Why keep fretting when you can CLICK HERE and get in touch with us right away? Our balloon decorating service and Party planner service pros will give the perfect decor for your Christmas eve.
P.S- MERRY CHRISTMAS TO ALL :)