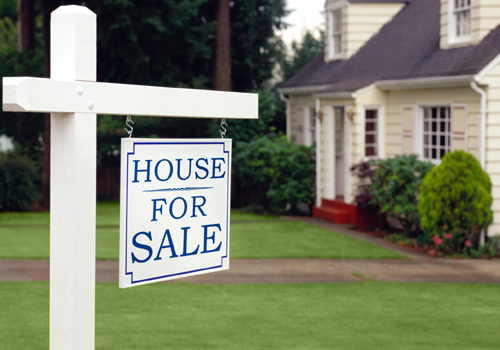 Is your home for sale?
There are a few things every homeowner must do if their property is on the market, keep it looking attractive, clean and clutter free. Give prospective home buyers a little history on the repairs and upgrades that you may have incorporated as an added incentive for buying the property. Some of these may be common sense advice but simply thoughtful cost effective interior design upgrades could be the ultimate weapon in your arsenal as a seller.
We say simple because at this stage you are not interested in spending a large amount but the upgrades will still be worth your while because they will tangibly up the sale-ability factor of your home.
Light Right
Letting in natural light and using artificial light to maximum advantage can make a home look larger, giving it a bright and cheery feel. Simple changes like keeping the drapes open, clean window glass and glass light fixtures, increasing the wattage of your light bulbs and changing old lampshades can make the interior of your home look fresh and new. Before a prospective buyer steps into your home switch on the lights like you would to celebrate a festival!
And don't forget the bathrooms and storage closets.
The difference made by good lighting is illustrated above
Quick Updates
A large remodel at this stage is out of the question due to both the money and time involved, but quick upgrades may make all the difference when it comes to the asking price of your home. A fresh coat of paint is an easy and not so expensive commitment, other elements like replacing dated door handles and cabinet fixtures or having a professional cleaning company clean out and redo the grout in the baths can make the difference between your home looking grungy or investment worthy.


A bedroom before and after a simple paint job
Not So Personal
When an interior designer is designing your home with you in mind the key is to make it as personal to 'you', the owner, as possible. When selling a home the exact opposite is true. No one is going to want to buy a home that seems to look appealing only with a set decor scheme, your home needs to look like it is versatile and has the potential to take on the buyers personality.
To achieve this goal de-personalize your interiors by clearing any clutter, personal mementos, overly bright quirky accents etc. Re-arrange furniture to showcase the room for example the chair you moved close to the window, at an awkward angle, because you like to read your morning paper there, needs to move back into a planned arrangement to showcase your interiors at their full potential.
A de-personalized, clutter free home office space, before and after
Maximum Payback Points
At the point that you are in the market to sell your home you want to allocate any additional resources you decide to spend to the best possible use. The two key rooms that have the maximum payback potential in terms of upping the sale-ability potential of your home are the kitchen and the bathrooms. Any money spent on small interior design remodels can help up the asking price.
In the kitchen consider repainting the cabinetry a neutral color like white (which will also make the kitchen look larger), replacing cabinet hardware or the counter-top if it is stained or dated. Apply the same principles in the bathroom, other than keeping it spotlessly clean a lick of paint on storage cupboards, replacing a leaky faucet and re- applying the grout may be a good idea.


A kitchen before and after simple upgrades like a paint job and changed counter top
As promised, these four easy interior design tips will pay off by making your home look and feel more desire worthy!
If you implemented any of these ideas do share the end results with us.